Marissa Mendoza, a 46-year-old mom of two, has a story that resonates with many moms. "I was a mid-life-ing housewife, looking for something to make me feel fulfilled and accomplished again," Marissa says. She also wanted to get into shape. So, at 42 years old, she started pole dancing.
Marissa is one of five moms, ranging in age from 40 to 60, who train every week at Beast House Pole and Aerial Dance Studio. She and Citadel Cruz, 40; Cynthia Therese M. Rimando, 48; Merce H. Salandanan, 53; and Emily S. Ignacio, 60, call themselves the "MOMSters" and train under pole champion and instructor Jamaica Jornacion.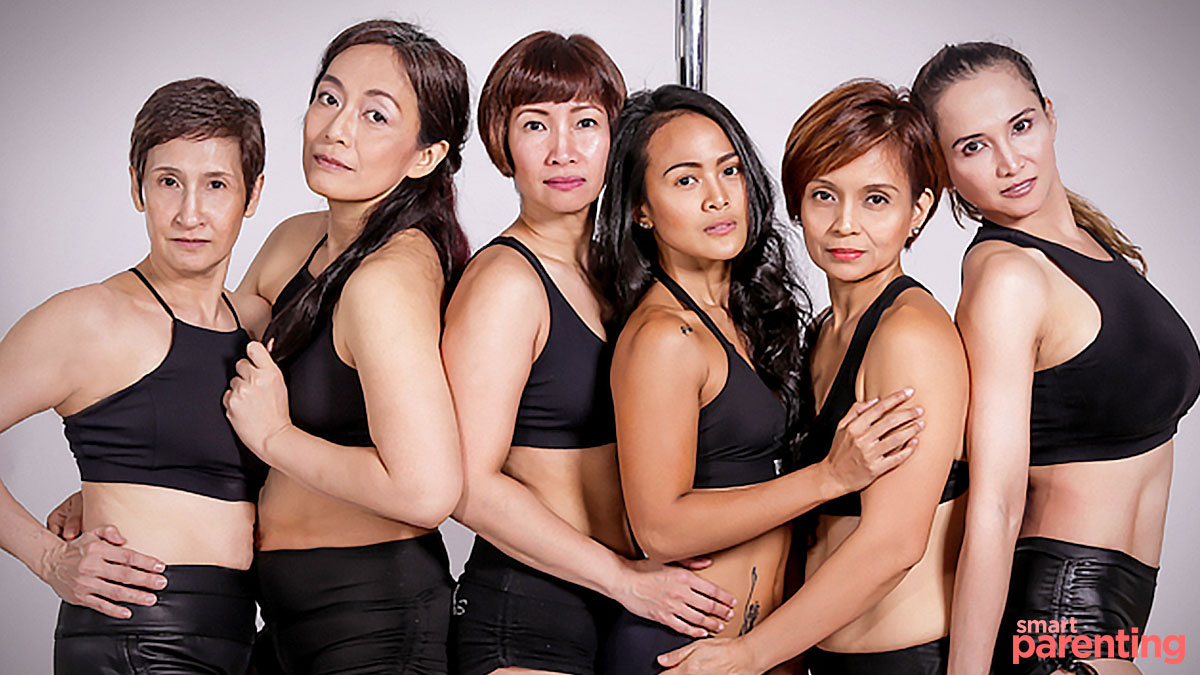 The MOMsters (from left): Emily S. Ignacio, 60; Merce H. Salandanan, 53; Marissa Mendoza, 46; pole dancing instructor Jamaica Jornacion; Cynthia Therese M. Rimando, 48; and Citadel Cruz, 40.
PHOTO: Dan Agustin
"[I had] no artistic inclination," says Cynthia with a laugh. The mom of two continues, "I played basketball and table tennis in high school, and that was it…When I had more time to myself — my kids were bigger and my career more stable — I wanted to go back to being active. Boxing and jogging were too repetitive for me. I wanted something unique, and when I saw an ad for a pole studio, I thought, 'Why not?'"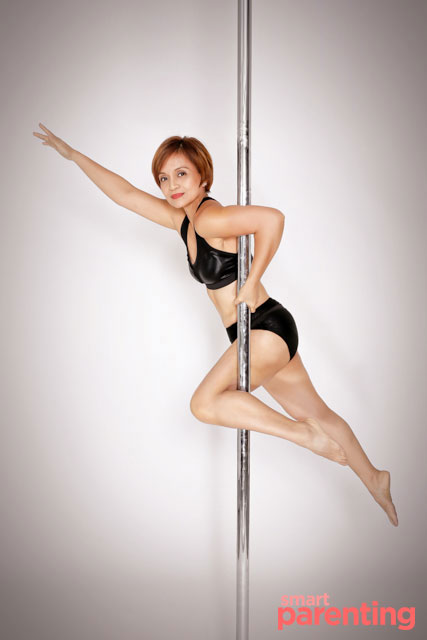 ADVERTISEMENT - CONTINUE READING BELOW
Reactions to their pole dancing have been positive, but the moms still have to deal with the occasional teasing or not-so-positive comments. "A mom of a friend asked me why I do pole, and you could feel in her 'Why?' that she thinks I'm out of my mind," says Cynthia. But her kids, husband, and friends are very supportive. "My dad even set up a pole for me!" she shares.
The most common reaction they get, though, is surprising. Marissa recounts the first time she attended a class. "When I did something difficult, the students half my age were surprised. One even said something like, 'Grabe ang lakas nung matanda!'" she recalls, laughing. "I was not offended but very amused and proud of myself." (The class she was in when we visited, however, was a private lesson; she and the women featured here were the only students in Jamaica's class.)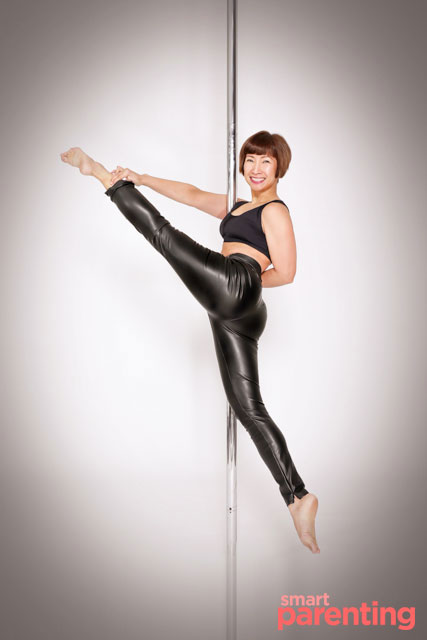 CONTINUE READING BELOW
Recommended Videos
"My friends, either the same age or younger, are amazed that I can still do pole," says mom of three Emily, who got interested in pole because two of her sons were doing it. "[Some] are probably inspired din — I have two younger friends who tried pole na after they saw my posts."
Some people think that pole is just about being sexy, but it's really about strength. It takes a lot of upper body strength to be able to perform the tricks. "I used to go to the gym to develop my muscle strength until they were rock hard, but pole dancing made these muscles more flexible," says Citadel, mom of three. Emily adds, "I'm definitely stronger. I did weights even before pole, but with the pole, my muscles now are more for functional use than aesthetic."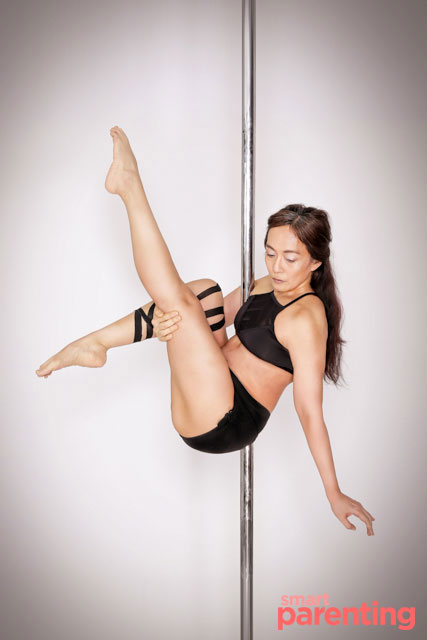 ADVERTISEMENT - CONTINUE READING BELOW
They also credit pole with giving them more than just an improved physique. "My love life improved because I became a happier person," says Marissa. "I gained back confidence because I felt I could accomplish things the usual forty-something couldn't." Like being able to change the water container in their five-gallon dispenser!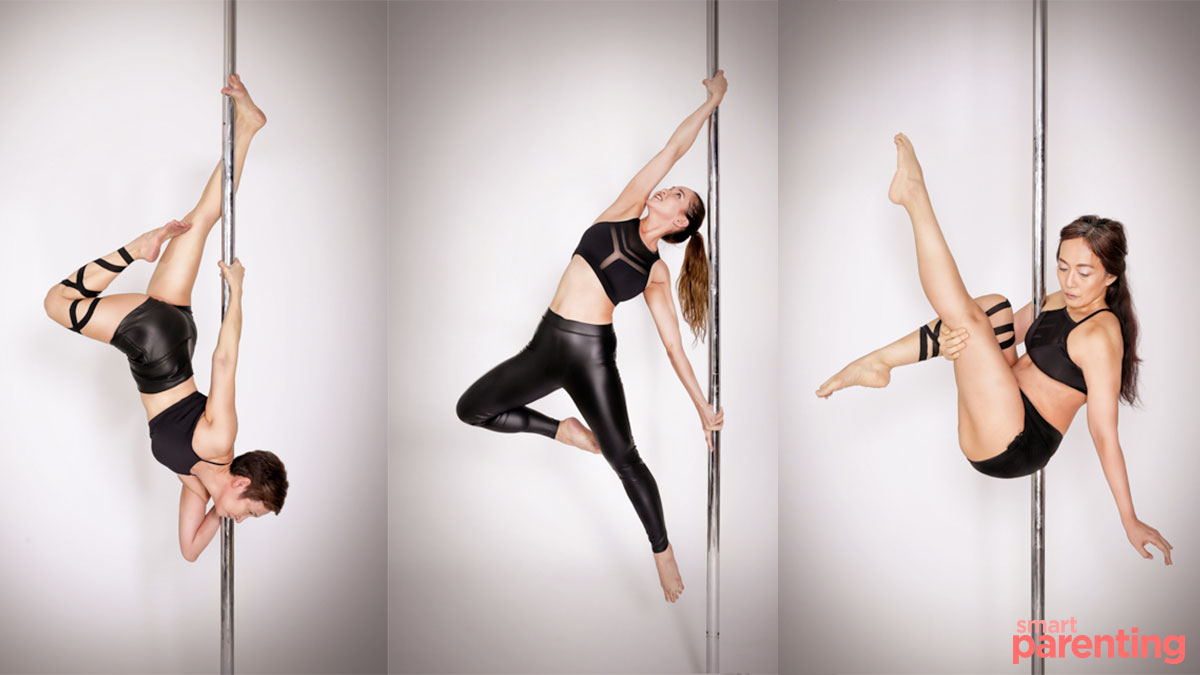 Many moms end up putting themselves last, letting fitness or their passions take a backseat to everything and everyone else. But these fit ladies believe it's important to find time to take care of yourself. Mom of two Merce says, "For moms who are working, make time to work out, maybe during lunch time. For non-working moms, check online exercises after doing household chores. They can do cardio or yoga for an hour, then core exercises and toning."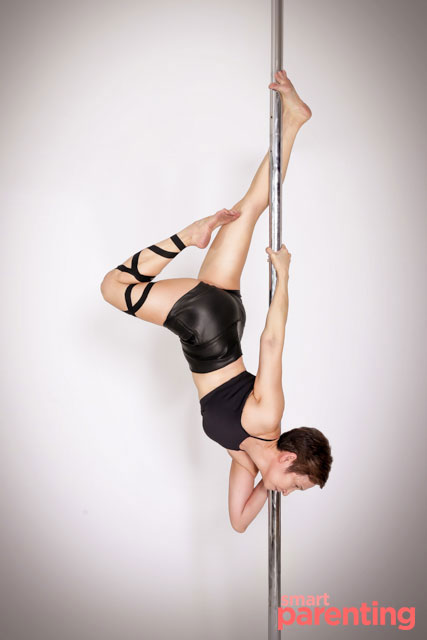 Emily says she understands that not everyone is into exercise. But, she urges, "take time to do ANY physical activity, kahit housework or walking to places, not just to look good but for you to feel good. Do exercise with a group if you can. It's fun and will give you motivation."
ADVERTISEMENT - CONTINUE READING BELOW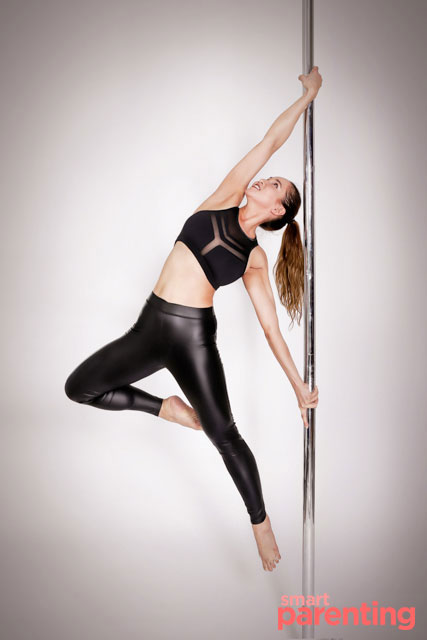 The benefits will spill over to your family as well, says Cynthia: "We need to set a good example to our family, especially our kids, [showing them] the importance of maintaining our good health. Seeing us take the effort to be healthy—being active, eating right—[is more effective] than lecturing them."
"Try doing something that will excite you and make you feel young and empowered again," says Marissa. "We take care of our household all the time, but we moms need to take care of ourselves, too."
Photos by Dar San Agustin. Photo direction by Jamaica Jornacion
MORE FROM Smartparenting.com.ph