Get groceries. Plan the week's menu. Buy art supplies. Make that costume for the school program. Amid all these tasks, most moms could use a break to put up their feet or have a nice cup of coffee! For the 14 moms, their husbands were more than happy to oblige. Cue the awwws!
Housewife Tinka Herrera Dan, 30, married to Adrian for seven months and pregnant with first child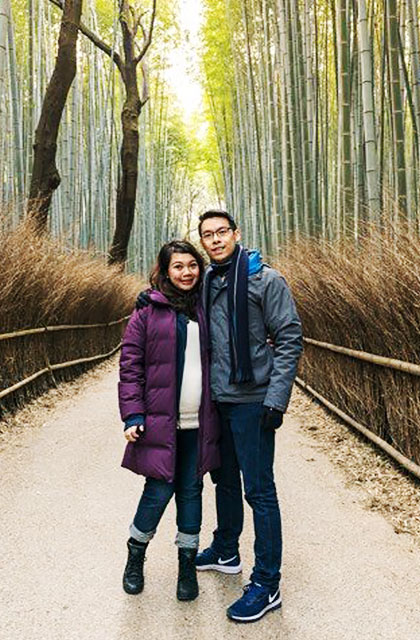 We don't have a maid, so it's terrific that he notices when things need to get done around the house and he does whatever it is without being asked! The first time I saw it, we were in the kitchen, and he told me he was taking out the trash because it was full. I was like, oh ok that's nice. Then when I had to use the bathroom a little bit later, the trash bin was empty there, too. And I was like, "Did you do this??" He said, "Yeah, why, I noticed it was full." It might be the pregnancy hormones, but I got teary-eyed.
ADVERTISEMENT - CONTINUE READING BELOW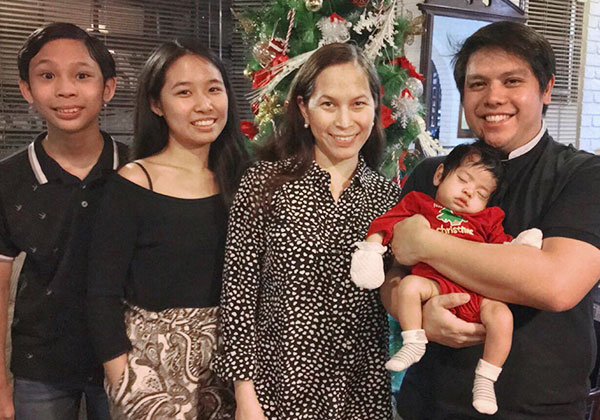 The sweetest thing my husband did was to give me a back massage while breastfeeding. — Gynecologist Nini Infortuno Sana, 41, married to Jonathan for 1 year and 1 month and mom of three
English teacher Corinna Pettyjohn, 36, married to Ray for eight years and mother to Andromeda, 8 months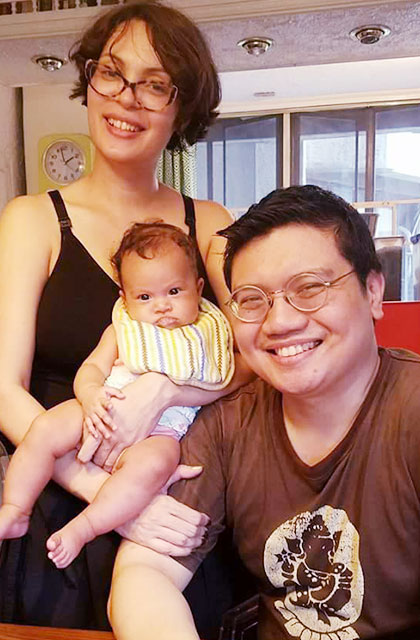 My husband has never been a "grand romantic gestures" kind of guy. Our first Christmas together, I was 19 and was a little taken aback by his first Christmas gift to me: a TV remote control. Doesn't that sound like the least romantic present ever? I soon realized it wasn't. He had seen me changing the TV channels with my feet because I didn't have a remote, and so that's what he gave me. It's sweeter than a generic bouquet.
CONTINUE READING BELOW
Recommended Videos
Today, we still don't do grand romance and gifts, but he does little kind things for me every day. My favorite is when he takes our baby daughter out to the park on weekend mornings when he knows that I need that extra half hour of sleep.
We've now been together for 16 years and married for eight years. Imagine what I'd have missed out on if I'd let that TV remote put me off?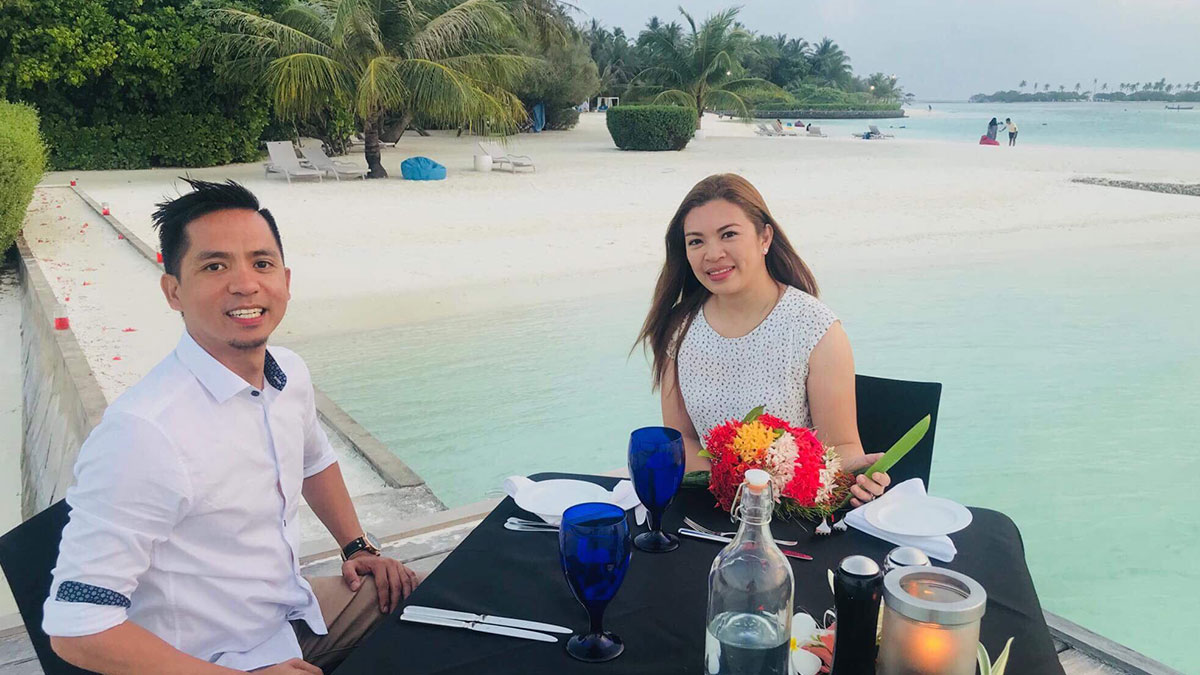 We celebrated our 10 wedding anniversary with a trip to the Maldives. My husband surprised me with a Sunset dinner! This has been the most kilig thing he has done for me so far. — Entrepreneur Janet Timbol-Muñoz 36, married to PJ for 10 years and mom to Seth, Drake and Jian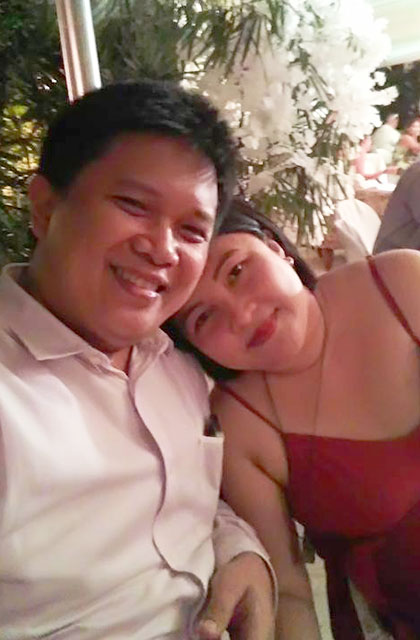 He made me a locket containing treasured photos. I wear it whenever I travel. He also made my daughter one, so she doesn't miss me too much when I travel. — Writer and trainer Julia Jasmine Sta. Romana, 36, married to Jam for 10 years and mom to 8-year-old Bianca
Agile coach Shey Polo Miñoza 37, married to CJ for 2 years and mom to Madeleine Rose, 1 year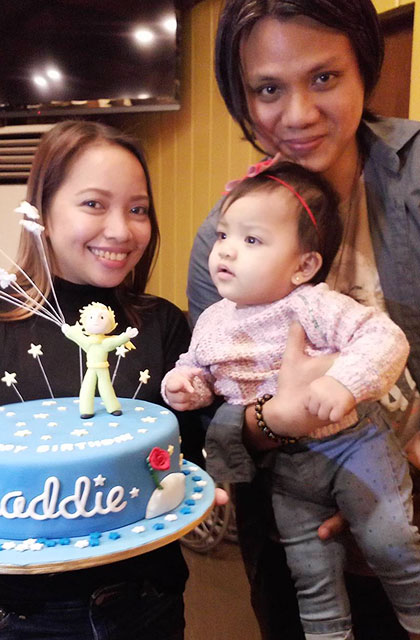 ADVERTISEMENT - CONTINUE READING BELOW
I get an inkling if he's up to something, but I didn't see this one coming! It was on our second wedding anniversary! It was early in the morning when I woke up and found our bedroom full of white and blue balloons, with our wedding pictures attached to them! There was also a blue rose. I found out that he inflated all 17 balloons (because we got married on October 17) at midnight in our garage, looking like a total madman. He attached strings and our photos to each one, and quietly placed them in our room while I was asleep. It was beautiful and sweet. It all stayed there for months until the balloons deflated haha!
Investment banking deal officer Hazel Antolin Rosero, 42, married to Ron for six years and mother to Nixi, 18 months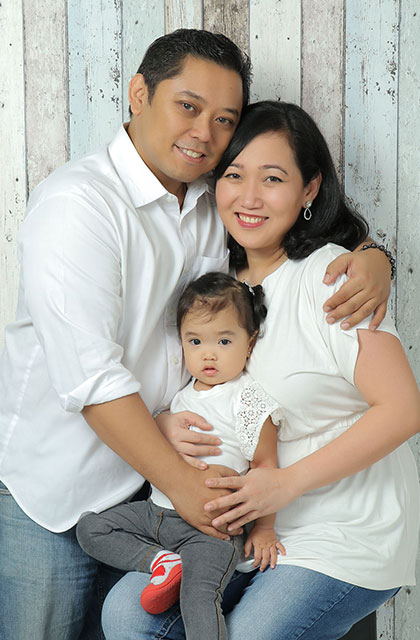 We live in a condo, and we have no helper. Ron did all the chores at home, washing our dishes and cooking our meals, every day during my last trimester of pregnancy. Now that I have given birth, he would still occasionally take my turn in doing some chores so that I can spend more play time with my daughter.
ADVERTISEMENT - CONTINUE READING BELOW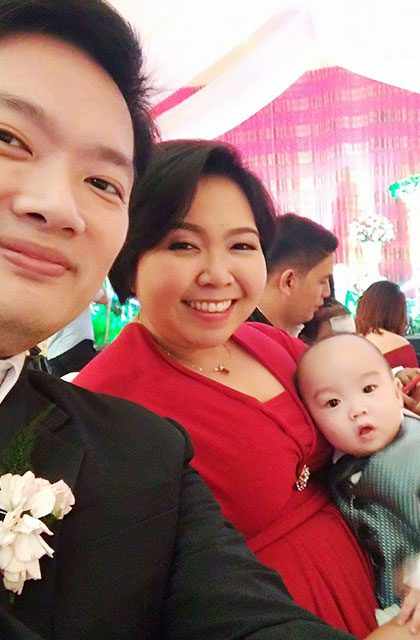 The sweetest thing my husband did for me lately was put the baby to sleep while I took a nice long bath. — Program associate at a health foundation Mary Rose Jean Andrada-Poa, 30, married to Mark Alvin for 1 year and 8 months and mom to Daniel, 6 months
Stay-at-home mom Sharm Miguel Macalua, 40, married to Marc for 9 years and mom to Kendra, Winter, and Kiefer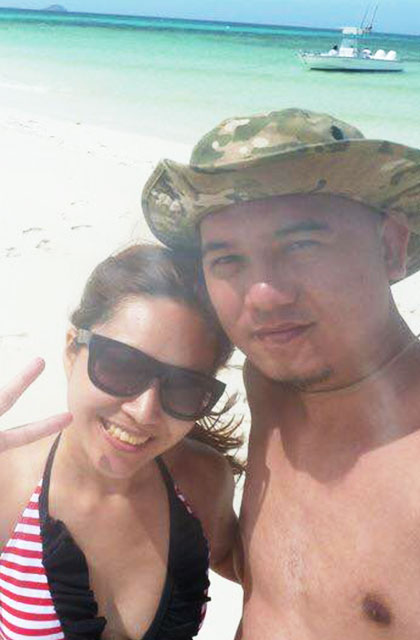 Seven years ago my husband surprised me and our daughter Kendra with a trip to Amanpulo. I knew we were going to Palawan, but I was not expecting to go to one of the most beautiful (and very expensive) resorts in the Philippines! Knowing him, he doesn't do surprises, and he's not that romantic.
ADVERTISEMENT - CONTINUE READING BELOW
Entrepreneur/writer Michelle Katigbak Alejandro, 38, married to Nino for 10 years and mom to Bella, 6 years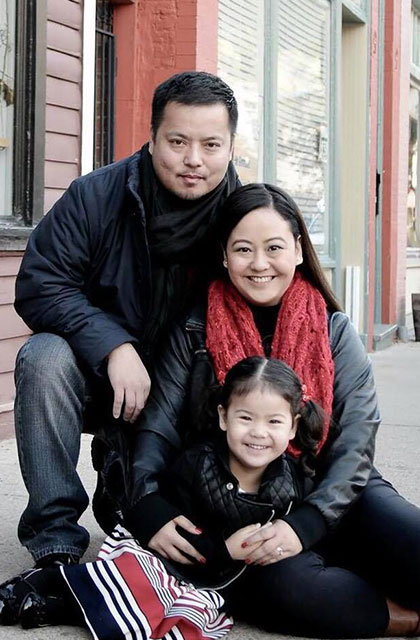 The sweetest thing my husband did isn't just one particular thing or big romantic gesture. The sweetest things for me are the little things. He always takes care of me, makes me laugh, eases my worries. When we had our first baby, he was there with me 100%, staying up, supporting breastfeeding, burping, changing, everything! He is 100% my partner and that, to me, is the sweetest thing.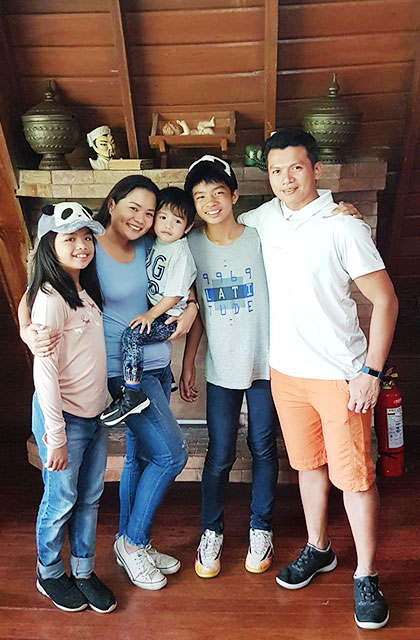 ADVERTISEMENT - CONTINUE READING BELOW
It was just an ordinary day before we went to Sunday mass, and he proposed! This is after 12 years of being married and 3 kids. — Events coordinator Arianne Dizon, 36, married to Jerry for 13 years and mom to Jazer, Ailey, and Jaden
Lawyer Salma F. Angkaya-Kuhutan, 36, married toIbnkhaldon for 9 years and mom to Sufia Inshirah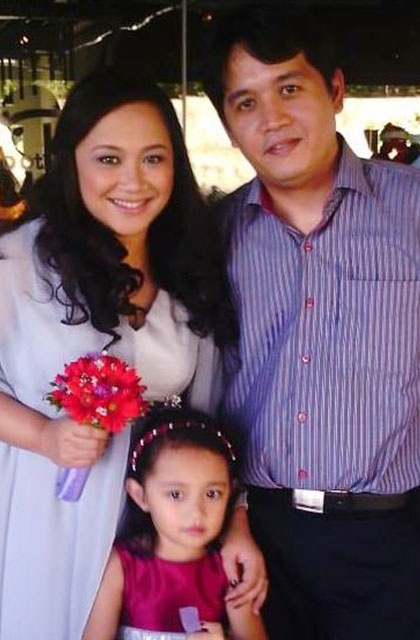 Sufia was a preemie when I gave birth to her and had to stay at the neonatal intensive care unit (NICU) for a month before we could take her home. We were already home a week after I had given birth, but Sufia had to remain at the NICU. All the while, Sufia needed my breastmilk. I did not have an automatic breast pump at the time, and I had to try out various types of manual breast pumps to find the most effective one.
It turned out that the most effective one, the one that was able to express the largest amount of breastmilk at the shortest possible time, was the most difficult one to pump. I had to pump breastmilk several times a day, and most of the time, it got so tiring on my hands that my husband would be the one to pump.
ADVERTISEMENT - CONTINUE READING BELOW
My husband and I were both attending law school at the time, and he would help me express my milk, place the milk in bottles, have them refrigerated, and he brought the milk every day to San Juan De Dios Hospital in Pasay City. He did all these on top of working a full-time job in Pasig City (he was not entitled to a paternal leave), attending and studying for law school and driving me back and forth our house in Paranaque City to law school in Quezon City. It was the only reason why I survived law school and the early days of motherhood.
Certified birth doula Ros Padua, 34, married to Momon for 7 years and mom to Evey, 5 years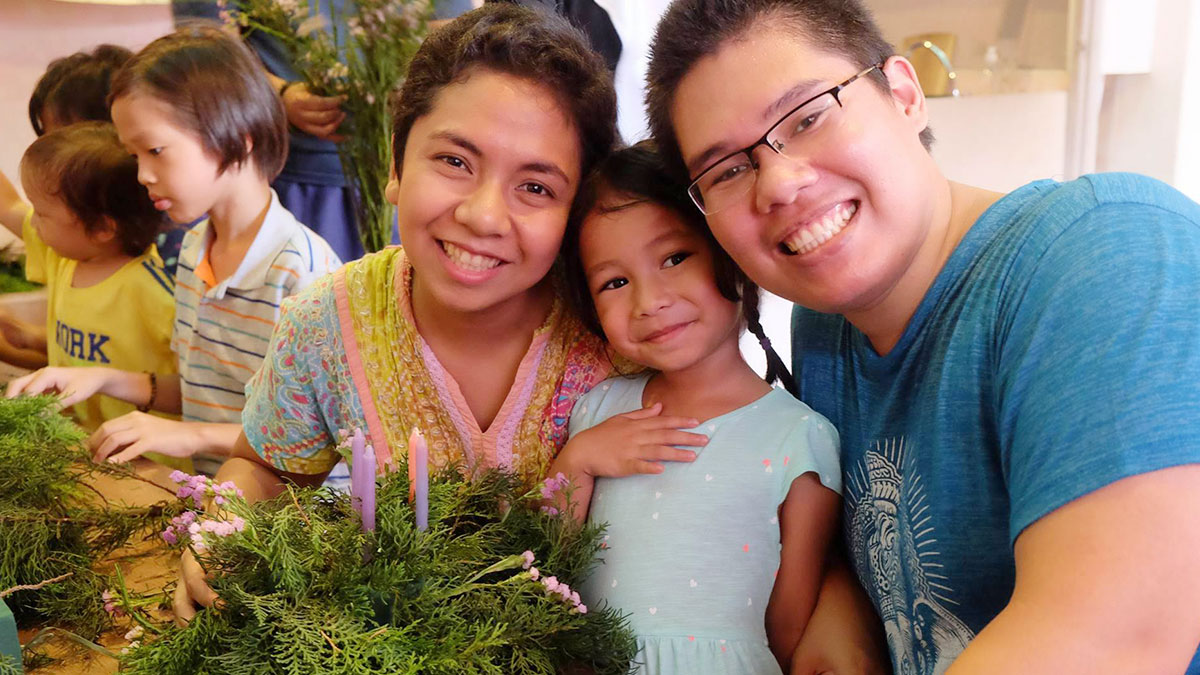 My husband took a leave of absence from work for close to two months to support me in my work as a birth doula and help take care of our 4-year-old child when I would go to the hospital to attend births.
He submitted his resignation, but his boss gave him a personal leave instead. He couldn't understand though why my husband had to stay at home. Momon said, "My wife has put her career on hold for our child for four years now. Now it's my turn to support her so she can achieve her dreams."
Homemaker and recruitment professional Din Real Bautista, 32, married to Beejay for 3 years and mom to Monica, 1 year and 7 months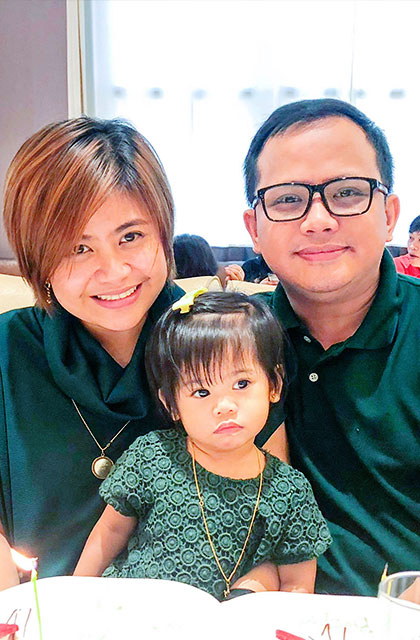 ADVERTISEMENT - CONTINUE READING BELOW
Every single day, my husband, Beejay, does the sweetest thing — he always reassures me that I am doing great as a wife and mother. Never did I hear him say nor made me feel that I am just a housewife and a stay-at-home mom. In fact, after a long day at work, he would still insist on helping me with the household chores and playing with our baby. And on top of that, he would always think of ways to surprise me with or without occasion.
Regina Layug Rosero is a trooper, a storyteller, and a costume builder. When she's not figuring out the weekly meal plan or how Korean skincare works, she's a wife to Oneal and a mom to five cats and baby Lucas.
MORE FROM Smartparenting.com.ph