7 Ways to Stop Jealousy From Threatening Your Relationship

What you can do when jealousy threatens your marriage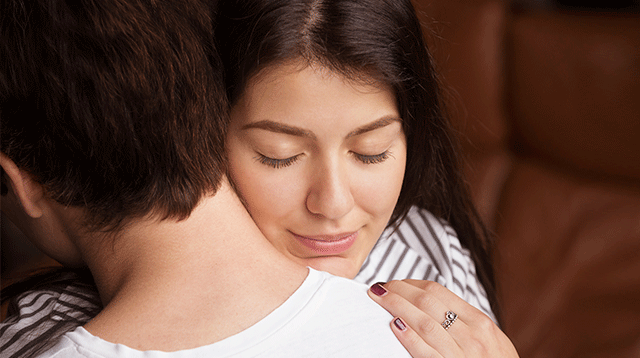 We've been familiar with feelings of jealousy since we were young. Whether it's vying for our parents' attention or competing for a friend's' affection, jealousy is a basic instinct that drives our behavior.   

In the context of husband-wife relationships, jealousy can be destructive and negative. We often hear the term, "jealousy reared its ugly head," because in many cases, it's the driving factor behind failed relationships.

But what if jealousy can serve another purpose? What if this emotion becomes a signal that your relationship matters to you?

In an article for Psychology Today, Allison Abrams, a US-based psychotherapist and author, discusses helpful tips on coping with the emotion and how not to let it get the best of you.

What other parents are reading

1. Distinguish between jealousy and envy.

These two terms are used interchangeably, but they are different emotions. Jealousy can be felt in any relationship, not just romantic, as it involves two or more individuals. On the other hand, you feel envy when another person takes something that you desire or own. Say, a colleague gets the promotion you were hoping for, or a friend flaunts his lavish spending in front of you. You are likely to feel envy, not jealousy, in both situations.  

2. Understand that jealousy is normal.

"Jealousy is a reaction to a perceived threat — real or imagined — to a valued relationship or its quality," explains clinical psychologist Ayala M. Pines in another article for Psychology Today. That's why it's important to understand our personal histories — factors like attachment styles (how we relate to others) will determine how we react to jealousy.

"Like other difficult emotional experiences, jealousy can be a trigger for growth, increased self-awareness and greater understanding of both your partner and relationship," says Pines.

3. Don't let your negative thoughts take over.

Because there is a threat, jealousy is often mixed with suspicion and distrust. It can make our imagination go wild— "Is my husband having an affair? Is he going to leave me?" — always leading to the worst possible scenario.

When feelings of jealousy creep in, it's important to practice mindfulness. Ground yourself to to the reality by practicing to keep your emotions in check. How?

Abrams references psychologist Robert Leahy, PhD, author of The Jealousy Cure: Learn to Trust, Overcome Possessiveness & Save Your Relationship, who gives this helpful piece of advice: Imagine your thoughts as a temporary house guest. Try as you might to keep the unpleasant ones out, they will always find a way to visit. And it's up to you to choose whether they overstay or not.

ADVERTISEMENT - CONTINUE READING BELOW

What other parents are reading

4. Confront these negative thoughts.

Ask yourself: Am I jealous because of a real or perceived threat? "If we think something often enough, we start to believe it," Abrams says. "That's why it's essential to 'fact-check' our thoughts and not believe everything we think." 

5. Be realistic.

Becoming jealous isn't always your partner's fault. Sometimes, you bring it upon yourself because you set unrealistic expectations on your relationship.

"These days, love and belonging aren't even enough. Now we want personal growth, personal betterment, from our marriage," says Eli Finkel, author of The All-or-Nothing Marriage: How the Best Marriages Work.

 Setting expectations are ideally done together. "If yours are too high, or unrealistic, you may have to come back to earth and make some adjustments," writes Abrams. Let your spouse know what they are to avoid disappointments and conflicts.

What other parents are reading

6. It's not always on you.

Those who struggle with jealousy also deal with feelings of guilt and inadequacy. They think that in the event that their partner is cheating on them, it's their fault. It means that they are not enough. In this case, Leahy reminds in his book that "a partner's decision to lie or cheat is more about them than it is about you."

7. Communicate with your partner but also know your worth.

Because jealousy can happen in any relationship, Leahy says that couples should look at it as an opportunity to improve mutual understanding, build greater trust, and help partners become clearer about their commitment to one another. 

"Feelings of jealousy should not be condemned nor shamed. They are not indicative of one's shortcomings, nor are they necessarily indicative of any problems within the relationship," adds Abrams.

However, it's equally important that we validate our feelings and practice self-compassion. Often, those who feel jealousy also feel ashamed that they are feeling it in the first place. But Abrams reiterates that we have a right to feel what we feel. It's important that we value ourselves, too.

Where there is love, there will be jealousy, but it doesn't mean that it will ultimately destroy the relationship. "Relationships are about the capacity to feel everything — and to still go on. The key is to recognize, validate and accept these feelings as normal. Once you do that, you can let them quietly pass by like moving trains. It is your choice whether or not to board that train," says Leahy.

CONTINUE READING BELOW

Recommended Videos

Celebrate your pregnancy milestones!


Enter your details below and receive weekly email guides on your baby's weight and height in cute illustration of Filipino fruits. PLUS get helpful tips from experts, freebies and more!

You're almost there! Check your inbox.


We sent a verification email. Can't find it? Check your spam, junk, and promotions folder.
Trending in Summit Network