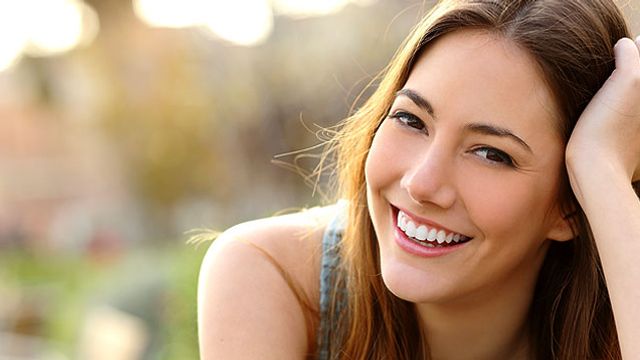 It's so easy to be nega – just try riding the MRT during rush hour, and you'll feel that aura of doom and gloom form around you. But why choose to be nega when you can actually change your day (and even your life) by focusing more on exuding positivity? Lessen the cynicism and try these tips to avoid getting wrinkles. We all know stress doesn't lead to you becoming your best self:

1. Don't compare yourself to other people.
Comparison just breeds jealousy, and sometimes even anger. Follow your own path, and don't mind if others have seemingly gone ahead of you. Enjoy your own happiness.

2. Avoid subscribing to excessive self-pity.
You and your husband had a huge fight, and he actually left the house to get some space. While it's okay to stay in bed for two – okay, maybe three days -- there comes a point when you have to make a decision to pick yourself up. Self-pity doesn't really do you any good, plus it will also have the tendency to suck other people into your black hole. Try not to be a walking rain cloud. It's not easy, but once you get the hang of it, you'll definitely feel better.

3. Don't make mountains out of molehills.
Try to let small annoyances pass. A person cutting you in traffic is not worth ruining your day over. As Michelle Obama said, "When they go low, we go high." Don't mind inconsequential things.

4. Let go of past hurts.
Once issues have been settled, it's a must to completely let go of them especially when it comes to relationships. When you're in an arguement, don't bring up what has already been resolved ages ago just because you're mad. Aside from it not being emotionally healthy for you and your man, it can also put a huge wedge between the two of you.

5. Stop being guilty about having fun.
Or resting. Or indulging in things that you really deserve. Sometimes you have to put yourself first. Allow yourself that much-needed break.

6. Have faith in people.
A lot of bad things may be happening around the world, but kindness is still very much alive. Many people do small pass-it-on gestures all the time if you just try to see them. You can even spread positivity by doing a few yourself!

7. Be grateful.
Every day, take stock of the good things that you have. Acknowledge them and be thankful for them. Make this a habit and you'll find yourself happier than you've ever been before.
This story originally appeared on FemaleNetwork.com.
* Minor edits have been made by the Smartparenting.com.ph editors.