Asserting Your Rights as a Legal Wife: 8 Burning Questions Answered

What can you do within the bounds of the law when your husband cheats or abuses you?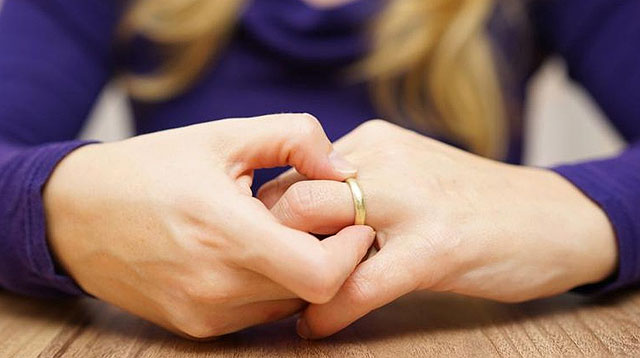 Getting married is a big leap of faith, and no one gets into it hoping it wouldn't last, especially if there are kids involved. However, things don't always go as planned.

We've had several articles that answer questions about children's rights after a separation or annulment, but what of a legal wife's rights when a husband cheats or, worse, abuses her? What is a legal wife entitled to when it comes to her husband's income or the family's conjugal or community property?

We consulted Atty. Maria Cristina Yambot-Tanseco, managing partner at Yambot Ocampo Lopez Law on how you can assert your rights when your happy-ever-after doesn't go as planned. 

1. My husband is verbally and emotionally abusive. Can I file a case against him?

Absolutely, says Atty. Yambot-Tanseco. Such act is already considered a crime under Republic Act 9262 or the Anti-Violence Against Women and Their Children Act of 2004. According to the law, psychological violence refers to acts "causing or likely to cause mental or emotional suffering of the victim such as, but not limited to, intimidation, harassment, stalking, damage to property, public ridicule or humiliation, repeated verbal abuse and marital infidelity." You don't need to be black and blue (or show signs of physical abuse) to file a protection order against him. 

2. What legal case can I file if my husband cheats on me?

A man commits the act of concubinage, a criminal offense, if he's married and is "keeping a mistress in the conjugal dwelling, having sexual intercourse under scandalous circumstances with a woman who is not his wife, or cohabiting with her in any other place." It doesn't have to be habitual to merit grounds for a case--one instance is enough.'

ADVERTISEMENT - CONTINUE READING BELOW

However, Atty. Yambot-Tanseco stresses that you would need strong evidence of the sexual act and proof that the said act was done "under scandalous circumstances." The law isn't specific on what situation or condition can be considered scandalous. After all, an affair, a scandalous act by itself, is always done in secret. So, to us, it makes concubinage even harder to prove (and where strategy from a good lawyer comes in).

Atty. Yambot-Tanseco adds that a concubinage case would have more legal basis if there is cohabitation. The wife can also file a case under RA 9262, which may be easier to try in court than concubinage. (If you will recall, actress Sunshine Dizon filed these two cases against her husband.) Of course, this is only if all other non-legal remedies, like counselling, do not work, since the state's policy leans towards the stability of the family and marriage in general.

3. My husband demands that I stop working to be a full-time housewife and mom. Does he have the legal right to ask me so? 

According to the Family Code, Article 73, "Either spouse may exercise any legitimate profession, occupation, business or activity without the consent of the other. The latter may object only on valid, serious, and moral grounds." It doesn't even matter if your husband has the means to sufficiently provide for the family's financial needs--a woman, married or not, is free to pursue her chosen career if she wants to. 

What other parents are reading

4. My husband and I are separated. Do I still have any right over his income and properties?


CONTINUE READING BELOW

Recommended Videos

Unless you and your husband signed a pre-nuptial agreement detailing the separation of properties, anything you and your husband owned at the time you were married, and any property acquired thereafter is considered conjugal or community property.

As long as you remain married to your husband and you are still the legal wife, you have the right over the family's conjugal property even if you and your husband are not on good terms. 

5. I won a car from a company raffle. Do I need my ex-husband's approval to accept it? What If I want to buy a condo unit?

All properties acquired by you or your husband after marriage becomes community property unless you have a signed prenuptial agreement or unless the donor (from the raffle in the example above) expressly states that it's not part of the community property. 

So, yes, you can buy any property without the consent of your husband. "However, absence of consent does not mean that the acquired property would be solely yours. The property will still be part of the community/conjugal property of husband and wife," Atty. Yambot-Tanseco clarifies. 

6. My tita wants me to open a secret bank account as a "fall back," in case my relationship with my husband goes bad. If my husband finds out about it, can he demand to have access to it?

The short answer is yes. Your aunt's advice is valid and well-meaning, but keeping it secret doesn't mean your husband has no right to it. As stated above, absence of consent doesn't mean it's not part of the conjugal or community property, since the money there was acquired after the marriage. However, you and your husband can both sign a legal document that states what the money in the bank account is for, and who can have access to it.  

ADVERTISEMENT - CONTINUE READING BELOW

What other parents are reading




7. My husband and I are getting an annulment. He doesn't want to split our assets 50-50 because he earns more than I do. We don't have kids. How would this work? 

"In the absence of a prenuptial agreement, the law states that you are entitled to half the conjugal or community property," says Atty. Yambot-Tanseco. However, these cases can also be settled privately between you and your husband. Just make sure you consult a lawyer and have one present when you discuss this with your husband and his legal counsel so that everything is documented. In case your husband does not follow the settlement agreed upon, then you can ask the court to intervene. 

8. Can I ask for spousal support from my estranged husband? 

As long as you are the legal wife, you have the right to a portion of your husband's income. You are entitled to spousal support (or alimony). The Philippine law states that married couples are legally obliged to support members of the family, including the spouse and not just the kids.

However, the offending spouse is not entitled to support. Likewise, the law states that when a spouse leaves the conjugal home and does not return or does not make the other aware of his or her whereabouts for three months, this is considered by the law as abandonment, making him/her ineligible for support.

Atty. Yambot-Tanseco emphasizes, though, that abandonment must be "without just cause" to disqualify a wife's right to receive spousal support. If a wife decides to leave the family home to escape an abusive husband, then it will not be considered abandonment and she can still ask for spousal support from her husband. After the marriage is annulled, she is no longer entitled to spousal support. 

ADVERTISEMENT - CONTINUE READING BELOW

What other parents are reading

Celebrate your pregnancy milestones!


Enter your details below and receive weekly email guides on your baby's weight and height in cute illustration of Filipino fruits. PLUS get helpful tips from experts, freebies and more!

You're almost there! Check your inbox.


We sent a verification email. Can't find it? Check your spam, junk, and promotions folder.
Trending in Summit Network