8 Not-So-Secret Ways To Keep Your Marriage Healthy While Taking Care Of Kids

Don't let the kids take up all your time and attention -- your marriage deserves top-priority as well.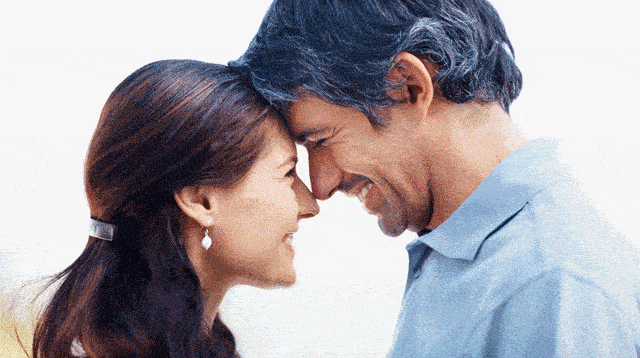 It's easy to say your world revolves around your spouse when you first tie the knot, but throw a screaming infant into the mix and things get tricky. You can't just ignore the pitiful cries because you want to watch a movie with your hubby -- and before you know it, spending time with your husband isn't as effortless as it used to be. It is now something you to consciously make time for, because if you don't, your demanding children will take over your lives.

So how can you keep your marriage healthy while taking care of your kids?

1. Text each other.
Just because you sleep in the same bed doesn't mean you can't keep in touch throughout the day. Registered counselor, family life specialist, and psychological lecturer at Mirriam College Michele S. Alignay says it is very important to e-mail or send each other text messages throughout the day. "Ask how (your significant) other is. This is something you can do to keep the friendship factor alive in your marriage" she says. "This is very critical a lot of couples forget that they need to nurture the friendship in the marriage."

ADVERTISEMENT - CONTINUE READING BELOW

Bachie Magat, marketing manager and mom to Isabel, 12, and Mateo, 6, agrees. "Throughout the day, my husband, Dennis and I call or text each other, or (use Viber to keep in touch)," she says. "It helps so much if you consider you partner as your bestfriend. Whatever it is you are thinking or feeling, he is the first person you confide in."

2. Talk to each other at least 20 to 30 minutes a day.
Though it is important, a virtual connection is never the same as a real one. This is why Alignay says you must set aside at least 20 to 30 minutes a day to connect.

Eena Dela Rosa, psychologist at the Ateneo de Manila University and mom to Aila, 6, and Miguel, 4, cannot agree more. She and her husband Jolo always try to catch up with each other throughout the day. "Whenever our work brings us to each other's area, we try and pop in," she says. "As much as we can, we have lunch together. We make work choices that allows us to be home before dinner so we have time to reconnect, talk about our day, and be with the kids."

"It's the little things you do for each other on a daily basis that matter," says Batchie. "A simple kiss, a hug, and 'I love you' are enough for us, plus the support and encouragement for each other as well. For example, when I go on a diet, Dennis supports me by preparing a meal for me."

According to Lala Dy, professional staff and parenting cluster of the Center for Family Ministries (CEFAM), it is best to look at this way: "Take care of your marriage the way you take care of your best friends. We give them importance: We listen to them, share deep feelings with them, are sensitive to their need, and hopefully also pray with them."

What other parents are reading

3. Go on weekly dates.
The biggest issue here would be leaving the kids behind every week. However, Dy says, "If we are able to manage our household so we could leave the kids for three to four hours a week just to spend quality time with our spouse, then we are taking a big stand for our marriage. Often, children can handle many responsibilities on their own; it's the parents who limit the opportunities for them to take it."

ADVERTISEMENT - CONTINUE READING BELOW

Alignay agrees: "you need to toughen up your heart and set aside the guilt. Once kids get the habit of knowing that there's Mommy and Daddy date night, it will be easier." 

"When the kids were small, we would go out on dates during lunch break," says Batchie. "Now that the kids are a bit older, the kids know that Dad and Mom are going out on a date."

4. Don't call each other "Mommy" and "Daddy".
It's easy to fall in this habit because while talking to the kids, you refer to each other as Mom or Dad. However, Alignay says it's not a good idea. "You become more of a parent and less of a married couple," she explains. "Your marital life shouldn't be overshadowed by your parenting."

What other parents are reading

5. Surprise each other.
Even if there are so many things to think about during the day, it is important to take a break and find a way to make your spouse feel special. Alignay says "Keep surprising each other. You can even involve the kids. Tell them, 'let's pick up a surprise for Dad'. The kids will see that you're taking care of each other and your marriage." 

ADVERTISEMENT - CONTINUE READING BELOW

For Rhea Bautista, ballet teacher and a mom to David, 4, and Kaylee, 2, it is important that the surprise be thoughtful. "From my husband Jamie, I learned to always try to find that perfect gift, which does not necessarily have to be expensive, but something that shows you've been paying attention," she relates. "One time I bought him a pair of scuba-diving gloves. He maintains a marine aquarium and every time he's at the beach, he likes picking up rocks and sea creatures. More than once, he has pricked himself because his old gloves were so worn out. He was so happy with the new pair. It was very pleasant -- and useful -- surprise!"

6. Fight fair.
With all the responsibilities you share together, disagreement will surely come up. Dela Rosa says it is important to fight fair. "No name calling and no bringing up past mistakes and decisions," she says. "It is really hard but really worth it. If what you will say is not relevant to the present problem and will not do anything to move forward, just be quiet, bite your tongue. You do not have to win.

ADVERTISEMENT - CONTINUE READING BELOW

7. Have sex at least two times a week.
Before the kids, you probably couldn't get enough of each other, but now you're more tempted to a soft pillow than a night of passion. Alignay says it is important to have sex at least twice in one week. "Because you are shifting your goals to your kids who are your daily responsibility, your physical connection with your partner is taken for granted," she explains. "Married couples really need to get away. Move the kids to their own room. It is important to make time for each other."

What other parents are reading

8. Spend a weekend away from the kids.
Although weekend is usually sacred family time, Alignay says, "It would be good to have a (couple's) weekend on your anniversary or your birthday."

What Rhea and her husband do is entrust the children to their grandparents. "Once in a while, we also have to let go and let the kids spend the weekend with the grandparents; my husband has no problem with it but I have separation issues.

ADVERTISEMENT - CONTINUE READING BELOW

It's win-win all around: The grandparents are ecstatic and get to bond with the kids, and we have some time to relax and do errands," she says.

Having a healthy marriage is the greatest gift you can give to yourself and your children, says Dy. "Let's not be afraid to prioritize our marriage over our kids sometimes. It is not a sign of irresponsibility as a parent," she explains. "I've seen this so many times as a counselor. Many times, children draw so much strength and security from the strong and healthy marriage of their parents." As they grow older, your children will definitely thank you for it. 

This article originally appeared in the October 2014 issue of Smart Parenting magazine.

Trending in Summit Network