This Dad Says This Is The Secret To A Happy Marriage–Walang Praning, Walang Selos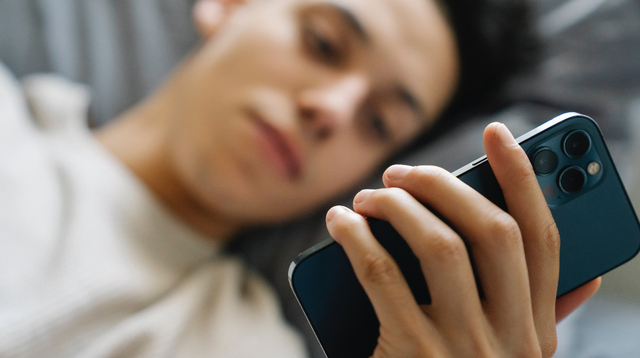 Do you know the feeling of looking behind your back all the time? 

Yung tamang praning ka.

Hindi mo maiwan cellphone mo. 

Ramdam mo na may kutob si misis kaya hindi ka mapakali. Lumalabas ang init ng ulo sa mga bagay na hindi naman dapat pinagaawayan.

Bro, dude, pare, buddy, this is a very honest advice on how to live the best married life that is free from paranoia, Don't keep secrets from each another.

I've been married for over five years and parent for almost three years this April, and isa lang ang masasabi ko, Ang sarap ng walang tinatago sa misis. 

Kaya ba talaga ang walang secrets?

So okay, I sometimes look at sexy girls on Instagra or even TikTok. Hey, it's there and I am only human to not ignore my all-time crush celebrity sporting her OOTD na sexy. Minsan pinapakita ko pa sa misis ko. Alam naman niya na swerte na ko sa kanya kaya hindi normal na mag selos.

I sometimes spend on toys or bike parts that eventually, out of excitement naikwento ko din sa wife ko. Minsan ok din paalam sa kanila para alam na nila ang pwedeng regalo sa'yo pag Pasko which is right around the corner.

We share home expenses but keep our own money, so this setup works for us. I buy my own stuff and she spends on her own needs but when it comes to big investments, definitely this is something we discuss. 

'Kung no big deal naman, bakit kailangan itago? 

Madalas na pinagaawayan ang mga sikreto dahil the whole concept of it is rooted on malice. Kung no big deal naman then bakit kailangan itago? A good open relationship is a healthy one.

ADVERTISEMENT - CONTINUE READING BELOW

Minsan nakita ko ang tanong kung "Alam ba ng misis mo ang password sa phone mo?" Ito na siguro ang bagay na nagbibigay kaba sa maraming mister at pati narin misis. Let me tell you, at some point your partner will need to know certain things of value like your passwords just in case may mangyari sa iyo. My phone has a password but it's not meant for my wife. I am confident to say that she can look as much as she wants and it's fine with me. This peace of mind is the best feeling in the world. 

"With great power comes great responsibility" A quote from Spiderman and this is true. As a message to wives reading this, sometimes just because you know, it doesn't mean you will abuse it. Madalas kaya rin nagiging ma sikreto si mister ay dahil sa sobrang pagka praning at pakielamara ni misis. Remember that privacy is still important and this is a very good form of respect.

RELATED: This Dad Explains How Being A Great Father Starts By Being A Better Husband

Respect between partners

Respect? This seems like the most appropriate word when it comes to any relationship and this goes both ways. The secret sauce to every working relationship. It is our responsibility to respect our partner's personal space and privacy.

Alam naman natin na ang bawal mas masarap kaya talagang gigil na gigil tayo minsan malaman ang mga bagay bagay. Just because your husband's cellphone is there, it doesn't mean it's something that you should open or go through. Again, this goes both ways.

But besides privacy on cellphones, there are more important things that need to be shared with one another. Yung mga bagay na mas may lalim at importansya.

5 areas in a partnership to maintain transparency in

1. Finances or kaperahan

Very important to share. Your partner should know your capacity and the availability of funds. I have met a few people who flash more than what they really have and thus setting the wrong expectations. You guys are partners, in a way business partners in your company called family. Transparency in cash flow is the most important.

2. Health

Health is another issue that needs to be always discussed. Wag maging mayabang at mag feeling na ok ka lang kahit hindi. Maliit na bagay, sakit sa dibdib, kung anong bukol yan, or kahit masama lang ang pakiramdam, always tell your wife. She will be the first person to save you just in case. #knockonwood

RELATED: Maricar Reyes Admits, 'Life Ko Talaga Before, Dami Kong Tinatago'

3. Career 

Career or work is very important for your partner to understand. This will make your life so much easier when your partner understands what it is that you do. Iwasan ang salitang "Basta" dahil napaka-negative nito. Sit down, discuss, and understand. 

4. Circle of friends or barkada.

Ito ang alam natin na madalas pinagaawayan. Kung kilala ni misis ang mga kaibigan mo, masa madali siyang magtitiwala sayo. Siyempre gamitin ang common sense, kung alam mo na pasaway ang barkada mo at alam ito ni misis, intindihin mo nalang dahil malamang may point siya. Your family should always come first over everything. Kung may babae sa barkada ninyo, tama lang na malaman ito ni misis at kung pwede maging kaibigan din niya. Normal lang ang may barkadang mixed gender. Here is where trust plays the most important role. 

ADVERTISEMENT - CONTINUE READING BELOW

RELATED: Parents React To Adam Levine's Alleged Affair: 'A Reminder That Every Person Is Subject To Temptations'

5. Interests and feelings

Although I feel like this is the most unexplored territory when it comes to sharing in a relationship dahil madaming lalaki ang tahimik lang and not expressive of feelings, your partner and especially your wife should always know how you feel deep inside. Share how you're feeling, your thoughts, and your ideas, she should be the first cheerleader and the first critic sa buhay mo. That's married life. #supportlang

Masarap ang buhay na walang tinatago. No guilty feelings. No skeletons in the closet. Mabubuhay ka ng tahimik dahil hindi ka praning and this will definitely help with your mental health. Kaniya kaniyang toyo ang tao kaya knowing how to navigate around it is very important. 

For me, having no secrets is one less thing to worry about. Live long and worry-free so you can focus on other things important like taking care of your family and making ends meet. 'Wag na dagdagan ang mga problema sa pamilya sa pagiging praning. Ito and secret ko, and it's definitely worth sharing. 

Trending in Summit Network