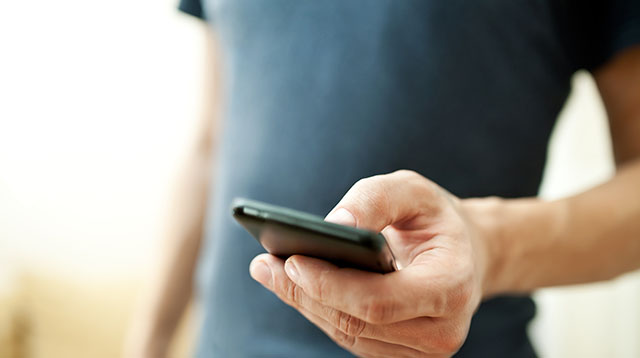 Photo from imgkid.com

For the life of me, I never thought that I would be seeking advice about the fact that my husband is cheating on me.

Months ago, when we were still in a long distance relationship (I was living in his home state and he was in another for work), he came home to visit me over the long weekend. Before siya umalis pabalik sa work, I chanced upon his cell phone. May passcode but since I know him well, it was very easy for me to unlock it. I knew it wasn't good to snoop through his personal stuff, but I did, and it was a big mistake. 

I saw him exchanging emails with different women about sex. He even sent them his selfies. There are lots of email exchanges. Nanlamig talaga ako and I confronted him about it while crying and sprawled helplessly on the floor–a big mistake. I should have printed out those emails because when I confronted him, he grabbed his phone, deleted those emails and said that his email was hacked. 

Yeah, right. 

I asked for divorce, but he wouldn't hear any  of it. I talked to his mom and sister about it. Another big mistake. They stood up with him and tried to convince me na na-hack nga account niya. Hindi naman ako bobo to fall for it. 


What other parents are reading
But since I love him, I dropped the whole thing. Swallowed my pride, shoved the matter under the rug, and gave him a clean break. I stopped asking for him to man up and admit it, give me an explanation why he did it, and for him to show remorse for what he did. Sakin kasi, as a married man, you are not supposed to talk to other women in that way.

We continued to live our plans. I gave up my job to move to the state where he works now. We put our house under the management of a property manager, and we bought a condo. 

Last week in a drunken state, he said he wanted to hang out with his guy co-worker. I didn't want to let him go because he couldn't drive in that state. He said he would take a cab. Hindi ko talaga ma-gets bakit kailangan pa niya pumunta doon when he could have just invited the friend over. 

We live where everything happens–we're right smack in the middle of the city. He said he was just going to have a couple of beers with him and he would not stay long because this guy's girlfriend would be home at 5:00 p.m. And since they had been working night shifts, they would want some quality time and privacy. 

This made it even more odd bakit kailangan pa nila mag-hang out. I finally let him go, provided he wouldn't drive and that he would take a cab. Then after more than an hour, he was back, we went to dinner and went to bed. In bed, I heard his cell phone drop. It was unlocked.

Lo and behold, nakita ko may ka-text siyang girl. He asked if she was home alone. She said yes. And he said he might go see her and would let her know. She said okay. Then finally he said he would be in a cab and he had an hour.

What other parents are reading
ADVERTISEMENT - CONTINUE READING BELOW
I confronted him about it the next day. He got mad because I was snooping through his stuff. I asked for an explanation. He said he would on Monday. Which I cannot understand, may date and time ba dapat magsabi ng totoo? 

That was a Saturday. I am already asking for a divorce. Then today, he said that that girl is the girlfriend of another co-worker whom he and that guy friend he hung out with visited to repair the door locks because she is being abused. To be honest, I cannot buy that BS.

I still love my husband. He is a good man, I am well cared for and everyone can see he loves me. But I cannot trust him anymore knowing that he has made a fool out of me, twice now. 

Never din umamin. I deserve better than this. My problem is that there's a lot at stake here. We bought a new condo. We just rented out another house, plus we have our home base in his home state. We have two houses in the Philippines. Plus he pays for my two siblings' schooling. I do not have a job now. I have some savings, enough to hire a lawyer, plus my former boss, a lawyer, is willing to help me. I don't know what to do. 

I truly love him, and I really feel sorry for him kung iiwan ko siya when he's got everything invested in all of these. But I cannot trust him anymore. Should I give him another chance?

As posted on GIRLTalk


This story originally appeared on Femalenetwork.com.ph.

Minor edits have been made by the Smartparenting.com.ph editors.

Trending in Summit Network