Mom Of Twins Resorts To, Er, Extreme Measures To Stop Hubby's Long Bathroom Breaks

She got tired of her husband escaping his dad duties.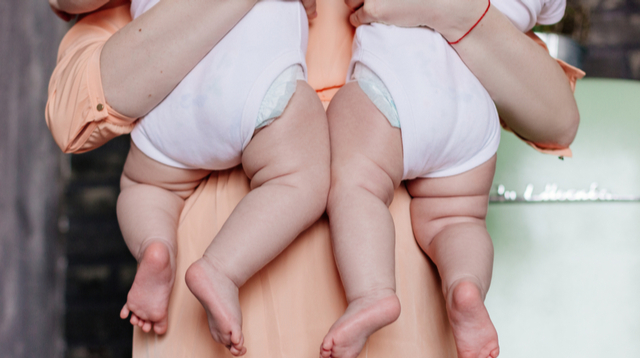 In 2020, we had written about this toilet timer that resonated so much in our community. It turns out wives from all over had husbands who spent a lot of time in the bathroom. So much so that a timer seems to be a good buy (of course, phones have it).

There are many reasons dads camp out in the bathroom, but most of the time, it is to hide from the wife and the kids. They also call it quiet time, which often means surfing the Internet or playing video games (are we wrong?).

Dads get away with it because the kids ask for mom almost always. Moms often are too busy to nag, but they have different ways to get dads to stop the extended bathroom breaks.

There's the timer. Fake a bathroom emergency ("I am going to [fill in the blank] in my pants if you don't get out now!")

ADVERTISEMENT - CONTINUE READING BELOW

You can also turn the water off, but that will only work if the husband actually needs it. Most of the time, he's just sitting in the toilet bowl with his phone.

Extreme measures 

One mom had this idea, and it's so good: turn off the Wifi. We bet dads will find it cruel (haha).

CONTINUE READING BELOW

Recommended Videos

On the discussion boards of Reddit, the mom shared why she had to resort to such, er, extreme measures.

She and her husband are on maternity and paternity leaves. They have twins who are less than a year old. Remember, TWINS.

Now her husband needs to take medication that makes him go to the bathroom for about an hour.

The Reddit mom shares, "He is never on it for more than a few weeks...but he always claims that is why he is in the bathroom."

The mom asked his doctor if that is his medication's typical effect. He answered it was "highly unlikely." The doctor wanted the husband to come in for a checkup if this was the case.

ADVERTISEMENT - CONTINUE READING BELOW

What did her new dad say about paying the doctor a visit? "Oh, it's not THAT bad and refuses to go in."

Child care requires team work

You can read the whole story here and see if the mom is unreasonable for turning off the Wifi. Her husband, who plays Diablo, not surprisingly thinks so.

But, c'mon, the reason companies offer maternity and paternity leaves is babies need their parents 24/7.

Mom is already doing the bulk of child care, especially when breastfeeding. The paternity leave is there for dads to support moms and give them as much free time as possible. 

Also, having twins means the mom could have had a cesarean delivery, which requires longer postpartum recovery because that is major surgery!

And even if it was vaginal childbirth, one study says moms need a year and a half of maternity leave to recover physically and prepare for motherhood mentally.

ADVERTISEMENT - CONTINUE READING BELOW

The mom on Reddit was obviously at the end of her rope when she turned off the Wifi. She needed her husband to LISTEN. The fight that sure followed would have been stressful, but it is an opportunity to discuss how to manage child care on top of chores from the meals to the laundry.

We hope dads understand just how much moms are going through this stage. As the Reddit mom says, "I need to make sure sleep deprivation isn't making me an a****le."

Trending in Summit Network