Kids Benefit From Seeing Their Parents Express Their Love For Each Other

It is a key element in raising happy and successful kids.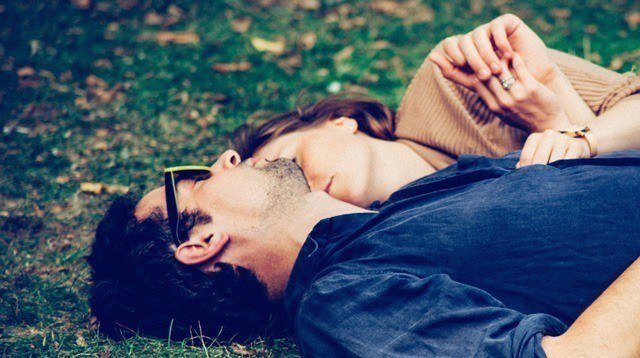 My husband and I celebrated our 18th wedding anniversary in 2017. Like a child who turns into an adult during this milestone year, our marriage likewise has to mature to keep pace with our changing needs.

It may sound counterintuitive, but I really feel that married couples should make the effort to spend some time away from the kids just to reconnect with each other as man and wife.

Keeping a marriage fresh, exciting, and fulfilling in every way is not always easy. But I do believe it is a prerequisite to happiness in life and to overall family stability.

I attended a parenting talk in my daughter's school. The priest who was asked to speak to us parents has the sad vocation of being a grief counselor to a group of parents who had children who took their own lives. He continuously deals with parents who are always asking themselves what they did wrong.

ADVERTISEMENT - CONTINUE READING BELOW

I will never forget what the priest said: In his considerable experience, the most important rule for raising happy and successful children is to "love your spouse."

He went on to explain that children can never be or should never be a parent's main source of comfort, affection, and affirmation. In an ideal situation, a parent should get these emotional boosts primarily from his or her spouse. Relying on your children to be your main source of happiness is to put too much pressure on them and to risk growing apart from your spouse.

Once a couple starts to drift apart, it may take only a small thing, such as a bad financial patch or an overeager, attractive secretary, to wreck the marriage completely. And in a situation like this, the children suffer immensely when their world is torn apart for reasons they are too young to fathom.

The son of a friend once asked his mom how come he never sees his parents "bonding" the way he has seen other couples in love. He wasn't just comparing them to the couples in the movie--he named other married couples we knew whom he had seen being sweet to each other. Kids know love when they see it, and seeing that it is alive and well in their home is a big reassurance to them that all is well.

What other parents are reading

Even if they say "it's gross" or tease you, your children would greatly benefit from seeing how you love each other as a couple. Don't be shy to call each other terms of endearment. Hug and hold hands if you feel like it. Consult your children about what gift to get your spouse for his birthday or Christmas or even for no occasion at all.

Being exposed to these gestures will teach your children how to be expressive, thoughtful, and generous. It will unconsciously set their standards of behavior higher. Your sons will learn how to be attentive gentlemen to the ladies they set their hearts on; and your daughters will learn that they should expect nothing less from their suitors. They will also learn how to show appreciation for people they love.

Conversely, I would advise any parent who is not happy or who is not getting along with the spouse to keep any complaints from the children. They are not ready to discern which of your complaints are serious and which are trivial. They may fear that their family is on the verge of destruction just because you cannot keep your voice down during a fight.

ADVERTISEMENT - CONTINUE READING BELOW

Criticizing the other parent openly is to invite the children to take sides, and this could lead to a loss of respect for one or both parents. Trust and respect are very hard to regain once they are lost.

As tempting as it may be to air your grievances to your kids once in a while, remember they are not your best friends or your sounding boards. They are sponges that will absorb whatever you put in their path. So choose messages of love, trust, and kindness over expressions of distrust or dissatisfaction. Hopefully, this would be a case of a self-fulfilling prophecy.  

Chary Mercado is an education consultant for teens who spends an inordinate amount of time driving for, negotiating with, and fussing over her two children, aged 16 and 12.  This article was originally published in the August 2012 issue of Smart Parenting magazine.




Trending in Summit Network