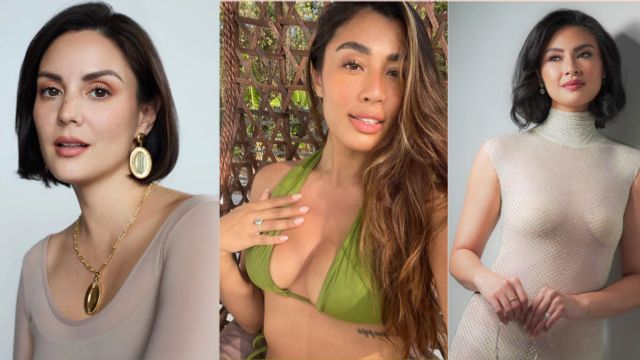 As a wife of a basketball enthusiast, I spend a lot of my time understanding the rules of the game and cheering for my husband during his matches. It's his first love, after all, and as his number one supporter, I believe that the women standing behind our nation's basketball stars deserve a spotlight of their own.
We compiled a list of the wives and girlfriends of current and former Philippine Basketball Association players, and added some details about their family life.
Wives, girlfriends of PBA Basketball players
1. Bianca Gonzalez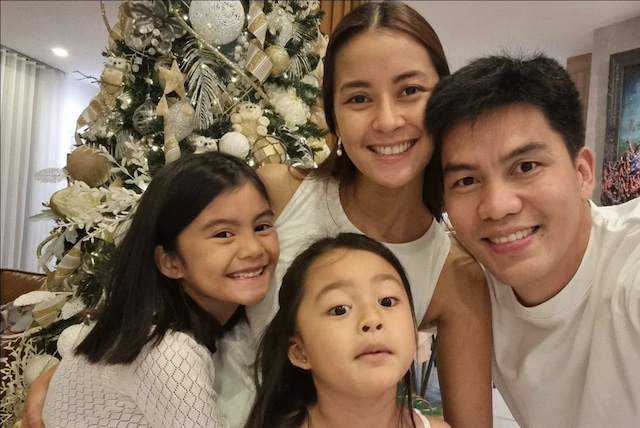 A renowned host and the podcaster behind Paano Ba 'To, and wife of retired Phoenix Fuel Masters player JC Intal, Bianca has been sharing helpful tips to parents that she learned from being a mother to their two daughters, Lucia and Carmen.
In an exclusive interview with Smart Parenting, Bianca shared how she supported her husband who transitioned from being an athlete to an artist and now as a motorcycle enthusiast.
2. Cassandra Naidas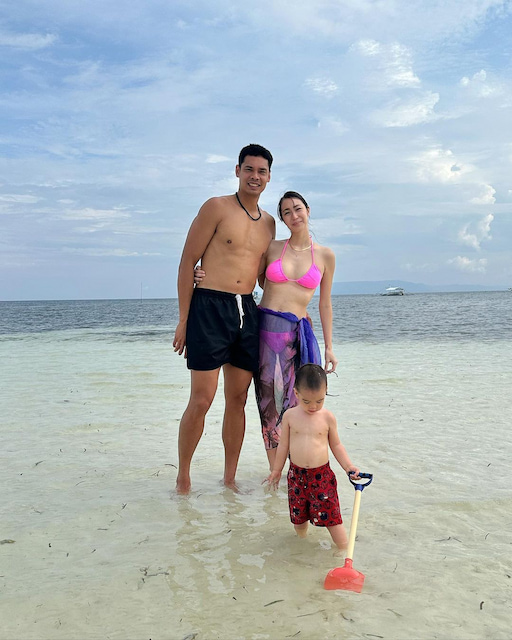 The Miss World Philippines First Princess 2015 was the longtime girlfriend of Barangay Ginebra San Miguel player Japeth Aguilar before they got married in October 2019. They have been blessed with a son, Jasiah, and a baby on the way.
3. Chesca Garcia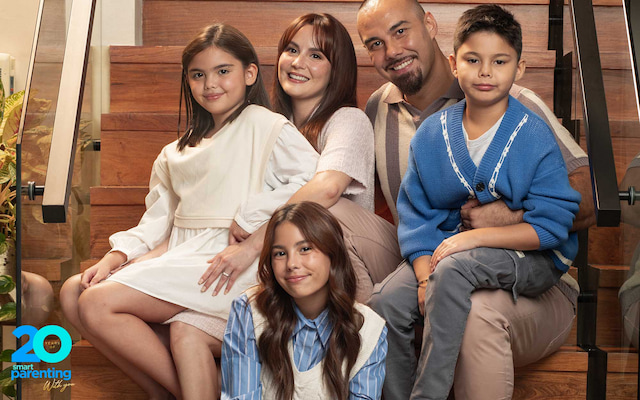 The host and model recently celebrated 15 years of being married to Doug Kramer, a retired Phoenix Fuel Masters player. They comprise Team Kramer, with their three kids Kendra, Scarlett, and Gavin, and is among the 20 Filipino families that inspired by Smart Parenting.
4. Clarisse Ong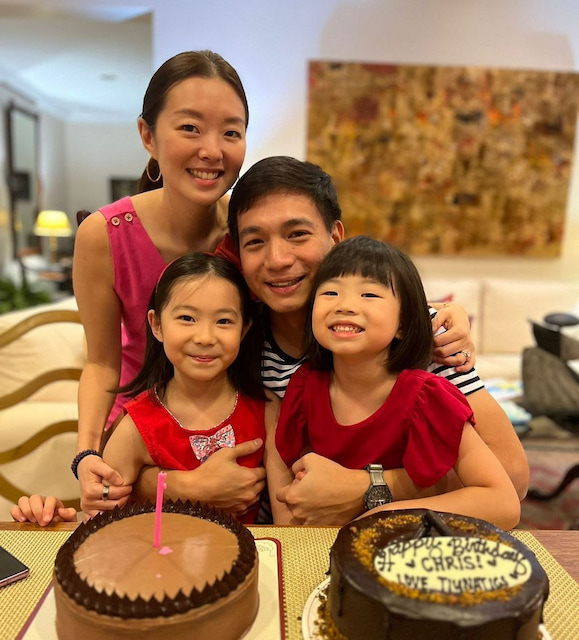 Wife of former Rain or Shine Elasto Painters player and politician Chris Tiu. They got married in September 2013 in Vancouver, Canada. They have two daughters, Amanda Claire and Mari Diana.
5. Danica Sotto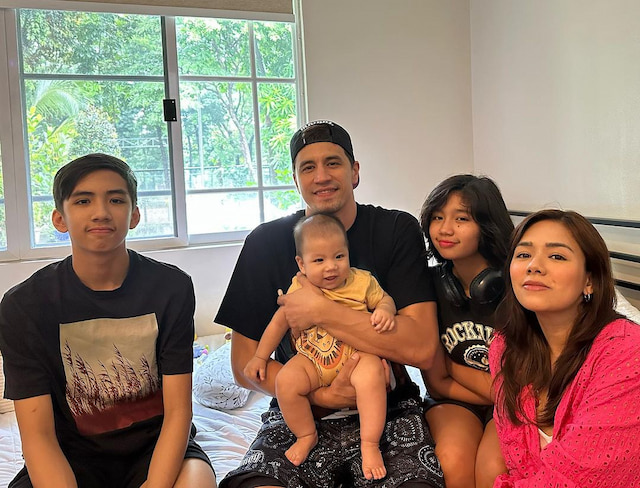 An actress and the wife of Magnolia Hotshots player Marc Pingris, Danica recently gave birth to their third child, Jean-Luc, after a 10 year gap. Their two older kids are Anielle Micaela and Jean Michael.
The Pingris family are also among the 20 Filipino families that inspire by Smart Parenting, under the Kindness category.
6. Gwen Zamora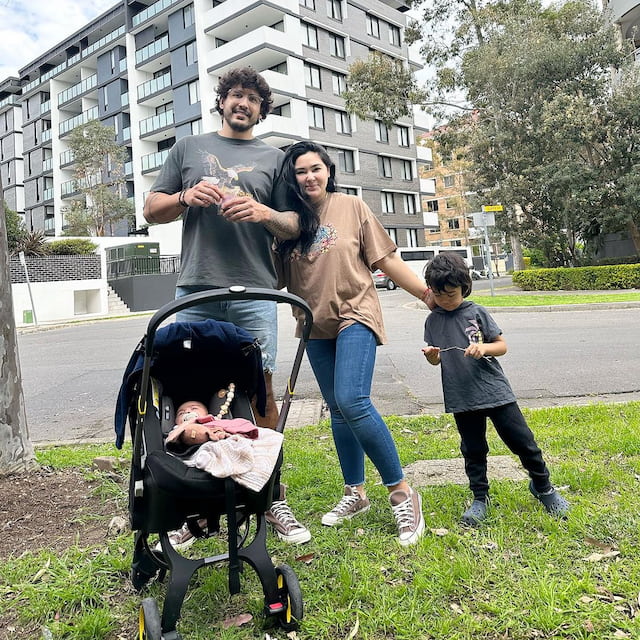 The former Bubble Gang actress recently gave birth to her second child with her husband, David Semerad of TNT Katropa. They named her Amber Mae. They also have a son, Cooper.
7. Kyla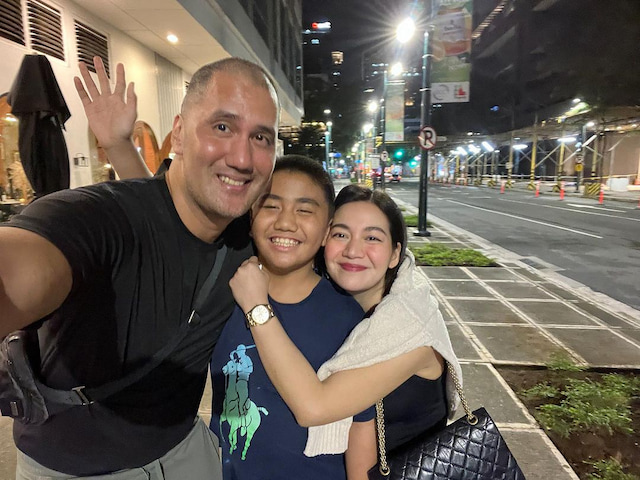 The R&B singer married former Kia Sorentos player Rich Alvarez in November 2011 and had a son, Toby Elsiah, in May 2013. Kyla suffered four miscarriages in the past years, the fourth in 2022 being "unimaginable." But she remains optimistic, knowing that "things will be okay in the end." Read it here.
8. LJ Moreno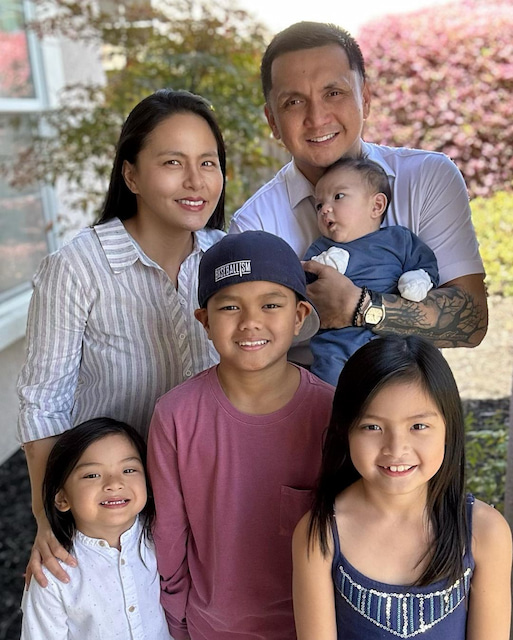 The actress-business owner, and her husband, former Gilas Pilipinas captain Jimmy Alapag, are now based in the U.S. with their four kids.
LJ shared in her vlog that she had two miscarriages prior to conceiving Cayson Amory, whom she birthed on the same day when Danica Sotto delivered her son Jean-Luc.
9. Michela Cazzola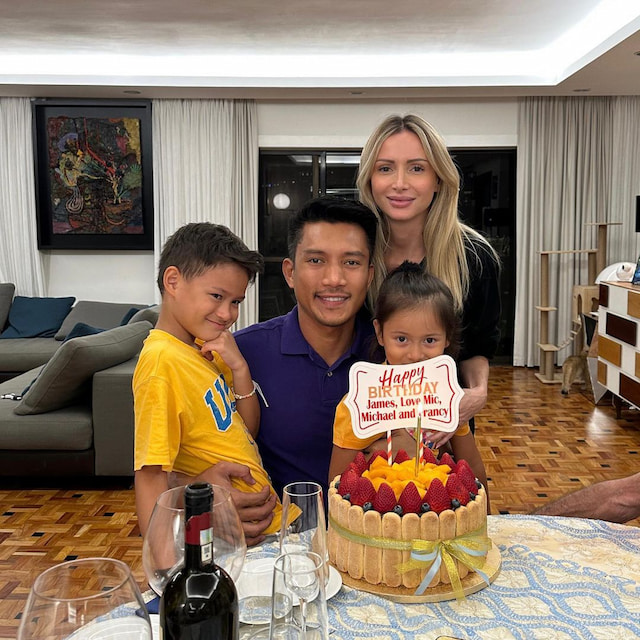 An Italian expat, she and her husband, Rain or Shine player James Yap, have two kids Michael and Francesca. Read how they raise biracial kids here.
10. RR Enriquez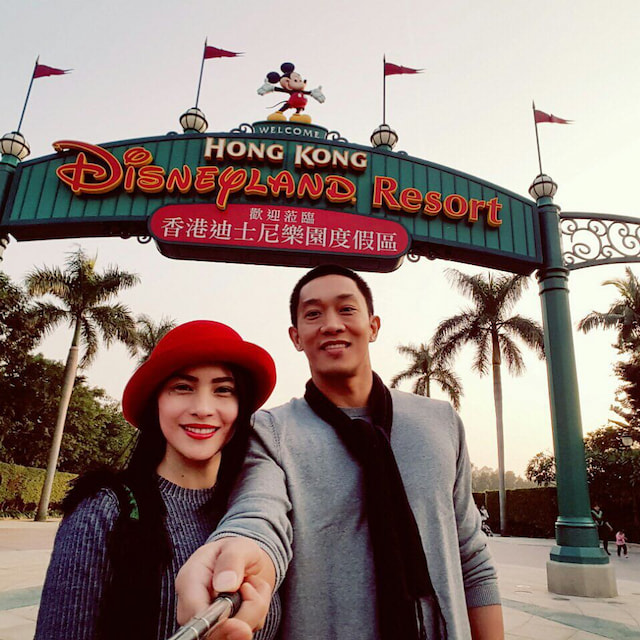 The former Wowowee dancer and actress has been in a relationship with former Barangay Ginebra player Jayjay Helterbrand since 2009. In February, RR got real and told the public to be more sensitive in asking questions about when they are having kids.
11. Sam Pinto
Sam is the wife of TNT Katropa player Anthony Semerad, the twin brother of David Semerad. They have a daughter, Mia Aya, who was born during the peak of the COVID-19 pandemic lockdowns in September 2021. Four years after, Sam had another baby—a beach resort in Baler, Aurora. 
12. Sandra Lemonon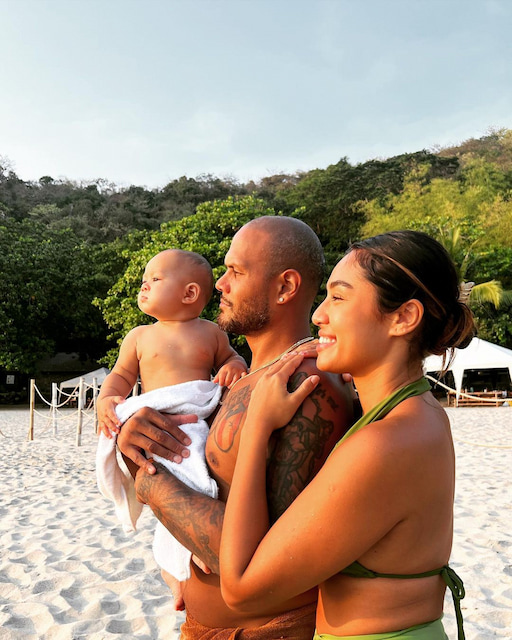 The Miss Universe Philippines 2020 candidate announced her engagement and pregnancy to Barangay Ginebra San Miguel point guard Sol Mercado in March 2022. Three months after, Sandra gave birth to their son, Zaiah Rafael, on June 21.