Kung Gipit Ka, Is It A Good Idea To Cash Out Your Life Insurance Policy?

If you own a life insurance policy, how do you know when to keep it, and when to cash out?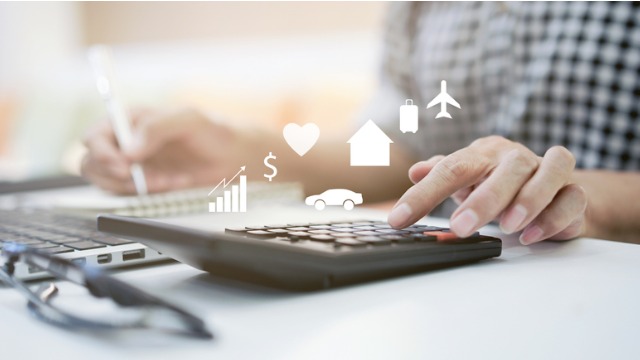 Rod was at the end of his rope. He already borrowed from family and friends and has almost maxed out his credit cards. He had to take out a personal loan, too — and because he had no collateral, the interest was higher than he would have liked.

With a terminally ill mother and a brother with a progressive medical condition, Rod's debts are growing every month. His income cannot cope with all the medical expenses, and he also has a son to support.

When his mother required surgery, his last resort was to surrender his life insurance policy. "I didn't want to do it, but I had no choice. The doctor and the hospital required payment upfront before they will schedule the operation. That policy was for my son, just in case, but I had nothing else to sell and nowhere else to go to lend," Rod tearfully explains.

7 things to consider before you cash out your life insurance

Rod is not the first to surrender a life insurance policy due to cash problems, and others want to do so even if they do not desperately need cash. For Lani, she bought her policy when she started working and five years later realized she got the wrong one.

"I wanted higher coverage and less riders. After consulting another insurance agent, she recommended I surrender my old policy and buy a new one," Lani shares. But Lani got the new policy from the same agent who advised her to sell the old one and used part of the proceeds to get a new one. Considering insurance agents earn commission on every sale, that's tied advice or a suggestion where the one making it makes a profit. It's not against the law but raises questions.

ADVERTISEMENT - CONTINUE READING BELOW

If you own a life insurance policy, how do you know when to keep it, and when to cash out? Here are some facts that can help you make an informed decision before taking the same steps as Rod and Lani.

#1 Understand your policy from top to bottom.

When people think of life insurance, most expect a payout only when someone died. But that is not really true. Some policies also cover disability, which means the policy owner can receive something should he or she suffer temporary or permanent incapacity. Some are good for life — which could be until age 75 or 100. There are also term insurance that expires after the period has passed, for example, 10 years. You must know what insurance coverage you own: how much is the policy, how much is the premium and how many years you have to pay, have you listed all the beneficiaries you wish to name, plus when and how can claims be made.

#2 Check your policy's cash value.

Once you know what kind of life insurance you own, you'll discover if there are cash values available. Life insurance policies typically have built-in savings that accumulate cash value over time from the premiums that you pay. This is why, for some plans, you can stop paying after five years or 10 years, because your cash values will be enough to cover your premiums for the rest of the period you are covered.

#3 Your cash values do not equal premiums paid.

CONTINUE READING BELOW

Recommended Videos

You may think it's just simple math, that is, add up all the premiums you have paid, and a nominal interest rate, and that's your cash values. Sorry, but that's not what you will likely find. Insurance companies charge costs for your coverage. There are upfront fees and monthly fees for the life of the policy. The upfront fees can eat up half or more of the premium you paid in the first year, and maybe for the next five years. You can check your cash values in the last statement or call your insurance company or the agent that sold you the policy.

#4 How about partial withdrawal?

When you know your cash value, consider if a partial withdrawal will be enough for your cash emergency. If you've been paying premiums for several years now, the cash value may be a pleasant surprise. But with the low-interest-rate environment, many are disappointed when they check the cash values of their policies.

What other parents are reading

If you decide to withdraw, you'll need to alert your insurance agent or company. Usually, they will process your claim and give you a check. The amount that you can withdraw will change depending on the type of policy that you own and the terms and conditions of your insurance provider.

But there are two potential disadvantages: one, taking money from the cash value may increase your premium payments; and two, it can also reduce the death benefit that your beneficiaries will get. Make sure to ask what the impact will be on your policy if you make a withdrawal.

ADVERTISEMENT - CONTINUE READING BELOW

#5 Consider borrowing against your policy.

Maybe you are in a tight bind, but your cash flow will improve in a month or so. How about borrowing against your policy? Whole life policies usually do not allow withdrawals of cash values but grants loans against it. If you own a universal life policy, you could choose between loans and withdrawals. The upside with a loan is you will maintain your death benefit, but the downside is you pay interest on the borrowed amount.

#6 Discontinue policy riders?

If the cash values are not as much as you hoped, but you are also having a hard time paying the premiums, how about removing some of the riders if you have them? Insurance agents add on riders to policies because that also means additional incentives for them. Nothing wrong with these riders, if you need and want them. Some examples of riders are accidental death, waiver of premium, dread disease, hospitalization, and more. Check out what each of them will do for you, and decide what to keep. While they cost a lot less than the insurance premium, they also add up, and some you may need more than others.

#7 If all else fails, it could be time to surrender.

If you need the full amount of cash values, then it may be time to raise the white flag and surrender the policy. A quick scan of insurance companies' websites showed some may impose withdrawal charges if you discontinue your policy. 

ADVERTISEMENT - CONTINUE READING BELOW

Think hard before you surrender though, as it may be more difficult for you to buy another policy in the future because it will be more expensive or you won't be as healthy as you were when you bought this one. But if like Rod, you need the cash, or like Lani, you feel you have a policy that you no longer need, then cashing it in maybe the best option.

Read here why prepaid health cards may be ideal for your family.

What other parents are reading

Celebrate your pregnancy milestones!


Enter your details below and receive weekly email guides on your baby's weight and height in cute illustration of Filipino fruits. PLUS get helpful tips from experts, freebies and more!

You're almost there! Check your inbox.


We sent a verification email. Can't find it? Check your spam, junk, and promotions folder.
Trending in Summit Network