How to Deal With People Who Keep Borrowing Money from You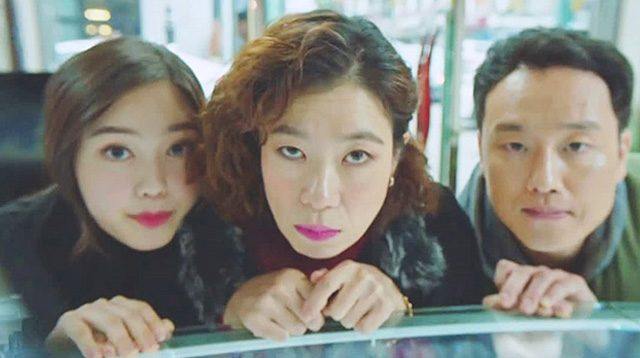 Talking about money with other people can be sticky, especially when the conversation veers towards utang. Everybody has experienced having a relative or a friend borrow a bit of cash for different reasons, and there's really nothing wrong with that especially if they pay on time. Things tend to go south when that person repeatedly borrows from you and completely forgets to give it back. Worse, he or she even gets mad when you try to ask for it back.

If you're tired of feeling cornered every time someone asks you for a loan, here are pieces of advice for you from members of sister site FemaleNetwork.com's GirlTalk (GT):

Learn to say no.

It can be as easy as simply saying that you don't have extra cash to spare, but if you're feeling awkward about saying no, find a way to convey that you won't be able to help out for now.

"Find a reason to say NO," shares GirlTalker Pinkberries. "Kahit ano... may babayaran kang credit card, strictly budget lang kasi pera mo dahil may loan kang binabayaran, o 'di kaya [may] nanay [ka] na nanghihingi ng amount for her monthly salon visit. Just anything!"

However, you'll need to learn how to be assertive and to speak the truth about your financial situation. As GT's caterpillar-girl says, "You know, you shouldn't have to make up stuff… Just say, 'Naku, now's not a very good time. If nakaluwag-luwag ako baka mapapahiraman pa kita. Pero right now kasi pareho lang tayong gipit.' Wala naman sila magagawa eh."

ADVERTISEMENT - CONTINUE READING BELOW

What other parents are reading

Don't feel guilty about not shelling out money.

You should never feel guilty about something that you can't really accommodate. If you can't lend money and you know that the one asking you really needs help, offer to do so in other ways that don't require money. On the other hand, if you know that the person trying to borrow from you is someone who can't seem to fix her finances, then flat-out say that you can't give her anything.

"Ours is a culture where saying 'no' to things we cannot and don't want to commit to demonizes us. Even if we had enough money to spare, it's still our prerogative as to how we use it," GT's DeathToMonkey notes, adding that knowing the true value of money is really important. "Barring emergencies, what people need to learn is to live within their means, not inconvenience others so they can maintain a comfortable lifestyle they can't afford."

Give only the amount you can spare.

Never feel pressured about not handing out the full amount you've been asked if you opt to help out. Offer what you know you can live without; a certain portion that you know you won't feel cheated out of if you never get paid back. Lianne@TheWiseLiving shares how she does it:

"Personally, if may nang-uutang, I never expect them to pay me na. So when they ask me if I can lend them 10,000, I say I can't. I have no budget for that. It depends na lang on their sincerity if I give them 1,000 'para lang makatulong'."

Kittypaw adds: "Always remember 'pag utang always 80% of the time 'di na babalik 'yan. Kaya never magpautang ng 'di mo afford mawala ng parang bula."

What other parents are reading

If you know that it's inevitable that people will come to you for financial help, make a budget for it.

Many of us support our extended families, and at times, it can be really hard to say no when they ask for more. If the reasons are valid (as some families do have their finances drained due to a relative's prolonged illness, or due to many other factors such as natural disasters and accidents), then maybe it's time to include the support you're planning to offer in your budget.

"We have a monthly budget for extended family bigay or mga friends na nangungutang ni hubby sa Excel to control na rin," shares luckymommy88. Just remember to be very careful about when to release cash, as there will always be people who will abuse your kindness.

"'Yung ibang tao kasi wagas mangutang," she continues. "Isang text lang gusto deposit agad… Buti na lang din… we usually don't give the whole amount asked [of] us. 50-80% lang, after all kapamilya pa din or kaibigan 'yon, bayaran kami o hindi, alam ko kahit papano, nakatulong."

How do you handle friends or relatives who keep borrowing money from you? Leave a comment below!

This story originally appeared on FemaleNetwork.com.

* Minor edits have been made by the Smartparenting.com.ph editors.

Trending in Summit Network