Become An Online Tutor Even If You Don't Have Prior Work Experience (Earn P1,000 An Hour!)

You also don't need a college degree to get this online job.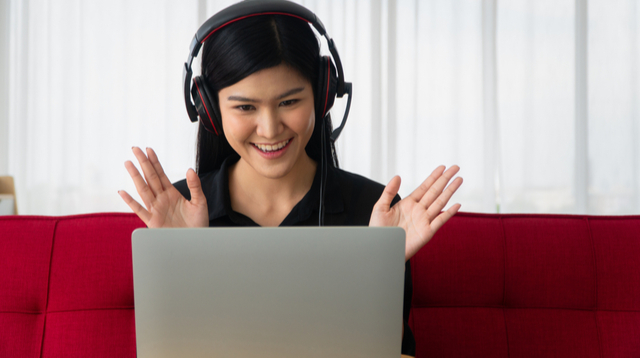 If you're new to remote working, some of the 'entry-level' jobs that you can apply for is being a data entry specialist, online transcriptionist, virtual assistant, social media specialist, or online English tutor. These jobs don't require a lot of prior work experience nor do you need a college degree to be one.

How do I get an online job as English tutor?

Those who work at home might think that becoming an online tutor means you'll be starting your career as an ESL or English as a Second Language teacher.

But now that most students are participating in distance learning because of the COVID-19 pandemic, you can also explore tutoring jobs where you assist learners in accomplishing their coursework and helping them understand different subjects.

If you excelled in any of your subjects from pre-K to Senior High School, you can already start offering your services. But you can also explore work opportunities from start-up tutorial centers or online platforms.

ADVERTISEMENT - CONTINUE READING BELOW

Where to apply for online tutor jobs

Tutor Lab Manila

Tutor Lab Manila is an online tutoring center that welcomes teachers and tutors looking for freelance opportunities. Clients can opt for one-on-one classes "as an alternate and supplementary learning scheme for their families, at the comfort of their own homes."

CONTINUE READING BELOW

Recommended Videos

The Teacher Trainers

The Teacher Trainers on the other hand is a finder service that will match online tutors based on the learner's needs. For example, some parents only want tutors who will supplement their child's current school requirements, while others are looking for one who can help implement homeschooling programs.

Acadsoc

Acadsoc is an online education company with over 10,000 English teachers catering to over 40 million students from China. They have branches in the Philippines, Hong Kong, London, and New York.

According to their FAQ, online tutors can earn between Php90 to Php130 per hour. It increases based on your performance and you can earn as much as Php60,000 a month as they offer various types of bonus. Visit their website at www.acadsoc.ph

ADVERTISEMENT - CONTINUE READING BELOW

Preply

This platform is not only for learning different languages but subjects and hobbies, as well. According to their website, English tutors can charge between $15 to $25 or Php730 to Php1,216 per hour. Learn more by visiting their website at www.preply.com

What do I need to become an online tutor?

While there are a lot of opportunities, the competition is fierce. Here are some pointers to get you started as an online tutor, plus the requirements you'll need to get hired faster.

1. Teaching equipment and a stable and fast Internet connection

Since this job is done online, most platforms will require you to have a stable Internet connection. You'll also need a laptop or desktop (check if it meets the minimum system requirements here), an HD webcam, and a noise-canceling headset.

2. A quiet workspace

Make sure you have a clean workstation, preferably with a clean white background. Since most classes are conducted as one-on-one sessions, you'll need to make sure that there aren't any distractions like barking dogs, blaring car horns, and yes, a makulit toddler.

ADVERTISEMENT - CONTINUE READING BELOW

3. Creative ways to teach your lessons

To earn more as an online tutor, it is important to have more students choose you as their teacher. Get creative with your teaching methods and look for tools that will help you create engaging lessons.

For example, a program called BookWidget can make topics more engaging through the use of slides and interactive activities. You can also think of games and activities for your course lessons or use storytelling to retain your student's attention. All these help your students focus while still enjoying what they are learning.

Most platforms will also offer "upskills training," so you can improve your teaching skills and get more learners to like you. Take advantage of these opportunities!

If you have good communication skills and a mastery of the English language becoming an online tutor is a favorable job you can start with. Best of all, it's flexible enough that you can take it as a raket or a full-time work-at-home gig! 

ADVERTISEMENT - CONTINUE READING BELOW

How to get hired faster? Click here for ways to get employers to notice your online application. Looking for more work-at-home ideas? Click here for a list of possible jobs you can apply for.




Trending in Summit Network