True or False: Renting Is Like Throwing Away Money. 7 Money Myths to Stop Believing

Just like fake news, misinformation about money can spell trouble for your future.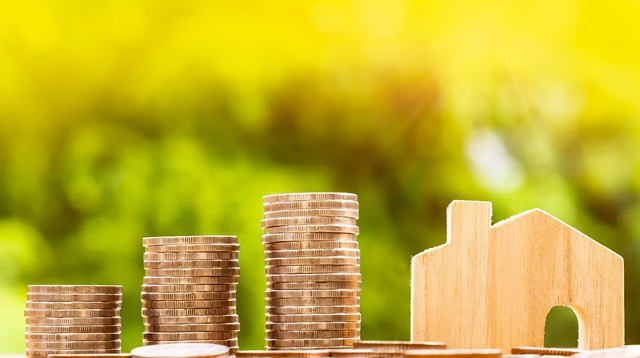 If your New Year's resolution is to be better at handling your money but you find yourself struggling year after year, then perhaps it's time to rethink your beliefs about money. It may be the factor preventing your financial success, especially if you are relying on other people's experiences. Remember that what worked for them may not work for you because you lead different financial lives.

If you want to be wiser about your spending, savings, and investing, here are common money myths you should stop believing

Money myth: Renting is like throwing away money

Think of rent money like your food budget. You purchase it regularly, it gets used up, and you think it has no lasting value, but it's an important expense for your daily function. "It's unfortunate that there happens to be this Filipino mindset that equates renting to being poor and owning to being rich when it's not necessarily the case," explains Manuel Alleja, managing director of The Property Forum in an interview with ANC's On The Money.

When you're young and have just started your career, renting may be a better option. You can then save up money for a down payment for your dream property.

What other parents are reading

It is the same for families who don't have the money yet to purchase a house. In fact, some consider it a more practical decision: monthly expenses are predictable, you can move any time you want, and you're free to make other investments. Not to mention, you don't have to worry about the value of your property depreciating.

Ultimately, of course, the decision to rent or buy lies on your financial capacity. Weigh your options, think of your long-term goals, and measure your financial stability before making the decision.

Thinking about renting? Read here for reasons why it can be a good choice.

ADVERTISEMENT - CONTINUE READING BELOW

What other parents are reading

Money myth: I'm not rich enough so I won't invest for now

If you continue putting off investing because you think you don't have enough money or because you are intimidated, you may be waiting for a "right time" that will never come.

"Rich people did not get rich waiting to be rich. They worked hard to get rich," says registered financial planner Aya Laraya. He adds that you should invest to become rich and not the other way around.

When in doubt, ask for professional help. Set up a meeting with a financial advisor and come prepared with questions. You have to be assertive if you want to understand investments. A financial advisor can help you figure out how much you'll earn from investments based on how much you can afford, and you'll be surprised to know that it doesn't have to be a lot of money.

Ready to invest? Read here to explore your options.

What other parents are reading

Money myth: I don't earn enough — there are so many bills to pay — so I can't save money

If you always think, "I'll just save whatever is left at the end of the month," well, news flash, there will never be anything left at the end of the month!

"Start small. Just save something — and save that something every week," advises Farnoosh Torabi, author and financial expert, in an interview with Goop. "Get in the habit of automatically saving a fraction of your income into a savings account."

Apart from saving, you should also take a look at your expenses. Find out if there are expenses you can live without — monthly subscriptions like Spotify, Netflix, and Cloud Storage are the craze now, but they add up, and it might be better to put them into your savings instead.

CONTINUE READING BELOW

Recommended Videos

Want to grow your savings? Read here for more ways to do it.

What other parents are reading

Money myth: I can leave budgeting worries with my partner

A lot of couples still adhere to traditional roles when it comes to handling money, i.e., mom is in charge of the budget while dad makes the most important financial decisions. But when it comes to managing finances, couples should always ensure they are both involved in the matter.

"The responsibility should be equal on both parties because financial decisions will affect them and their relationship," says Fitz Villafuerte, a blogger, entrepreneur, and registered financial planner. "Create your monthly budget and work out your spending priorities together as a couple."

Money talks can put a strain on your marriage. Read the possible conflicts couples face and how to resolve it here.

What other parents are reading

Money myth: I only need one bank account since it's easier to manage

"If you don't divide your savings into separate specific accounts, there is a bigger chance that you will spend funds that are allocated for another purpose," says bank manager Eleanor So. "Having separate accounts will give you a clearer picture of how much you really have, how far along you are from your financial goal for a [particular] account, and if you are able to stay within budget."

Having separate accounts also protects you from the risk of losing money due to security breaches. In the event that your ATM gets stolen or skimmed (the card's data is copied, allowing someone else to access it even without having the actual card), or if your online account is hacked, you won't lose all of your money at once.

Read here for the five types of accounts your family should have.

ADVERTISEMENT - CONTINUE READING BELOW

What other parents are reading

Money myth: I don't need an emergency fund

There's no way to predict the future, so it's best to always expect the unexpected. A surprising turn of events like unemployment, illness, injury, and other unplanned expenses can put a dent on your financial situation but an emergency fund will help you get through it. So, yes, it is crucial in every household.

"A good rule of thumb is to have an emergency fund that contains six months of living expenses," according to Listen Money Matters. "This takes away an enormous amount of day to day worry and is invaluable if the worst should happen."

Put your emergency fund in an account that's easily accessible. "It should only be placed in instruments that are easy to liquidate and access. In the Philippines, this would mean savings account, checking account, or time deposits," says Laraya. "It really does not matter how much the account earns, for as long as the owner can get the money when it is needed."

Read here for the best advice we've received about money.

What other parents are reading




Celebrate your pregnancy milestones!


Enter your details below and receive weekly email guides on your baby's weight and height in cute illustration of Filipino fruits. PLUS get helpful tips from experts, freebies and more!

You're almost there! Check your inbox.


We sent a verification email. Can't find it? Check your spam, junk, and promotions folder.
Trending in Summit Network