This New K-Drama's Tips On Saving Money Isn't Just For Show Ha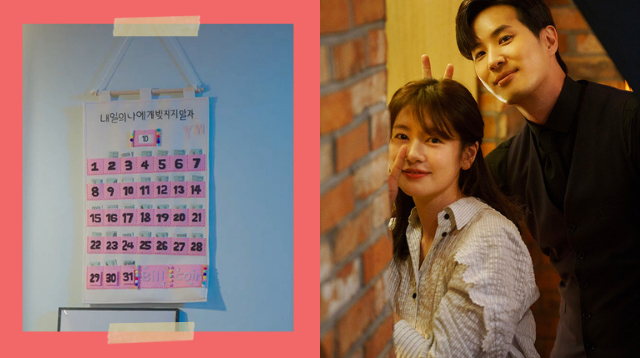 What makes Korean dramas or K-dramas so fun to watch is that it turns everyday life relatable and interesting. Sure, some of the storylines can be repetitive, but you'll surely pick up essential life lessons along the way, from cherishing family and friends, working hard to reach your dreams, and even how to save money.

That's one of the things you can learn while watching the romantic-comedy Monthly Magazine Home, starring actress Jung So Min as Na Young-won, an editor who loses the apartment she's renting and ends up working for the man responsible for her eviction, real estate developer Yoo Ja Sung, played by actor Kim Ji Suk. Later, she ends up becoming his tenant and of course, his girlfriend. (Kilig!)

Young-won's dream has always been to own a home, but even after 10 years of working, she can barely get by with her living expenses. Ironically, she learns how to overhaul her spending habits after watching Ja-sung's informative online channel on real estate.

 

Jung So Min as Na Young-won and Kim Ji Suk as Yoo Ja Sung.

PHOTO BY

Courtesy of iQiyi PH

ADVERTISEMENT - CONTINUE READING BELOW

 

Money saving tips from Monthly Magazine Home

 Whether or not you're also saving for a home, you'll find Ja-sung's tips practical and helpful — and will make you rethink the way you look at money. As they say, start with baby steps to reach your financial goals!

1. Skip that expensive morning coffee

 Young-won's daily morning coffee costs KRW4,000 (around Php173, almost the same as our coffee shops here!). In her mind, Ja-sung nags that it will cost her KRW28,000 (around Php1,211) weekly and KRW1.46 million (around 45,235) yearly. That's enough to change her mind!

If you're a coffee lover like Young-won, you can try brewing your own coffee at home. Not only is it cheaper, it might even taste more delicious!

2. Use your primary bank's ATM to withdraw money

Just like in the Philippines, South Korea charges for additional fees if you withdraw money from another bank. The withdrawal charge of Php10 to Php15 might seem low, but it can add up to a sizeable amount if you do it often. Better yet, just do online banking instead.

 

PHOTO BY

Courtesy of iQiyi PH

 

3. Turn off notifications from online shopping apps

 Big sales, 50% discounts, and free shipping can be extremely tempting, so for your sake just dismiss them.

4. Only buy what you need

 To add to her savings, Young-won stopped herself from purchasing new curtains even if the design she has now is a little outdated. Only buy what you need!

 

PHOTO BY

Courtesy of iQiyi PH

 

5. Join a community aligned with your financial goals

 Ja-sung says it's better to have like-minded companions with you as you journey toward saving up for a home. Try Home Buddies (but resist budol!) or Tipid Living on Facebook for practical tips on saving.

6. Look out for freebies

 In the drama, Young-won decided to take the free kimchi that her interviewee was offering. That will save her a lot on meals!

 

PHOTO BY

Courtesy of iQiyi PH

ADVERTISEMENT - CONTINUE READING BELOW

 

7. Learn to say no

 In the drama, Young-won's colleagues insisted that she treat them for snacks or coffee as the new hire. Ja-sung kept appearing on her phone screen to toughen her up and remind her not to be a pushover.

In real life, learn how to say no especially from friends and relatives who ask for utang. Remember your goals!

8. Enlist a buddy who will help you save.

 Of course, in the K-drama world, you get a cutie convenience store buddy who's willing to split 1+1 deals with you. In real life, you can settle for your BFF or hubby, and you can motivate each other to grow your money!

 

PHOTO BY

Courtesy of iQiyi PH

 

9. Use items like toothpaste or skincare to the very last drop.

 In the drama, Young-won used just the right amount of hand cream and skincare so she can use it for longer. In real life, make sure to finish off these items before buying a new one — and take advantage of free samples when you shop, too!

ADVERTISEMENT - CONTINUE READING BELOW

10. Create a 'per day' spend calendar.

 This is one of the super frugal methods that Ja-sung suggested. In the drama, Young-won dropped a KRW10,000 (around Php432) bill per day in the calendar that she made to make sure she will only spend that amount.

 

PHOTO BY

Courtesy of iQiyi PH

 

Of course, you can adjust the amount you want to spend in a day, but keep in mind to factor in your savings and expenses as well. Just remember Ja-sung's mantra: "Don't be indebted to tomorrow's me."

Catch Monthly Magazine Home on the iQiyi app where you can watch K-dramas for free. Click here for more K-drama suggestions.

Trending in Summit Network