Teach Kids To Give Non-Financial Gifts Says This Money Expert; Value Presence Over Presents

Here's why this financial expert says gifts for kids don't have to be about the money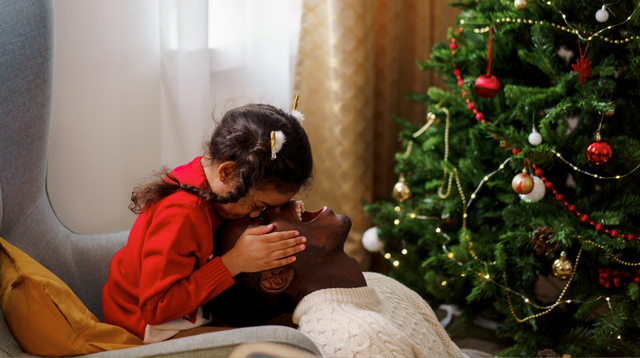 The season for gift-giving is almost here!

It's ironic that as the expert for personal finance of Smart Parenting Board of Experts, my maiden article is about non-financial gift giving. This is to emphasize that value is not merely measured through monetary or material things. There are things that have far greater value than money.

Here are 7 non-financial gift ideas that you can teach your kids to give away this holiday season.

7 gifts ideas for kids to give that don't cost anything

1. Arts and crafts

One way for kids to show their creativity is through arts and crafts. Handmade products are highly personalized and shows more endearment rather than just buying off the shelf.

They can create personalized cards, make scrap book out of recycled materials, fold origami among others.

Here's a tip: DIY together as a way to bond!

2. Errands

One of the challenges of being a parent is teaching kids obligations and responsibilities. To practice this, they could gift you or someone else an errand "coupon" that will bind them to do you a favor or a chore - beyond their regular duties, no questions asked.

Sample errand coupons would be doing household chores, walking the dog, caring for a younger sibling etc.

RELATED: Don't Wait Until Your Child Is 'Ready' Before Teaching Her Chores

3. Gadget time-out

Kids nowadays are digital natives. The phone, tablet, game stations and computers are almost a part of their appendages. Studies after studies have shown that these gadgets lead to higher propensity for mental and emotional disorders.

'One's presence is already a gift. Teach kids how to be closer to family members by visiting them. –Vince Rapisura

You could help your kids create coupons or stubs that they can give as gift to a family member. If your child already uses technology, a gadget time-out coupon can go both ways: the giver and receiver must follow the amount of time stated in the coupon and they can enjoy being disconnected together.

However, I deem this appropriate since the foundation of strong financial behavior is inculcating proper money mindset as early as possible.

4. Letters

Honestly, I get sentimental when I read old letters written by loved ones. My heart melts every time I read these again, especially if they are from kids!

ADVERTISEMENT - CONTINUE READING BELOW

Schools typically teach kids how to write letters. Coach your child how to express words of affirmation, gratitude or simply asking how people are. This is also a good way for them to practice their handwriting skills as well as grammar.

5. Visit to family members

One's presence is already a gift. You are giving your time and energy. Teach kids how to be closer to family members by visiting them.

I can already hear grandparents getting excited if their grandchildren are going to visit them. Teach your children to be really present during visits - teach them how to listen and prepare them to tell stories about themselves.

6. Talent showcase

Another valuable resource that we have are our talents. It takes time and effort to lend your talent to someone.
For kids, you can have them sing, dance, act etc. in front of family members during the holidays. You can also record these and send as video greetings gift to family members who are not home.

This will surely be a hit!

RELATED: The Amazing Benefits Your Kids Get Just by Eating Together as a Family

7. Hugs and kisses

I can never get enough when my nephews and nieces smother me with hugs and kisses. So why not ask this as a gift, while they still like to give it and don't feel awkward?

Of course, you have to orient your kids to only give hugs and kisses to family members and not strangers.

RELATED: 'Do Not Force Kids To Hug Or Kiss Relatives': Experts Share How To Protect Your Child From Sexual Abuse

Spirit of giving

Non-financial gifts are a good way to teach your children to realize that there are a lot of ways to give gifts aside from material things. The spirit of giving is our sincerity and expression of affection to our loved ones.

Happy Holidays!

 

Vince Rapisura is a member of the Smart Parenting Board of Experts. Sir Vince, as he is most commonly known, has been teaching microfinance and social entrepreneurship at the Ateneo de Manila University for the past 15 years. He established SEDPI, a social enterprise that provides financial literacy trainings to low-income OFWs in 15 countries worldwide. His tagline is "Ang pagyaman, napag-aaralan!"

ADVERTISEMENT - CONTINUE READING BELOW

Visit smartparenting.com.ph to read more of Vince Rapisura's financial literacy lessons for parents and kids.

Trending in Summit Network