If You're a Parent, You Have Debt. How to Pay It Off and Actually Save Money

Here is a practical guide to help you take control of your debt and get out of the trap.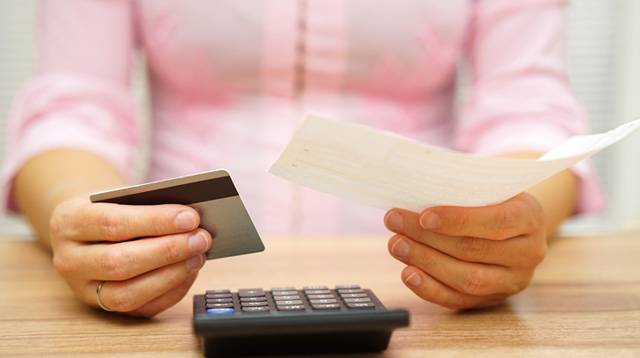 Debt is a fact of life for many parents today. At one time or another, if not for most of the years we are raising our kids, we will find ourselves in debt.

If you are paying tuition fees in installment, that's one debt. If you availed of payment terms for home appliances, that's also debt. If someone fell ill and there was an unplanned hospital admission, the debt will likely follow. Then there are obvious ones like borrowing to own a car or a home.

Some debts are easier to take on because you feel confident about paying it back soon. Others require a great deal of thought as you will be committing to amortization payments for many years.

Did you know there's actually such a thing as good debt? It's been said that "it takes money to make money," and people who agree with this have taken on debt so they can acquire an asset they feel will grow in value over time (an example: a house).

Or they invest in business thinking it will assure them income for many years, so much so that it will pay off their initial investment (the debt they took on plus interest), and they can just sit back and enjoy cash to flow into their wallets.

While there are no guarantees in life — the real estate market may crash, and your house will lose value, or the business will not succeed — the intentions one had entering into these borrowings make them illustrations of what a good debt is.

ADVERTISEMENT - CONTINUE READING BELOW

What other parents are reading

Then there's bad debt, or when you borrow to buy an asset that can only lose value over time. This covers clothing, personal accessories, electronic gadgets, even cars, which are known to depreciate in value quickly. One of the worst forms of bad debt is credit card debt for two reasons.

First, the interest rates charged are significantly higher than rates charged for say, a housing loan. Most credit cards today charge a 3.5% interest per month when you don't pay in full, and this rate actually translates to a 42% annual rate!

Meanwhile, you can get a home loan for interest rates as low as 4.99% yearly! Second, the payment terms for a credit card loan are arranged to maximize costs for the consumer.

When you don't pay your balance in full, your credit card company assigns a hierarchy of payments and computes interest on your average daily balance that may include your past and recent purchases. Make sure you read the fine print of your card's terms and conditions to verify.

What other parents are reading

So, now that you know good debt and bad debt is there a gray area? Actually, yes there is. For example, it's okay to own a credit card and use it to pay for your basic expenses. If you enjoy waived annual fee and always pay your balance in full, you are enjoying interest-free credit for 45 to 60 days.

What's not okay is to pay only the minimum amount due and keep carrying a balance into the following month. That's one debt trap you will not be able to escape painlessly.

Below, we offer some suggestions so you can stay one step ahead of the good debt versus bad debt scenario and help you remain on the left side of the debt equation.

CONTINUE READING BELOW

Recommended Videos

7 ways to become free of debt

#1 Purge your house

Go over your house and take a hard look at the items you no longer need or never used. If you're enterprising, you may be able to sell these items online or by hosting a weekend garage sale. But more important than making a buck on these items is realizing what you really need in life and making sure you avoid the same purchasing mistakes in 2019. It should open your eyes and give you several real-life examples of bad debt.

#2 Decide what you can live without

Step #1 should have made you realize the things you had and could let go, and that's a good starting point to begin a list of other things you could live without. How many monthly subscriptions do you pay for? These would include mobile data, calls and SMS, media services such as Spotify and Netflix, Cloud storage with Apple or Google, and eBook access such as Kindle Unlimited. All these add up and eat into what could have been your savings.

Recurring fixed expenses can be tough on anyone's budget and is one of the top reasons people fall into debt.

#3 Set a credit limit for yourself

I once spoke to a person who was drowning in credit card debt and asked her how much she was spending each month. I was shocked to hear that her understanding was she could spend an amount equivalent to her salary plus her credit card limit. That's a big NO.

Start a budget to track your income and spending, and after three months, you would be able to see a trend. From there, assign yourself a credit limit or an amount you can spend each month for necessities and some personal rewards, only after you save away some money of course.

ADVERTISEMENT - CONTINUE READING BELOW

#4 Haggle away

Never take prices and costs at face value. You would be surprised with the concessions you can get away with when you negotiate. Always challenge fees (ask for credit card annual fee waivers and cut the card if they say no), or push for more discounts (if you can afford to pay in cash, some stores are willing to give you a more significant discount). If possible, establish relationships with vendors, so you get not only their best price but also their best products.

#5 Buy only on sale

I know a couple who has planned their shopping year round. They buy holiday decorations in January because that's when they are on deep discount. They purchase clothes in July when most stores go on sale to clear out their inventory mid-year. They book vacations during off-peak seasons to get the best deals in airlines, hotels and tourist attractions.

#6 Understand interest charges

Earlier, I mentioned the 3.5% monthly add-on rate for credit card debt.  Sadly, many consumers assume this is the annual rate and do not realize they are really paying a 42% interest rate yearly. Before you take on any debt, study the terms and conditions, and do not be afraid to ask questions.  What happens if you miss a payment or two? If you received a bonus, can you pay off a loan sooner? 

You may also want to compute for the total amount of your payments over the life of the loan. If you discover that your Php250,000 car loan will require you to shell out a total of Php600,000 in payments over five years, it may make you stop and reconsider.

ADVERTISEMENT - CONTINUE READING BELOW

What other parents are reading

#7 Use cash advance as a last resort (but better never)

If you need access to cash urgently, your last resort should be your credit card. You will be hit with fees and interest charges from the minute the money was dispensed by the ATM or the bank teller. I once made the mistake of paying my checking account with my credit card instead of the other way around, and my bank considered that a cash advance. I returned the cash within two minutes but was charged a Php750 processing fee! Just imagine if there will be interest rates on top of that computed daily until you can pay it back.

The start of a new year is a favorite time to make resolutions as people are in the right frame of mind to resolve to do better. Make sure your list includes being smarter about money.  Control your spending, drive your savings and take charge of your financial future.

Aneth Ng-Lim began her career as a writer and happily returns to her journalism roots after working as a communications specialist in the government and the private sectors. While working for a bank as a consumer education head, she honed personal finance skills and increased her money smarts. A woman empowerment champion, she is a proud mom to two teenage daughters.

What other parents are reading

Celebrate your pregnancy milestones!


Enter your details below and receive weekly email guides on your baby's weight and height in cute illustration of Filipino fruits. PLUS get helpful tips from experts, freebies and more!

You're almost there! Check your inbox.


We sent a verification email. Can't find it? Check your spam, junk, and promotions folder.
Trending in Summit Network