Nagpapa-Aral Ng Anak Habang Nag-Aalaga Ng Magulang: Money Hacks Para Sa Sandwich Generation

A financial expert shares four practical steps to take if you are part of the sandwich generation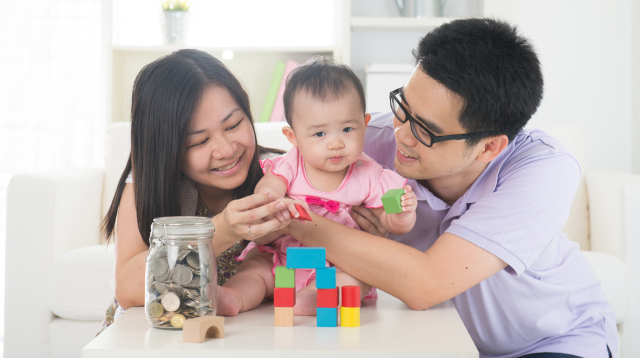 In Filipino culture, it's common to find individuals providing financial and emotional support to both their aging parents and their children. This phenomenon, known as the sandwich generation, is further complicated by increasing life expectancy and the rising cost of living in the Philippines. For those caught in this delicate balancing act, effective money management is crucial.

Challenges faced by the sandwich generation

A key aspect of financial planning in this situation is to ensure the well-being of all family members while maintaining personal financial stability. This involves preparing for unexpected financial emergencies that could affect both parents (e.g., medical expenses) and children, as well as balancing the demands of the present while planning for the future, such as retirement and children's education.

As a member of the sandwich generation, you'll face various financial responsibilities, such as covering elderly parents' living and healthcare costs, providing for children's basic needs and education, and balancing personal financial goals and obligations. Emotional and time pressures are also common, like managing stress from multiple caregiving roles, finding quality time for self and relationships, and coping with emotional demands from family members.

Moreover, balancing career and personal life can be challenging, as you may need to maintain job performance amid family responsibilities, deal with limited opportunities for career advancement, and juggle work hours, caregiving, and household tasks. Planning for your own retirement is equally important, as you'll need to build a sufficient nest egg, anticipate potential long-term care needs, and ensure financial stability in your post-retirement years.

ADVERTISEMENT - CONTINUE READING BELOW

To navigate these challenges, start by assessing your current financial situation, determining your monthly income and expenses, and identifying short-term and long-term financial goals. Evaluate your savings and investments, and ensure you have adequate insurance coverage for yourself, your children, and your parents.

Money management hacks for sandwich generation

1. Remember: 5-15-20-60.

Effective money management strategies for the sandwich generation include creating a budget, following the 5-15-20-60 budgeting rule where one allocates maximum of 5% of monthly income for insurance premium; allocate minimum of 15% and 20% for savings and investments respectively; and keep expenses to a maximum of 60% of monthly income. Set spending limits for each category and regularly track and adjust your budget.

2. Building an emergency fund is also essential.

Aim to save a nine months' worth of expenses and keep funds accessible but separate from your main accounts. Regularly contribute to grow your emergency fund. Make it automatic, to avoid temptation and stress in decision making. Setup an automatic transfer from your main bank account to your emergency savings account every month.

RELATED: Need Help In Achieving Your Ipon Goals? Parents Recommend Investing In These Tools (One Is Free)

3. Manage your debt.

Manage your debt effectively by using loans for productive purposes only; creating a debt repayment plan if you are already in debt, and avoiding unnecessary new debt. Save for retirement by utilizing available pension plans like SSS, GSIS, and Pag-IBIG, investing in rental properties, coop and rural bank time deposits, and contributing to the Personal Equity and Retirement Account (PERA).

RELATED: Baon Sa Utang? Follow And Learn From These 5 Pinoy Money Experts

4. Look up scholarships for the kids and health insurance for seniors.

Fund your children's education by opening a separate savings account, researching scholarships and financial aid, and considering cost-effective schooling options. Address your elderly parents' expenses by assessing their healthcare and insurance coverage, exploring government programs like PhilHealth and Senior Citizen benefits, and discussing shared financial responsibilities with your siblings.

Seek resources for legal and healthcare advice, consulting lawyers for estate planning, and coordinating with healthcare professionals. Access community-based resources and services that can help your family.

RELATED: Los Baños Student Receives Full Scholarships To Harvard, Princeton, Yale, Stanford

Take care of yourself and your loved ones

Lastly, don't forget the importance of communication within the family. Openly discuss financial expectations and responsibilities, collaborate on financial decisions and plans, and encourage financial literacy among family members. 

As you care for yourself and your loved ones, remember that taking control of your financial situation is not only about money but also about providing a better quality of life for your family.

Trending in Summit Network