How to Finally Have Money in the Bank: 3 Best Tips From People Who Have Made Millions

These millionaires have pieces of advice we can use in our daily life and maybe even build a retirement fund.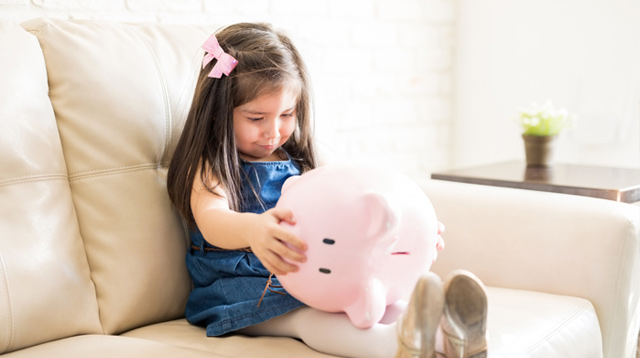 We promise no complex computations or economic jargons here. The advice of these multi-millionaires who secured their financial future have easy-to-understand lessons that will be rewarding in the long run. But, remember, while you will be able to follow what they are saying, embracing it with discipline is where most people have a problem. Willpower and open-mindedness are crucial when you're doing a money makoever.

How to finish rich? Save money, says David Bach

Before he founded his "Finish Rich" empire, David Bach worked for investment firm Morgan Stanley. In 1998, he published his first book Smart Women Finish Rich and launched a new career as a financial author, motivational speaker, television personality, and entrepreneur.

Bach has given much headline-worthy advice like "giving up the coffee can make you rich," "don't spend a fortune on an engagement ring," "buy — don't rent a home," and many more. But after 12 best-selling books, he told CNBC.com the "one, proven, easy way to get rich" is simply to save money.

For Bach, getting rich starts with paying yourself first. He explains that whenever you earn money, the first person you pay is you. If you want to retire rich, you should save 15 to 20 percent of your income before taxes in a tax-advantaged retirement account. If you want to be rich enough to retire early, jack up your contributions to 20% or more. With an estimated net worth of $12 million, Bach shared he and his wife strive to set aside 20% of their gross income each year.

ADVERTISEMENT - CONTINUE READING BELOW

What other parents are reading

Now, how do you end up poor? Bach writes in one of his books The Automatic Millionaire: "Think about paying yourself first but don't actually do it. Spend everything you make each month and save nothing. Keep telling yourself, 'Someday …"

To end up broke, Bach warns, "Spend more than you make. Borrow money on credit cards and carry debt you can't pay off."

Suze Orman dares you to be honest: can I afford it?

After working for financial giants Merrill Lynch and Prudential-Bach Securities, Orman set up the Suze Orman Financial Group and began to establish herself as a financial advisor. From books to television to conferences, she has dispensed millions of advice to consumers on how to manage their money.  

Orman is no stranger to financial loss. After finishing college, she was working as a waitress when she borrowed US$52,000 (around Php2.75 million) with plans to open a restaurant. She invested in trading options, hoping to make her money grow first, but promptly lost it all. Later she learned that her broker put her money in an investment that was not suitable for her — it was high reward but also high risk, and more fit for high net worth individuals.

What other parents are reading

It is probably this devastating loss that lends fire to Orman's speeches and writings when it comes to managing money. Her no-nonsense approach has endeared her to a growing audience who go to her for advice on anything, from how to invest inheritance money to separating finances after a divorce. And it looks like she walks the talk and has learned her money lesson because her estimated net worth is between US$10 to US$30 million.

CONTINUE READING BELOW

Recommended Videos

In an interview with CNBC's Make It, Orman said the no. 1 thing she wishes people would stop doing with their money is letting it define them.

"Your money, your clothes, your cars, the homes you live in, the schools you send your kids to, the little backpacks you put on their backs, so everybody thinks they're so adorable — none of those things will define you," Orman says.

"As long as you spend money so that everybody thinks that you have money, so you look the part, but you're not really — you're just a financial liar." — Suze Orman

The next time you feel tempted to spend money to portray yourself a certain way, ask yourself first and be honest: can I afford it? If the answer is no, give it up. You would save yourself the heartache and possibly getting trapped in debt.

And even if the answer is yes, think twice whether the people you want to impress are worth it. The truth is if they need flash and bling to stay in your life, they are probably not the kind of people you want to be with for the long-term.

What other parents are reading

Dave Ramsey challenges you to get out of debt

There's nothing like getting yelled at to make you sit up and pay attention. In his long-running radio show, Dave Ramsey is known for raising his voice to get his message across to some 13 million weekly listeners from over 600 radio stations around the United States.

Ramsey is also a best-selling author, and one of the battle cries that made him famous is this: "get out of debt!" Again, like Orman, this may be personal as Ramsey once found himself drowning in so much debt he had to file for bankruptcy. 

ADVERTISEMENT - CONTINUE READING BELOW

After completing a finance degree in college, Ramsey started his own real estate business and was doing well until the market collapsed. He was left with a mountain of debt that he couldn't pay back, forcing him to declare bankruptcy, and it took him a long time to get his life back on track.

"It has not been easy, building wealth never is, but it is better than the alternative." — Dave Ramsey

Now with an estimated net worth of US$55 million, he's clearly figured out what went wrong and made sure it won't happen to him again. In an interview with the Christian Broadcasting Network, Ramsey recalls the dark days when he and his wife struggled with debt. "After sitting around whining and crying for a little while, we finally decided we were going to do what it took to turn it around and make some lemonade out of our lemons."

Ramsey continually tells his audience to keep moving forward. "Everybody falls, everybody. I have met …people…who are empire builders. But every one of them is a failure. They just didn't quit. So, now people call them a success. They just made a bigger mess than someone else. These people kept falling down; they kept making ridiculous mistakes, crazy mistakes, but just never made them again. Just don't make the same mistake twice, and don't quit whatever you are doing. Everybody over the age of 12 has made financial mistakes."

The pieces of advice above may seem as simple as 1, 2, 3, but there's nothing easy about making a money makeover when you are set in your ways. But if you want to have financial peace, enjoy financial freedom and look forward to a bright money future, start living below your means, pay off debt and save as much as 20% of your income. Hope to see you on the other side where the grass is definitely greener!

ADVERTISEMENT - CONTINUE READING BELOW

What other parents are reading

Celebrate your pregnancy milestones!


Enter your details below and receive weekly email guides on your baby's weight and height in cute illustration of Filipino fruits. PLUS get helpful tips from experts, freebies and more!

You're almost there! Check your inbox.


We sent a verification email. Can't find it? Check your spam, junk, and promotions folder.
Trending in Summit Network