3 Single Moms Share Secrets of Managing a One-Income Household

You can be a self-made momma when you change your financial mindset.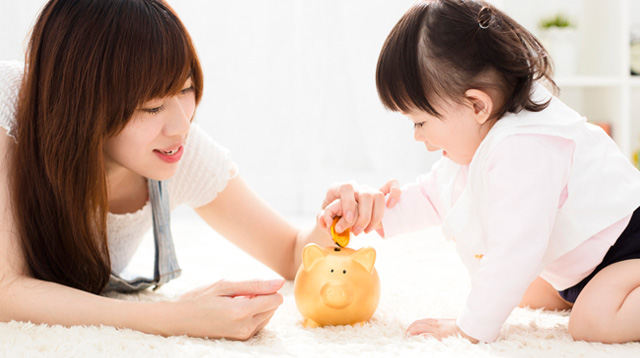 They say being a mom is one of the toughest jobs in the world, especially since the cost of raising a child does not come cheap. So just imagine having to do all these as a single mom — you have to work harder and be more money-savvy because your child's future depends on you alone.

But just because you're a single mom doesn't mean you have to live from paycheck to paycheck. Yes, it is doubly hard because you're the sole earner for your family but it only means that you have to be smarter when it comes to your finances. No matter your story, you can be a self-made, thriving, and affluent solo mom should you wish to be one.

SmartParenting.com.ph spoke to three single moms to ask what they've learned about handling money as a solo parent. Here's what they said.

What other parents are reading

The three moms

Charmaine Bondoc, 39, is mom to Gabee, 7, who studies in a private school. She's a Managing Partner for Sweet Solutions by Wax Lab Co., a company that owns and operates a beauty lounge and manufacturers and distributes hand-made organic beauty products. Since she's a business owner, her income varies between Php50,000 to Php200,000 a month.
Monthly budget: Php20,000

Anne Aquino, 31, is a business development executive who is mom to Andy, 6 a first grader in a private school in Rizal. As a corporate employee, she earns around Php700,000 annually.
Monthly budget: Php45,00

Marge*, 35 is a business owner. "I've duly registered my writing services to make It into a legitimate business," she explains. Her daughter, Maria*, 5, is a Kinder student at a private school.

Marge's income varies depending on the demand for her services. "On a good month, my monthly salary would reach the six figures, but on the lower spectrum. That's around Php100,000 if I'm lucky," she shares.
Monthly budget: Php60,000 

ADVERTISEMENT - CONTINUE READING BELOW

What other parents are reading

Money strategies for single moms

Set goals

Since Marge's income varies, she's learned to set daily, weekly, monthly, and annual quotas to fuel her long term and short term goals. "The daily quota, in particular, helps me assess if an [writing] assignment is worth it. I need to at least earn Php5,000 every day to make it to all my other quotas," she shares. "This pushes me to keep on working."

For Anne, having a vacation fund is something that inspires her to save. "I look forward to planning these trips because I can really bond with my son," she says. "It helps me manage my money because I know there is always this 'something' that I am saving for and it stops me from buying things we really don't need."

What other parents are reading

Have an emergency fund

Emergency funds are something every person should work on having and single moms are no exception. Marge sets aside a "hefty amount" of around Php30,000 for their emergency and tuition fee fund. The money is stored in a different passbook account that she hasn't touched since she opened it.

Charmaine admits that she never really learned to save until she became a parent but one thing she's learned is that one should work on saving money first before using the rest of her budget for expenses. "That way, you have reserved money for the rainy days already," she says.

Anne's emergency fund comes in the form of setting aside money for her son Andy's tuition fees the following school year. "I make sure to keep Php8,000 every month for this. It's so I have a 1-year "buffer" for school fees," she shares.

CONTINUE READING BELOW

Recommended Videos

What other parents are reading

Work within a "foreseeable" budget

All of the moms share that they are very strict when it comes to budgeting. "Single moms can't afford, quite literally, to experience petsa de peligro because they have might have no one to turn to should they come off short on expenses," Marge shares.

Since she's the sole earner for their family, Charmaine makes sure that her expenses and necessities are covered by a monthly budget and tries her best not to go over it. If it's really necessary to go over budget, she sets a ceiling of Php5,000 so it's still manageable.

Invest in life insurance

Unsurprisingly, all three moms are covered by life insurance. Charmaine even considers it her biggest investment to date. "I just want my daughter to be secured. In case something happens to me, she'll be okay."

Anne adds that as soon as she's done paying for her first life insurance, she'll get another plan. "I don't want to leave my son empty-handed. Besides, it's a really good investment since it can help pay for his college education twelve years from now."

What other parents are reading

Don't forget to treat yourself.

Because there is pressure in being the sole provider, it's easy for single moms to forget about themselves. But even if things are hard, you can still indulge in the things that you love once in a while.

"I recently bought a beautiful, branded wallet, after many years of settling for so-so wallets that I wear out eventually," Marge shares. "Instead of feeling buyer's remorse over it, it made me feel like I was attracting more money and felt wealthier in the process!"

ADVERTISEMENT - CONTINUE READING BELOW

Get rid of the "kawawa naman siya" mindset

Some solo moms fall into the trap of overspending on their kids because they think that they have to compensate for being a single parent. Other times, it's because they think their children are "kawawa" and are missing out on life.

"Single moms are notorious for 'projecting' their feelings on their kids," Marge admits. "Sometimes I think my daughter will be 'kawawa' if she doesn't go to a certain party or have something that she sees in other classmates. But kids really don't feel these things — it's not an emotion they know unless you tell them so."

What other parents are reading

Choose your "splurges" wisely

Charmaine says that when it comes to splurges, she asks herself this question first: "Is it something that I really need?" It's hard not to be tempted by beautiful stuff, but at the end of the day, these are things that you can probably live without.

If you're having trouble figuring out if it's worth the splurge, Marge shares another really good question to ask yourself: "'Did I get to live without this yesterday?' It's shielded me from a ton of unnecessary expenses, mostly clothes or jewelry, or another bag, LOL!"

For Anne, choosing to splurge on a car — even if it meant shelling out a huge sum every month for amortization — was worth it because it was the first thing she bought for herself and it's something that has made her family's life easier.

ADVERTISEMENT - CONTINUE READING BELOW

What other parents are reading

Teach your children the value of money, too

It's hard for single moms to say 'no' to their child when they ask for things, but what works for the moms is bargain and compromise.

"Andy loves going on short holiday vacations so when he asks me to buy a new toy, I ask him first if he really wants it then explain that it will take money away from our vacation fund," Anne shares. "It works like a charm every time."

"At her age, Maria understands that all activities cost money and it depends on what she's willing to trade off to get what she wants. Like she knows she's allowed to purchase one book a week within a certain budget, and only one small toy a month," Marge shares.

"I always explain to Gabbee that if she wants something, she has to work for it. It doesn't mean that she has to have something in return for finishing a chore or doing her homework or getting good grades, but it's more of teaching her that in life, things aren't free all the time," Charmaine explains. "I want her to know that it's more satisfying if you acquire something you've worked hard for. You tend to value it more."

Being a single mom is challenging, but it doesn't mean your whole life will be hard just because you're going through the motions alone. No matter your story, you can be a self-made, thriving, and affluent solo mom should you wish to be one.

ADVERTISEMENT - CONTINUE READING BELOW

*Names have been changed upon request.

What other parents are reading

Celebrate your pregnancy milestones!


Enter your details below and receive weekly email guides on your baby's weight and height in cute illustration of Filipino fruits. PLUS get helpful tips from experts, freebies and more!

You're almost there! Check your inbox.


We sent a verification email. Can't find it? Check your spam, junk, and promotions folder.
Trending in Summit Network