When To Click 'Yes' Or 'No' For Travel Insurance

Just like any financial product, travel insurance comes with many terms and instructions.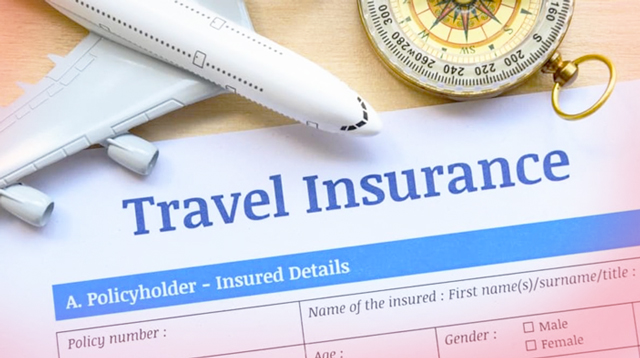 We are barely in the second month of 2020, and the world is grappling with a global health emergency: the 2019-nCoV. Airlines are now canceling flights to China, and people are not keen exactly to book vacations anywhere.

What if, however, you have no choice and you NEED to travel? It could be work or a trip you already booked for your family months ago (tempted by the Piso fare). During times like this, when you never know where and when a dangerous virus might strike, travel insurance can be vital and even save you money — as long as you read the fine print.

Most of the time, the choice to buy a travel insurance is yours to make. But several countries insist tourists purchase travel insurance and show proof along with their visa application.

What other parents are reading

When to click 'yes' or 'no' for travel insurance 

Required or not, consider these tips when shopping for travel insurance from financial planner Melvin Esteban, who counsels high net worth individuals (meaning the very wealthy) on what to do with their money.

Know the travel insurance you are buying

Just like any financial product, travel insurance comes with many terms and instructions. "It's important that you know what you are paying for," explains Esteban.

When you buy travel insurance, you are insuring yourself against specific risks such as lost luggage or canceled flight. When you are covered for lost luggage, and you discover your bags missing at the airport of your destination, you can be reimbursed for emergency clothing purchases.

ADVERTISEMENT - CONTINUE READING BELOW

With canceled flight, you may be entitled to ticket reimbursement or hotel stay. "Consider the risks that are important to you, and those are the ones that you should pay for," Esteban clarifies.

What other parents are reading

The destination matters

For local trips, Esteban does not buy travel insurance saying that in the event of lost luggage or canceled flight, "the consequence is very small because I travel light when it's just around the Philippines, so I carry less luggage.

"If a flight gets canceled, the next one is likely just one or two hours later. Or I can go home and wait for the next scheduled flight."

Esteban is more likely to pay for it when traveling abroad. "I make sure I am covered for loss of essential documents, lost luggage, and delayed flight or cancellation. When you're overseas, everything is foreign and most likely inconvenient, especially if there is a language barrier.

"I also consider where I am going abroad, like if the destination is an exotic place or the road less traveled. When the place is unfamiliar or there are many unknowns, investing in travel insurance is a must," says Melvin.

Going on a business trip? Ask for it and hazard pay too

As CEO of WeLead, Esteban finds himself often traveling to meet with clients as well as to train other finance professionals. When it's a business trip, Esteban insists on travel insurance, regardless of the destination.

"If your work is taking you away from your comfort zone, which is usually the office or company headquarters, it's only fair that you are compensated for it. Depending on your employer, there could be something on top of your pay, maybe hazard pay if you are exposed to certain risks like you will be facing workers on strike, and definitely travel insurance."

CONTINUE READING BELOW

Recommended Videos

If you are combining work and leisure, consider extending your employer-paid insurance on the days you are on personal leave and pay for it out of your own pocket. "Never hurts to be ready for the unexpected, especially if your plans for your extension days include bungee jumping or joining a safari," justifies Esteban.

Read the fine print, always

"I always advise my clients to read the fine print in any financial document," reminds Esteban.

He shares the sad experience of a client whose handbag was stolen at the airport while she was checking in. The insurance company did not honor the claim and argued that she was covered for lost checked-in luggage, and that excludes bags that she is carrying on her person. They also argued her travel had not begun since she did not board the plane yet. In short, the coverage was yet to start.

"If you ask me, she was already at the airport so her travel plans have started. She was in the process of checking-in, so who's to say she did not plan to check in the handbag?" defends Esteban.When does travel really start and end? To avoid these problems, read the fine print and ask questions if you have any before buying.

Forget about the price tag

When buying travel insurance, Esteban says the last thing you should look at is the price. "Instead, look at what you need. If you want to make sure you have a place to stay in case of delayed flights, missed flights, or any perils (like loss of passport or documents), shop for that and read what they are offering. Will they insist you stay only in partner hotels? Or you get a budget, and you need to look for a hotel that fits the budget?"

ADVERTISEMENT - CONTINUE READING BELOW

Esteban also recommends looking at other freebies, like the assistance your travel insurance provider can give. "It's not just the monetary reimbursement but just as importantly, how you can process the payment. Do you have to call a concierge service and pay for an overseas call, or do they have point persons on the ground that can help you?"

Convenience is priceless

In shopping for travel insurance, Esteban assigns extra points for a travel insurance provider that can make your life more convenient. "I'm not talking about convenience in buying one, but convenience when making a claim," says Esteban.

If you buy airline tickets online, most offer travel insurance right before you check out. That's convenient for you because you don't have to shop elsewhere for it, but how do you know that's the insurance you need? Or are you just paying extra for something that will not be useful down the road?

You could also get travel insurance for free if you pay for your ticket with a credit card that offers complimentary coverage, but again read the fine print as it may not be as comprehensive as you would like.

"Personally, I prefer to buy from an insurance agent or insurance company because I know who to run to in case I need to make a claim," shares Esteban.

What travel insurance to buy and not to buy

Be careful of products that give you a false sense of security, says Esteban. As an example, he pointed out that travel accident insurance is not a good way to spend your money because of the conditions usually attached to this product to make a successful claim. Instead, put the money towards life insurance that will secure you whether you are traveling or not.

ADVERTISEMENT - CONTINUE READING BELOW

Some families try to save by buying travel insurance only for adult passengers. Esteban is against this and recommends buying for the whole family. "You'll find that the incremental difference for children is negligible, so do not scrimp on this one."

Esteban cited the example of traveling to a country like the United States. "Here, medical costs are high and you can never be sure who in your family may need assistance, so having travel insurance will help."

If you have choices, Esteban says to go for insurance that protects you in more scenarios. "Because that's what insurance essentially is about, covering you for potential risks. The more risky scenarios you are protected from, the better."

What other parents are reading

Celebrate your pregnancy milestones!


Enter your details below and receive weekly email guides on your baby's weight and height in cute illustration of Filipino fruits. PLUS get helpful tips from experts, freebies and more!

You're almost there! Check your inbox.


We sent a verification email. Can't find it? Check your spam, junk, and promotions folder.

Trending in Summit Network