The Difference Between Visa, MasterCard and How to Choose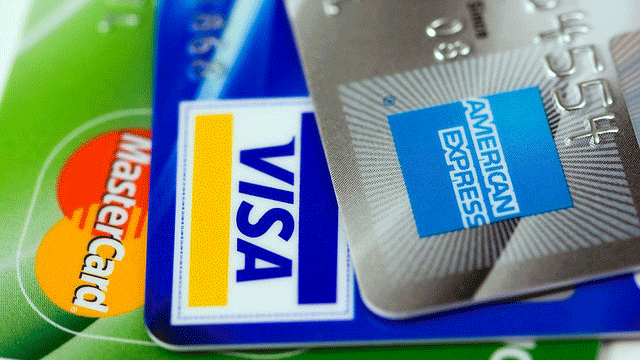 Every time you apply for a credit card (or offered one), have you ever taken a second to think whether you're getting Visa or Mastercard? Do you even know exactly what they are, as well as how they work? If not, here's a simple primer to help you see the differences and similarities between the two, as well as a few tidbits about credit card companies in general.

What exactly are Visa and Mastercard?

Visa Inc. and Mastercard are two of the most prolific credit card companies in the world, which means that yes, there are others out there that are not available or popular in the Philippines, such as Discover and Wells Fargo, among others. These companies go through banks which issue their branded cards, and they earn by processing payments.

Investopedia explains it best: "If, for example, you use Visa to pay $100 (approx. Php5,200) for a bag of groceries, the store from which you made the purchase receives $98 (approx. Php5,100) from Visa, while the remaining $2 (approx. Php100) goes to the credit card issuer and to Visa." This means that a credit card company can easily earn billions, considering how many people swipe their plastic on a daily basis. 

What other parents are reading

Visa vs. Mastercard: What's the difference?

Visa

Visa calls itself a "global payments technology company," and can process payments on several platforms. According to their Philippine website, their payment tech includes:

Chip cards –These are cards with chips for more secure transactions.
mPOS – A mobile point-of-sale (mPOS) can be any wireless device that function as a cash register and do transactions.
Visa Contactless – This technology allows you to simply tap your card on a terminal to pay. Terminals are currently available in SM-owned and -affiliated stores, such as Sfera, Ace Hardware, Baby Company, Bata, Crate&Barrel, Crocs, Forever21, Kultura, Miniso, and others.
Verified by Visa – Visa Inc. offers improved tech to block fraud and other security breaches, especially for online purcheses.
Visa Direct – An option for easier money transfers
Contactless for Issuers – Contactless payment tech for businesses.

ADVERTISEMENT - CONTINUE READING BELOW

Visa credit card types

Visa card types include Classic, Gold, Platinum, Signature, and Infinite. While these cards differ with regard to requirements, credit limits, and perks, you get the same kind of security and reliability wherever you are in the world.

Visa credit card perks

Visa card holders can experience a slew of perks, depending on the card that they have. These include discounts in restaurants, hotels, cinemas, airlines, and many more.

What other parents are reading

Mastercard

Mastercard's Philippine website notes that it's a "technology company" that focuses on "keeping your payments safe and secure so you can focus on more important things." Tech and services include:

Chip cards – Similar to Visa, Mastercard also provides EMV cards for added security every time you transact.
Liability Protection – "The financial institution that issued your Mastercard won't hold you responsible for unauthorized transactions." This covers you for any bogus transactions made using your card, provided that you take necessary steps in reporting suspicious activity or card loss.
e-Commerce Protection – If you like buying stuff online, then you'll get the peace of mind knowing you get a two-step authorization via SecureCode in the form of a one-time-password sent to your mobile phone.
Transaction alerts – Receive an SMS every time you use your credit card. This helps alert you for any fraudulent activity.

Mastercard also offers several of its card iterations other premium global services.

Mastercard credit card types

Mastercard offers the following credit cards: Standard, Gold, Titanium, Platinum, World, and World Elite.

Mastercard perks

Remember Mastercard's very popular "Priceless" ad series? The campaign has stuck through the years, and it continues to highlight perks that you can get, depending on what kind of Mastercard credit card you have. Like Visa, perks include discounts in premier restaurants, hotels, airlines, and the like, as well as priority access to events, shows, and even classes around the world.

Visa vs. Mastercard: who did it better?

The honest answer? They're both reliable when it comes to ease and security of transactions, as well as perks offered (though based on their own lists of services, it seems that Visa has more payment tech options while Mastercard is more security-centric). They're also both globally accepted, so there's really not much of a problem if you use either card abroad. What you need to do, however, is to take a look at the kind of services and fees offered to you by the bank that offered you any of these branded cards. When you choose the right credit card that perfectly fits your lifestyle and spending habits, you get to unlock and use to the fullest all the awesome benefits that both these companies offer.

ADVERTISEMENT - CONTINUE READING BELOW

* Credit card companies do not earn through late fees.

H/T: Investopedia, MoneyMax.ph

What other parents are reading




This story originally appeared on FemaleNetwork.com.

*Minor edits have been made by the SmartParenting.com.ph editors.




Trending in Summit Network