Want to Grow Your Money to Php5-M After 10 Years? Check Out These 3 Options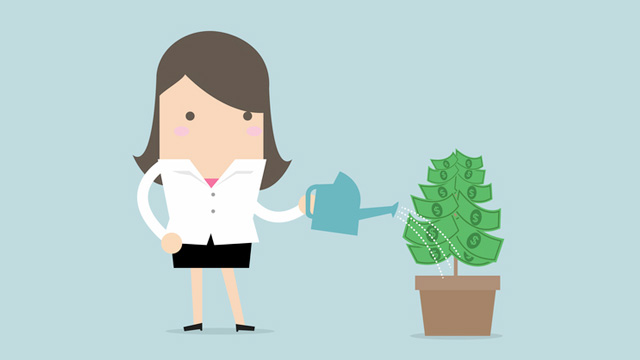 Earning Php5 million in 10 years is no easy feat, but it's also not impossible. It's not enough to have enough money to set aside as savings. You also have to find the right way of investing your savings.

"Where do you invest? Do you invest in money market, in a bond fund or in an equity?" Christmas Sevilla, head of the clients segment division of the BPI Asset Management and Trust Corporation, asked the audience at a forum on wealth management sponsored by Entrepreneur Philippines and The Proscenium by Rockwell on Wednesday, June 27.

"The idea is to invest in all three, assuming that your risk profile allows it. You should be investing in all three. You should be diversified. The number one adage in investment is 'do not put your eggs in one basket'," she explained.

What other parents are reading

Sevilla talked about the different types of investors according to their risk profiles. There's conservative, moderately conservative, moderately aggressive and aggressive.

"Why is it important to know your investment profile? Because of this thing called risk and reward," she explained. Conservative investors can tolerate little or no risk and are thus satisfied with relatively low returns. Aggressive investors, on the other hand, can live with the risk of losing part of their investments in the short-term in return for higher returns in the long run.

ADVERTISEMENT - CONTINUE READING BELOW

Christmas Sevilla, head of the clients segment division of the BPI Asset Management and Trust Corporation, suggests investing in a money market, a bond fund and in an equity, assuming your risk profile allows it

Each investor profile requires different asset allocation strategies. For example, moderately conservative investors tend to invest most of their assets in fixed-income securities and money market funds, while aggressive investors tend to choose equities and fixed-income securities.

This is because these three financial instruments each have different levels of volatility and therefore yield different returns. Money market instruments generally yield low returns because they also entail low risks as these are large short-term securities and are issued by regulated entities such as banks.

Equities or shares of stock in listed companies generate higher returns because they are considered riskier than both money market and fixed income instruments. Unlike, say, savings or time deposits that one can expect to withdraw in full plus interest in the future, the value of a placement in a stock can fall below the original investment if its price declines afterwards.

To illustrate how all of these affect actual savings and investments, Sevilla created a typical investment portfolio for each of the three main types of investors: moderately conservative, moderately aggressive and aggressive. If, by way of an example, the goal is to grow one's investments to Php5 million after 10 years, she then estimated the monthly savings that each type of investor needs to make.

The result showed that conservative investors would have to set aside more money than aggressive ones because of the difference in projected annual returns of each type of portfolio. See infographic:

The 10-year investment horizon shows the impact of compounded growth on one's savings and investments. In each case, the total value of accumulated investments after 10 years amounted to less than Php4 million if the money did not earn any investment return. But thanks to the effect of compounded growth, all of the portfolios reached Php5 million after a decade.

That makes Sevilla's call to action most fitting:  "There's no better time to invest than now," she said.

Pauline Macaraeg is Entrepreneur PH's data journalist. Follow her on Twitter @paulinemacaraeg

This story originally appeared on Entrepreneur.com.ph.

* Minor edits have been made by the Smartparenting.com.ph editors.

 

Trending in Summit Network