12 Proposed Laws That Will Greatly Benefit Pinoy Parents and Kids

We appeal to Filipino lawmakers to put an "urgent" tag on these bills.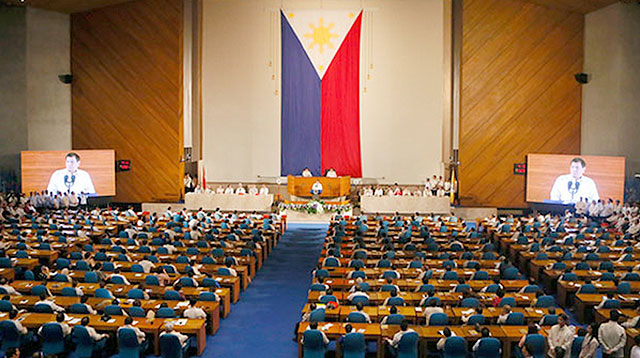 This article has been updated on August 19, 2016 to include the newly proposed Junior Citizens Act.

With Rodrigo Duterte now in Malacañang, the changing of the guard is now in full effect, most evident in the bills out lawmakers have proposed or re-filed to be discussed, deliberated and, hopefully, enacted into law. You've heard about the news laws passed, such as anti-distracted driving law, the law that requires establishments to give you exact change, and the freedom of information law. There's also the list of other proposed laws that we're also looking forward to like the anti-videoke law, mental health act, and higher wages for teachers. The following bills, however, get us all excited about the changes and reforms in store for children, women, and families.

1. Special protection for kids in situations of armed conflict
House Bill 00013; proposed by Rep. Feliciano R. Belmonte, Jr.
This issue gained traction after the lumad killings in Mindanao last year resulted in the suffering and displacement of indigenous women and children. The bill, when passed into law, will ensure that women and children caught in the crossfire will have the necessary provisions to still live a "normal" life. (Note: A similar proposal protecting calamity-struck kids has been passed into law.)

2. Longer maternity leave!
House Bill 00472; proposed by Reps. Antonio L. Tinio and France L. Castro
We've already reported on the proposal to extend the maternity leave for women who just gave birth and we just can't wait for it to be approved already. Caring for a newborn is anything but a vacation, and given the hard work involved, we're just thankful that the government is open to granting a full four months for mothers to focus solely on their baby.  

ADVERTISEMENT - CONTINUE READING BELOW

3. Imposing stricter quality checks on baby care products, toys, school supplies
House Bill 00321; proposed by Rep. Marlyn L. Primicias-Agabas
The abundance of new baby products in the market, such as toys, calls for stricter policies, especially on the chemicals used in their production. This bill will require anything imported to declare all ingredients or components that could be harmful to our children, lest they be banned from the country altogether.

What other parents are reading

4. Longer paternity leave!
House Bill 00676; Proposed by Rep. Emmeline Aglipay-Villar
The current law allows paternity leave of seven days and limits the benefit to only the first four deliveries of the male employee's spouse, and this bill gets rid of the limitations. Senator Francis Pangilinan proposed in the Senate a paternity leave bill, extending it to 30 days.

5. Daycare facilities in the workplace
House Bill 00739; proposed by Rep. Emmeline Aglipay-Villar
In times when a one-parent income is no longer sufficient to support a family, day care facilities for kids age five and younger are just what working parents need, especially moms. They wouldn't have to choose between leaving their kids to earn a living or trying to attend to their needs with a smaller budget.

(Note: Rep. Romero "Miro" S. Quimbo also proposed House Bill 00440 to improve the socio-economic welfare of our day care workers by providing room for professional growth as well as the much sought-after security of tenure, among other things.)

6. Birthing centers in every barangay
House Bill 00453; proposed by Rep. Lucy T. Gomez
With the passage of this bill, the safety of mothers and newborns during childbirth will no longer depend on how much you have saved in the bank. Professional and medical benefits of hospital birthing will be made available to all mothers at their barangay's birthing center.

CONTINUE READING BELOW

Recommended Videos

(Note: Rep. Pia Cayetano also proposed House Bill 01179 that seeks to appoint one midwife to each barangay to help improve maternal and newborn health.)

7. Promoting positive and non-violent discipline of children
House Bill 00516; proposed by Rep. Bernadette "BH" C. Herrera-Dy
To each his own in parenting. What one may consider "punishment", another may consider as "abuse." Although this isn't a new bill (it borrows from and builds upon previous proposals), it could set the standard – parents would face penalties for corporal punishment – in disciplining Filipino kids.

What other parents are reading

8. Special education centers in all public schools
House Bill 00741; proposed by Rep. Emmeline Aglipay-Villar
This bill is a step in the right direction towards integrating children with special needs and typically-developing kids. This will greatly benefit underprivileged kids whose parents can't afford to pay for therapies. With more inclusive schools, kids would also learn how better to interact with special-need kids.

9. More support for infant feeding mothers
House Bill 00749; proposed by Rep. Emmeline Aglipay-Villar
Despite existing statutes promoting breastfeeding such as the Milk Code, this would increase awareness for breastfeeding. This bill (based on the previous proposals) aims to normalize breastfeeding and will give mothers the freedom to breastfeed in public.

10. Eliminating double standards on infidelity between spouses
House Bill 00759; proposed by Rep. Emmeline Aglipay-Villar
In case you don't know, men who cheat on their spouses can be charged with concubinage, while women who cheat on their spouses can be charged with adultery. The latter imposes a harsher punishment. If enacted as law, there will be equal treatment between men and women with regard to the crime of marital infidelity. 

ADVERTISEMENT - CONTINUE READING BELOW

11. The divorce law
House Bill 02380; proposed by Reps. Emmi A. De Jesus and Arlene D. Brosas
The passage of this bill could finally pulls the Philippines out of the Dark Ages, which it still joins the Vatican as the only two states in the world where divorce is not allowed. Although we still believe in the sanctity of marriage, it would be a last resort for couples who just can't make it work. 

12. Junior Citizens Act 
House Bill 2881; proposed by Rep. Robert "Ace" Barbers
The bill, when passed into law, seeks to help kids ages 0 to 12, who comes from families with an annual income not exceeding P250,000, with a 20 percent discount and exemption from value-added tax (VAT) on medical services and goods. It also aims to make all junior citizens, regardless of income status, automatic PhilHealth members until they reach the age of 12.

What other parents are reading

Celebrate your pregnancy milestones!


Enter your details below and receive weekly email guides on your baby's weight and height in cute illustration of Filipino fruits. PLUS get helpful tips from experts, freebies and more!

You're almost there! Check your inbox.


We sent a verification email. Can't find it? Check your spam, junk, and promotions folder.

Trending in Summit Network