Join the next Smart Parenting Giveaway and get a chance to win exciting prizes!
Join Now
Approved! The World's First Ever Dengue Vaccine

Mexico will be the first country to use it starting early next year.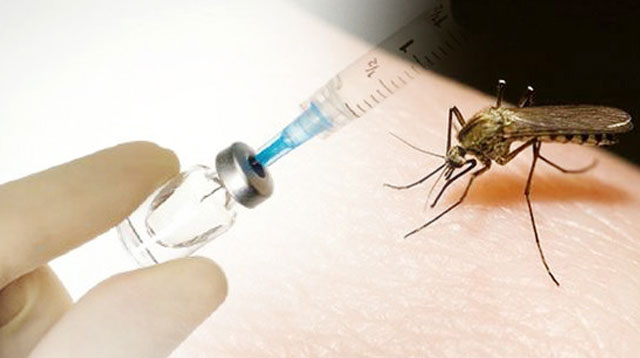 Photo by nossobernestar.com via biotecnika.org

High fever that on and off, rashes, headache, mild bleeding of the nose or gums—these symptoms are all too familiar. These are just some of the major symptoms of the dengue, a potentially fatal disease spread by mosquitos. Children are at risk the most, as kids one to nine years old are the most vulnerable victims because of their predilection to mosquito bites.

Dengue fever has been a global concern for years now, especially in Asia and Latin America where it is prevalent. Intense campaigns against it have been spearheaded by the World Health Organization, and here in the Philppines, with the Department of Health and other conerned groups.

Now, the Mexican government' approval of a vaccine against it gives hope that dengue can be prevented, more than just by cleaning waterholes or proper care at the hospitals.

 

More from Smart Parenting
French pharmaceutical company Sanofi Pasteur have been developing a dengue vaccine, called Dengvaxia, for over 20 years now—and in a breakthrough decision, the Mexican government has been approved the vaccine for the general public to use. It has been awaiting approval in 19 other countries.
ADVERTISEMENT - CONTINUE READING BELOW
"This is a historic milestone for our company, for the global public health community and, most importantly, for half the world's population who lives at risk of dengue," said Olivier Brandicourt, M.D., Sanofi's chief executive officer.
José Luis Arredondo García, associate director of Clinical Research in the National Institute of Pediatrics, says Dengvaxia will be a crucial factor in the dengue-prevention and control efforts. "It will be an essential tool to boost on-going community efforts to relieve the long-standing suffering that this disease continues to bring to people in endemic countries like ours," he said.
Dengvaxia will be for children nine years old and adults under age 45, based on the results of the clinical trials efficacy of the vaccine, and protects against four dengue strains. It helps reduce the risk of hospitalization by 80 percent, and the possibility of developing a more severe form of the disease, characterized by severe internal bleeding, by 93%.
ADVERTISEMENT - CONTINUE READING BELOW
More from Smart Parenting
According to the Department of Health's Dr. Eric Tayag, there have been 24,900 cases which have resulted in 100 deaths last year. Parents should remain vigilant especially during the rainy season when pools of murky water become breeding ground for dengue-carrying mosquitos. Dr. Sally Gatchalian, secretary of the Philippine Pediatric Society, adds,  "It can disguise itself as other diseases. So, during the rainy season, which is when we usually see an increase of dengue cases, it is important to be on the lookout for fever that is at least of two days duration."
Aside from getting informed about the disease and seeking the help of medical professionals early, there are also several child-friendly products that can help ward off mosquito bites. Other countries, especially where the disease is widespread, are most likely to follow suit. 
Sources:
December 9, 2015. "Mexico To Get World's First Dengue Fever Vaccine" (bbc.com)
December 9, 2015. "Dengue Vaccine In Mexico Early Next Year" (mexiconewsdaily.com)
December 9, 2015. "Dengvaxia®, World's First Dengue Vaccine, Approved In Mexico" (sanofipasteur.com)
ADVERTISEMENT - CONTINUE READING BELOW

Get real and practical parenting advice