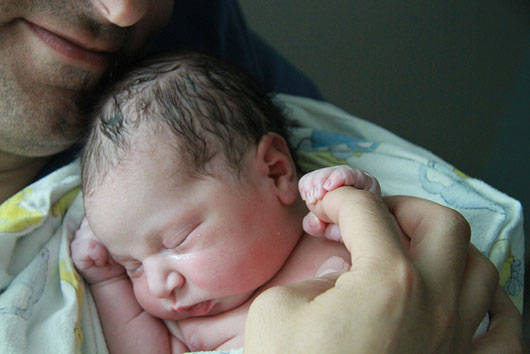 Have scientists found a cure for HIV? 
News has broken out about a baby who has apparently been "cured" of HIV, published in the New England Journal of Medicine. The baby girl, born prematurely at eight months, tested positive for HIV after a series of DNA and RNA tests. According to researchers, she was infected with the virus while still in her mother's womb. The mother had not received prenatal care.
During her first fifteen to eighteen months of life, doctors tried to control the HIV infection using antiretroviral drugs. She was brought back for a check-up at 23 months, and tests came back negative. The girl is now three years old, a healthy toddler.
Said Hannah Gay, a pediatrician at the University of the Mississippi Medical Center where the child was treated, "We're thrilled that the child remains off medication and has no detectable virus replicating. We've continued to follow the child, obviously, and she continues to do very well. There is no sign of the return of HIV, and we will continue to follow her for the long term."
While the child seems to have been rid of the virus, experts are not quick to declare it an actual cure. "We want to be very cautious here," says Dr. Katherine Luzuriaga, an AIDS expert from the University of Massachusetts. "We're calling it a remission because we'd like to observe the child for a longer time and be absolutely sure there's no rebound."
Given these developments, a study funded by the US government will start in January 2014, focusing on the testing of the same early treatment in HIV-infected newborns. The study will first be conducted in low and middle-income countries.
Sources:
• October 23, 2013. "New evidence suggests baby born with HIV may be cured" usatoday.com 
• October 23, 2013. Karen Kaplan. "Baby 'cured' of HIV: New details offer hope for other patients" latimes.com 
• October 24, 2013. Kerry Sheridan. "Baby's HIV 'cure not a fluke', US researchers say" rappler.com 
Photo by courosa via flickr creative commons