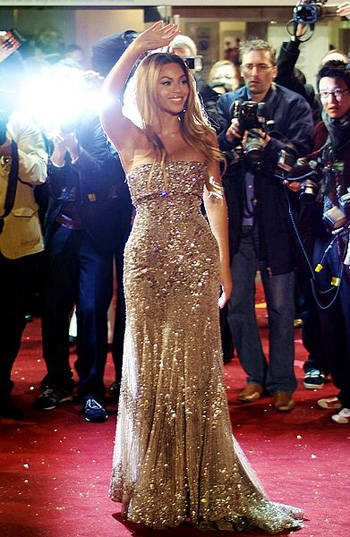 One of the music industry's power couples welcomed their baby girl on January 8, late in the evening.
According to reports, Beyonce gave birth at Lenox Hill Hospital in New York City's Upper East Side, renting out the entire fourth floor and checking in under the name "Ingrid Jackson," paying allegedly $1.3 million.
To ensure privacy and to prevent the unwanted leakage of photos, the hospital staff were asked to hand over their mobile phones and security cameras were taped over. Other reports say security guards were also asked to step out of the hospital building. 
The 30-year-old star gave birth via Caesarean delivery and together with husband Jay-Z (whose real name is Shawn Carter) named their little girl Blue Ivy Carter. 
Famous friends expressed their joy and congratulations for the couple over Twitter. Here are a few of the tweets:
Rihanna: "Welcome to the world princess Carter! Love Aunty Rih"
Diddy: "Congrats to jay and B! God Bless :) ! And many more!"
Tyrese: "Congrats to you both.. You are loved..! Beyonce' and Jay are new proud parents of a healthy baby girl .. Blessings!!"
Gwyneth Paltrow: "Welcome to the world Blue! We love you already."
The mother and daughter are said to be "doing fine". 


SOURCES:
• January 8, 2012. Miriam Coleman. "Beyonce and Jay-Z's Baby Arrives" rollingstone.com 
• January 8, 2012. "Report: Beyonce Gives Birth to Baby Girl" foxnews.com 
• January 8, 2012. "Beyonce's Baby Girl Has Arrived: Celebrities, Twitter Fans Send Cognratulations" ibtimes.com 
Photo from commons.wikimedia.org