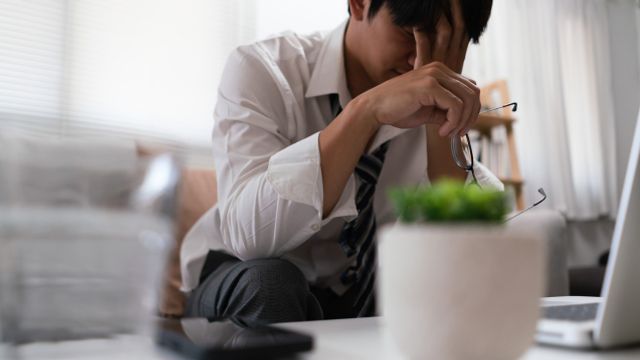 The Supreme Court recently disbarred a lawyer for violating Republic Act No. 9262, also known as the Anti-Violence Against Women and Their Children Act (Anti-VAWC Law).
An article dated September 21 reports that the "Supreme Court En Banc in a Per Curiam Decision imposed the supreme penalty of disbarment on then Atty. A for economic and emotional abuse; gross immorality, committing falsehood and exploiting court processes; unduly delaying a case; impeding the execution of a judgment; and misusing court processes."
Mrs. A's case
The case began in 2008 when Attorney A's wife, Mrs. A, sued him for violating Republic Act No. 9262, also known as the Anti-VAWC Law. The accusations included inflicting physical violence, emotional stress, and economic abuse due to a lack of child support. Mrs. A also applied for a Permanent Protection Order (PPO).
The Pasig City Regional Trial Court (RTC) granted the PPO, which also directed Atty. A to provide for Mrs. A and their two children. This entailed child support equivalent to 50% of his income. Atty. A's employers were also instructed to withhold this amount from his compensation and automatically remit it to Mrs. A.
Atty. A's actions
Despite this court order, Atty. A still refused and failed to provide the specified support, prompting Mrs. A to enforce the PPO. In 2013, the RTC issued a writ of execution.
However, Atty. A continued to resist compliance, and the RTC was unable to execute the order because Atty. A could not be located at any of the five different addresses he provided.
At the same time, Atty. A attempted to hide his earnings and properties through an agreement with Ms. S, a woman he was living with as his common-law spouse. In this agreement, Atty. A's minor second child was excluded from receiving any financial support.
In 2016, Atty. A filed a petition for the nullity of his marriage with Mrs. A, which was granted.
Atty. A's disbarment
In response, Mrs. A filed a complaint with the Integrated Bar of the Philippines (IBP) – Commission on Bar Discipline (CBD) against Atty. A for violations of the Code of Professional Responsibility (CPR).
The IBP Investigating Commissioner then recommended that Atty. A be disbarred based on the following grounds:
Failure to provide support to Mrs. A and their youngest child despite the trial court's final and executory judgment and orders.
Abandonment of his family.
Cohabiting with another woman who is not his lawful spouse.
The IBP Board of Governors modified the recommended penalty to a one-year suspension from practicing the law.
However, the Supreme Court adopted the IBP Investigating Commissioner's recommendation and issued the penalty of disbarment on Atty. A, ordering that his name be removed from the Roll of Attorneys.
With Atty. A's disbarment, the Supreme Court emphasizes that "membership in the Bar is a privilege burdened with conditions," and that the membership "can be withdrawn where circumstances concretely show the lawyer's lack of essential qualifications required of them, including good moral character."
"A high sense of morality, honesty, and fair dealing is expected and required of members of the Bar. They must conduct themselves with great propriety, and their behavior must be beyond reproach anywhere and at all times."
For more information on the Anti-Violence Against Women and Their Children Act and child support, visit the following links: