Get A Chance To Win P100,000 By Sharing Your Smart Parenting Story!

We see you, moms and dads.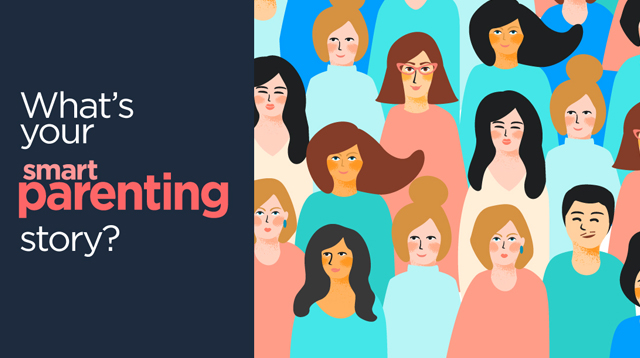 SmartParenting.com.ph's north star has always been about providing relevant content and useful solutions. We want to empower parents to make informed decisions when it comes to their kids and the family. That means listening a lot and letting different voices be heard.

We do our best to make this a safe space for moms and dads to express their thoughts freely and without fear of judgment. (If you have been a fan of the website, then you know our Real Parenting stories and Smart Parenting Confessions.)

Since no parenting journey is the same, we invite you to share yours! 

What's your Smart Parenting story?

Whether you met us through our website or our Facebook group Smart Parenting Village, we want to know how Smart Parenting accompanied you over the years and helped you navigate life as a mom or dad.

Tell us your Smart Parenting Story and get the chance to win Php100,000!

ADVERTISEMENT - CONTINUE READING BELOW

It's our way of thanking you for the support (vocal opinions included!) you have sent our way. Here's what you need to do:

1. This is open to all registered Smart Parenting website members residing in the Philippines and abroad. (Click here to check if you're already a member or sign up as one.)

CONTINUE READING BELOW

Recommended Videos

2. Submit your story by answering this question: "How did Smart Parenting help you on your parenting journey?"

Reminders:

Story needs to be in text format (Microsoft Word doc or RTF file).
Stick to 350 words max.
Feel free to attach photos in jpeg form (3 images max) to support your story.
You can write your story in Filipino, English, or a combination of both.

3. Email the story and photos to smartparenting@summitmedia.com.ph with the subject "My Smart Parenting Story."

Make sure to include the following in the email body:

Smart Parenting website username (non-members will not be qualified to join)
Your first and last name
Your birthday in MM/DD/YYYY format
Number of kids
Complete address
Email that was used to sign up on the Smart Parenting website
Your mobile and/or landline number
Written permission: "By submitting my story, I hereby permit Smart Parenting to use the attached content for publishing on their website, social channels and other platforms."

ADVERTISEMENT - CONTINUE READING BELOW

4. Submission of entries will be from today to April 15, 2021.

5. Smart Parenting will validate the membership and pick ten (10) finalists based on the stories' impact, uniqueness, and relevance.

6. Ten (10) finalists will be chosen. Their submissions will be published on Smart Parenting. Readers will be asked to vote for the Smart Parenting story they want to win via a poll.

7. The 10 finalists will be notified and tasked to promote their page to get votes from April 15 to 30.

8. The finalist with the most number of votes by April 30, 2021 will win Php100,000.

9. The winner will be announced on Mother's Day on the Smart Parenting website.

10. Summit Media will transfer the reward money to the winner via bank transfer.

Being a parent is one of the most difficult, but most fulfilling jobs in the world. Through it all, Smart Parenting is here for you. We can't wait to read your stories!

Want to read what moms and dads like you are going through? Click here for our Real Parenting articles.

ADVERTISEMENT - CONTINUE READING BELOW

Employees of Summit Media and their immediate family are not eligible to participate in My Smart Parenting Story.

Trending in Summit Network