New Feeding Cup Designed with Preemies and Babies With Cleft Palate in Mind

Access to this safe, high-quality and low-cost product would be a big help to mothers in low-income families.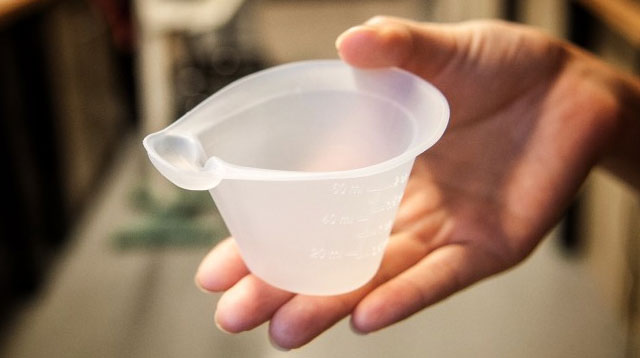 Calling the attention of our incoming Philippine government. We hope you can work on providing this great product for mothers in low income families. 

Moms with babies who are yet to develop the ability to suck and feed will find the low-cost and easy-to-use Neonatal Intuitive Feeding Technology cup, or NIFTY cup, lifesaving. With a design that mimics breastfeeding, the feeding cup has a tiny reservoir about the same size as an infant's mouth as its spout. It allows preemies, babies born with cleft palate, and infants with special needs to drink milk at their own pace with very little spillage. Aside from the reservoir spout feature, the cup is also designed so that mothers could easily express breast milk straight into the cup

What other parents are reading
 

"The unique reservoir and flow channels let infants lap the milk rather than have it poured down their throats," explained Dr. Patricia S. Coffey, an expert in neonatal health technologies who is part of the NIFTY cup project and leader of the Health Technologies for Women and Children Group at international nonprofit organization PATH. 

A team from PATH collaborated with experts from Seattle Children's Hospital led by Dr. Michael Cunningham, who heads its craniofacial medicine; and University of Washington School of Dentistry led by Dr. Christy McKinney. Their primary goal for the NIFTY cup facilitate is to facilitate feeding and prevent starvation among infants in developing countries who are unable to breastfeed. 

The NIFTY cup helps promote breastfeeding, prevents wastage of precious breast milk, and can also give moms and caregivers added confidence to cup-feed infants with less chances of accidental drowning. It can very well spell the difference between life and death.  

ADVERTISEMENT - CONTINUE READING BELOW

CONTINUE READING BELOW

Recommended Videos
What other parents are reading
And it truly works wonders, as evidenced by user field-test studies at the Sri Ramachandra University in South India. "It was quite dramatic to see how much easier it was for infants to feed from the NIFTY cup, because it was soft and well-designed, and the women really embraced it. It was confirmation that the design worked as we had planned and anticipated and hoped," Dr. McKinney said.

PATH, in partnership with Laerdal Global Health, a nonprofit manufacturing company, announced via a press release this month that the NIFTY cup will be available in the global market later this year for just a US$1 dollar each, that's just around P47 apiece here in the Philippines. Now, imagine if our country has access to this safe, high-quality and inexpensive product that hospitals and families can use to feed breast milk to infants.
ADVERTISEMENT - CONTINUE READING BELOW
What other parents are reading

Trending in Summit Network