New Primary Complex Drug To Be Available This Year

Treatment for childhood tuberculosis will be simpler and easier.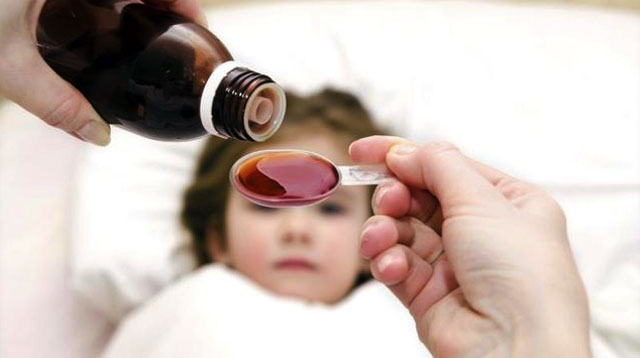 Photo from livestrong.com

Parents know all too well how difficult it is to give medicine to kids. One, some meds, specifically antibiotics, do not taste very good. Two, they're cranky and the last thing they want it to have a bitter taste in their mouth.

But, as parents, we do whatever it takes because it's for the best. You try to explain that it will help them get better, take the pain and discomfort away. But they are kids, so they'll still put up a struggle.

It's a good thing someone thought of adding flavors to medicine for kids--specifically to drugs that treat a serious condition as tubercolosis in children.

What other parents are reading
A new and improved medicine for primary complex, or childhood tuberculosis, is expected to hit the global market this year. TB Alliance, a non-profit organization dedicated to the discovery and development of better, faster-acting, and affordable tuberculosis drugs, announced that the new dissolvable tablet is a fixed-dose combination (FDC) medicine that combines sweet flavors and correct dosage. This is the first FDC drug for kids that met the dosage guidelines set by the World Health Organization (WHO).
"The availability of correctly dosed medications will improve treatment for children everywhere," said Dr. Mel Spigelman, president and CEO of TB Alliance, ahead of the 46th Union World Conference on Lung Health in Cape Town, South Africa held in December 2015. "This is an important step toward ending the neglect that has characterized the care of children with TB for far too long."
ADVERTISEMENT - CONTINUE READING BELOW
The new drug is manufactured by Indian pharmaceutical company Mcleods and was developed through a collaboration of TB Alliance, WHO, and the United States Agency for International Development (USAID). UNITAID, an international drug purchasing facility overseen by the WHO, also helped the drug be available in the market this year. While it's not technically a new drug, it is an improved version of the drugs rifampicin, isoniazid and pyrazinamide that are currently used to treat childhood tuberculosis.
What other parents are reading
The WHO's current recommendation for treatment of primary complex spans over a period of six months. In the first two months, a child with primary complex needs to take the drugs rifampicin, isoniazid, and pyrazinamide. The next four months entails continuing medication with rifampicin and isoniazid. Many parents take time to crush tablets and struggle to properly administer treatment to kids as the drugs come in complex dosages.
Primary complex usually have no immediate symptoms, and is only diagnosed via a tuberculin skin test. An article on Smartparenting.com.ph explains that the most common route of infection is when a person with active TB coughs up the germ and it is inhaled by a healthy child. The child usually exhibits no symptoms until their imm,une system declines and the disease becomes active.  
Tuberculosis now ranks as the world's leading infectious disease killer along with HIV. While childhood tuberculosis is not contagious, the WHO estimates that at least one million children get primary complex every year. It is treatable, and yet 140,000 die from the disease because of the difficulty of providing them with the correct treatment.
CONTINUE READING BELOW
Recommended Videos
Sources:
January 6, 2015. "Tuberculosis Drug For Children To Hit Markets This Year"
(techtimes.com)
December 2015. "First child-friendly TB drugs announced at press conference" (capetown.worldlunghealth.org)
November 24, 2015. "TB Alliance and Partners Announce World's First Availability of Appropriate, Child-friendly TB Medicines in Correct Doses"
(tballiance.org)
What other parents are reading

Trending in Summit Network