Psychologists Say a 9-Year-Old's Immaturity Makes Him Powerless Against Criminal Behavior

Children do NOT deserve to be branded as criminals.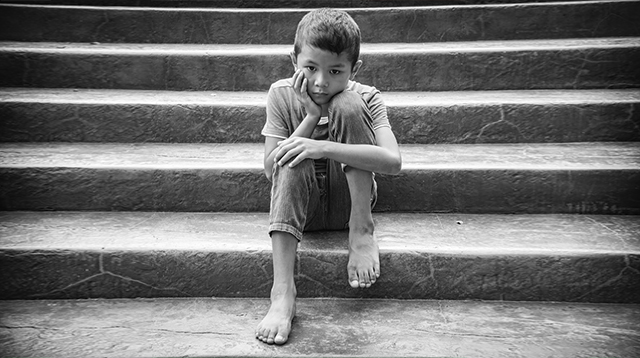 [Update] The House of Representatives approved on second reading the lowering of the minimum age of criminal responsibility to twelve years old instead of nine, today, January 23, 2019, CNN Philippines reports. The bill now awaits its third and final reading.

Many child advocacy groups have been actively protesting the approval of the controversial bill that aims to lower the minimum age of criminal responsibility (MACR) from 15 to 9 years old that went down at the House of Representatives. Though a separate hearing for the Senate version of the bill is pending, Oriental Mindoro Rep. Salvador "Doy" Leachon, chairman of the House Justice Committee, is hoping the measure will be enacted into law before the 17th Congress ends in June this year.


In support of children's rights, the Psychological Association of the Philippines (PAP) has come forward to protest the passage of the bill. On its Facebook page, the organization re-posted a copy of its position paper that was first issued in August 2016. Apart from stressing they are "AGAINST" the substitute bill, the group also presented evidence and implications from psychology research that show why 9-year-olds are too young to be held liable for criminal acts.

What other parents are reading

Why it is wrong to make a 9-year-old criminally liable

A 9-year-old is still developing his capacity to make decisions

Under the proposed bill, a child at least 9 years of age but below 18 may be exempt from criminal liability and be subjected to an intervention program unless they acted with discernment. According to the current law the country has, RA 9344 or the Juvenile Justice and Welfare Act of 2006, discernment means "the capacity to understand the difference between right and wrong, and its consequences."

ADVERTISEMENT - CONTINUE READING BELOW

According to PAP in its position paper, however, the law needs to consider the developmental maturity of a 9-year-old. "Although they may be able to discern right from wrong action, it is their capability to act in ways consistent with that discernment that is undermined."

According to the PAP, a child's brain undergoes significant changes during adolescence (9 to 11 years old). This includes impulse control, decision-making, long-term planning, emotion regulation, and evaluation of risks and rewards. These abilities do not fully form until adulthood, making children vulnerable to risky behaviors.

Since they lack life experiences, children are less aware of the long-term consequences of their actions. They also have a different attitude toward risk compared to adults —  adolescents place relatively less weight on risk and prioritize rewards. To put it into perspective, if committing crime means they will be accepted by their peers, they are more likely to be motivated by this than safe behavior.

What other parents are reading

A 9-year-old is vulnerable to coercion

Think of coercion as peer pressure. As PAP points out, children and adolescents lack the freedom that adults have to assert their own decisions and remove themselves from criminal situations.

A common argument of people who support the proposed bill is it will prevent syndicates from engaging children in criminal acts. However, tweens are powerless in such circumstances. "They fear retribution, do not have or are not aware of alternative actions, or look up to or are emotionally attached to the criminal proponents," the PAP states.

In a separate report by CNN Philippines, Senator Risa Hontiveros said that their young age makes children more vulnerable to being abused.

CONTINUE READING BELOW

Recommended Videos

"Kumpara sa may edad na, walang laban ang mga bata sa harap ng pananakot ng mga masasamang loob," — Sen. Risa Hontiveros

Since children are susceptible to peer pressure, they model their behavior to please friends and adults that they think will help them achieve their goals. "The fact that juvenile crimes tend to take place in groups or gangs point to the significant role of peer influence and pressure," according to PAP.

What other parents are reading

Filipino children who are in conflict with the law are often at a disadvantage

According to CNN Philippines, Senator Grace Poe has called the measure to be "anti-poor," and it is in line with PAP's typical profile of a child in conflict with the law (CICL): "poor, lacking in education, a victim of parental neglect and/or abuse, and lives in a crime-ridden environment."

These circumstances only highlight the child's vulnerability and his incapacity to make sound decisions. He is already a victim — to put him under the criminal justice system will only hurt his future and even push him towards a negative life path, according to the PAP.

Based on studies, children who engage in some form of delinquent behavior will naturally develop out of those behaviors when they become adults. But "exposure to the criminal justice system, where the child will be labeled a criminal, and where he or she is exposed to criminal models, will more likely establish the 'criminal identity' of the young person." This is what will likely make them to reoffend as adults, as studies have shown that encounters with the justice system will not stop young children but will only result in greater crimes for the child.

ADVERTISEMENT - CONTINUE READING BELOW

What other parents are reading

What can be done apart from lowering the minimum age of criminal responsibility

Many of the child welfare groups who protest the bill reiterate that the full and proper implementation of the Juvenile Justice and Welfare Act of 2006 will be more helpful to children at risk and in conflict with the law than lowering the MACR, ,reports Rappler.

Though Rep. Leachon clarified CICLs would not be sent to ordinary prisons but instead to "reformative institutions" such as the 'Bahay Pag-asa,' Atty. Cristina Sevilla of the Philippine Alliance of Human Rights Advocates stated that it is "not a child-caring facility as mandated by law but a 'kulungan' that is not conducive even for pets," according to a report by The Philippine Star.

"We urge the government and relevant stakeholders to implement restorative justice, that is, to focus on rehabilitation instead of penalization, and appropriate interventions for CICL," says the PAP. Instead of putting them in exploitative and abusive situations, the organization hopes that children will be instead given opportunities to develop into responsible adults who can make meaningful contributions to society.

As parents, wouldn't we want that for our kids?

This story was updated on January 23, 2019 at 5:38 p.m.

What other parents are reading

Celebrate your pregnancy milestones!


Enter your details below and receive weekly email guides on your baby's weight and height in cute illustration of Filipino fruits. PLUS get helpful tips from experts, freebies and more!

You're almost there! Check your inbox.


We sent a verification email. Can't find it? Check your spam, junk, and promotions folder.
Trending in Summit Network