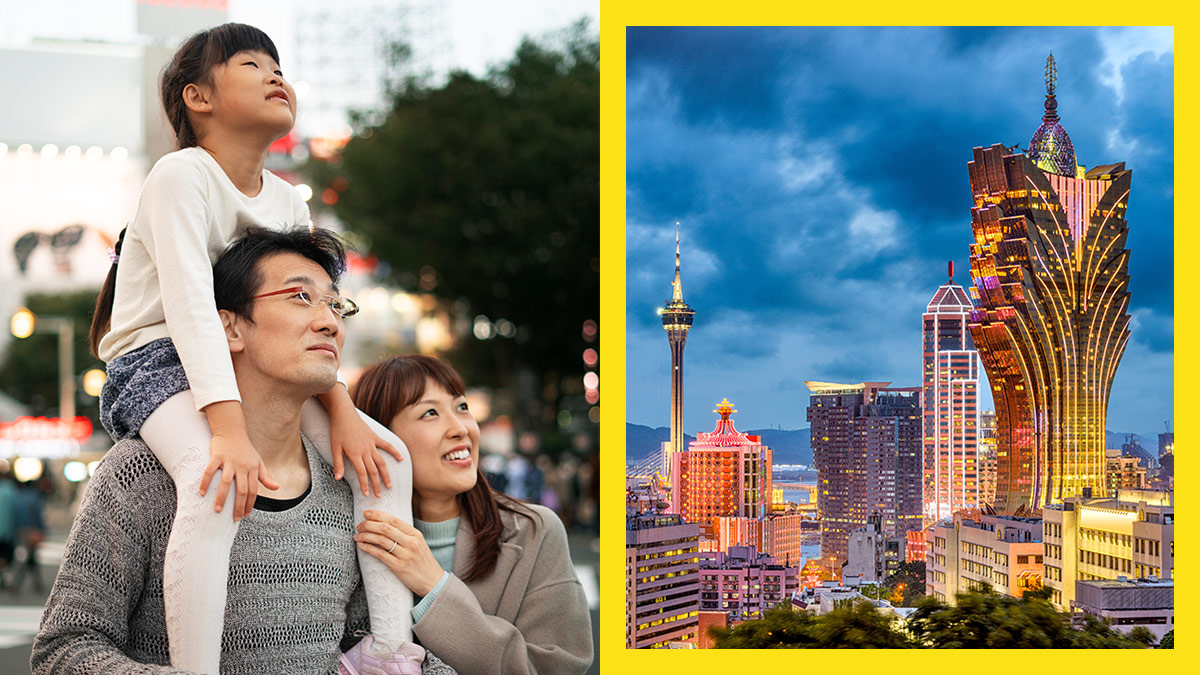 Since Macau's famous nickname is "Las Vegas of the East", you may not consider it for your next family trip. But there's more to this city than you think!
Quick history lesson: Macau is one of Portugal's first colonies and the last to be relinquished. 400 years of Portuguese rule created a world where Chinese and Portuguese cultures fused in food (the UNESCO-recognized Macanese cuisine), language (they speak Portuguese and Cantonese), and one-of-a-kind Eurasian architecture, with 20 locations making its way to the UNESCO World Heritage Sites list!
So if you're looking for a fun, educational, and cultural family trip in a world-class city, then we highly recommend a family trip to Macau! Here are some family-friendly places to visit in the vibrant city:
Ruins of St. Paul's
Rua de São Paulo, Macau
Atop a hill stands a UNESCO World Heritage Site—the ruins of "The Vatican of the Far East," previously the largest church in Asia before it burned to the ground three times. Only its elaborately designed granite facade and a grand staircase remain.
The ruins are much like Macau—a mix of East and West. Built by an Italian Jesuit and Chinese and Japanese artisans, the ruinous church is filled with carvings of biblical images, mythological representations, Chinese characters, Japanese symbols, Chinese lions, and Portuguese statues, all existing together.
How to get there: Head to the Historic Center of Macau. The Ruins of St. Paul's are hard to miss!
The Venetian
Estrada da Baía de Nossa Senhora da Esperança, Cotai
For a sightseeing tour that will enchant both kids and adults, take a gondola ride in Macau's world-famous The Venetian Casino Resort. The ride will take you through a replica of Venice's Grand Canal and offer stunning views of the city. Your gondolier will also serenade you with a lovely tune, adding to the experience. (Mom and dad can have a separate, romantic trip, too!)
Cap off the tour with a hearty meal at one of The Venetian's fine dining restaurants, or take the family shopping!
How to get there: The Venetian is located in the Cotai area, easily accessible by public transport or taxi.
Macau Tower
Largo da Torre de Macau
If your family loves adrenaline-spiking adventures, how about bungee jumping off the top of one of the highest towers in the world, the Macau Tower? Or, if everyone prefers to keep their feet firmly on the ground, try the skywalk or the tower climb!
Don't worry if you don't want to join in these activities! The tower has plenty of restaurants that offer delicious Macanese cuisine, shopping centers for some retail therapy, and theaters where you can relax while waiting.
How to get there: Take a taxi, public bus, or walk from various points in Macau as it is a prominent landmark easily accessible in the city.
Fisherman's Wharf
Avenida da Amizade e Avenida Dr. Sun Yat-Sen, Macau
At some point, your kids may want to do their own thing. In this case, there's the Macau Fisherman's Wharf, a waterfront complex with attractions for every family member, like food hubs, cocktail bars, dessert shops, shopping centers, spas, and even rides!
On top of that, the wharf is designed to look like you're traveling around the world! Inside are replicas of European landmarks like a Portuguese fishing village, Amsterdam's canal houses, Rome's Amphitheater, Venetian palaces, and more.
How to get there: Located near the Outer Harbour Ferry Terminal, it's a short walk or taxi ride from many hotels in Macau.
Wine and Grand Prix Museum
Rua Luís Gonzaga Gomes, Macau
Excite the family motorheads with a trip to the Grand Prix Museum! Here, you'll find iconic racing cars used in the Grand Prix, electric-operated motor vehicles, and items used by famous racers. There's even a feature devoted to a Filipino racer who won the Grand Prix twice!
Afterwards, visit the Wine Museum right beside the Grand Prix Museum, where you and your family can learn about wines, an indispensable part of Portuguese meals. Level up the experience and join the wine-tasting tour!
How to get there: Located in the historic area of Macau, it's close to many other attractions.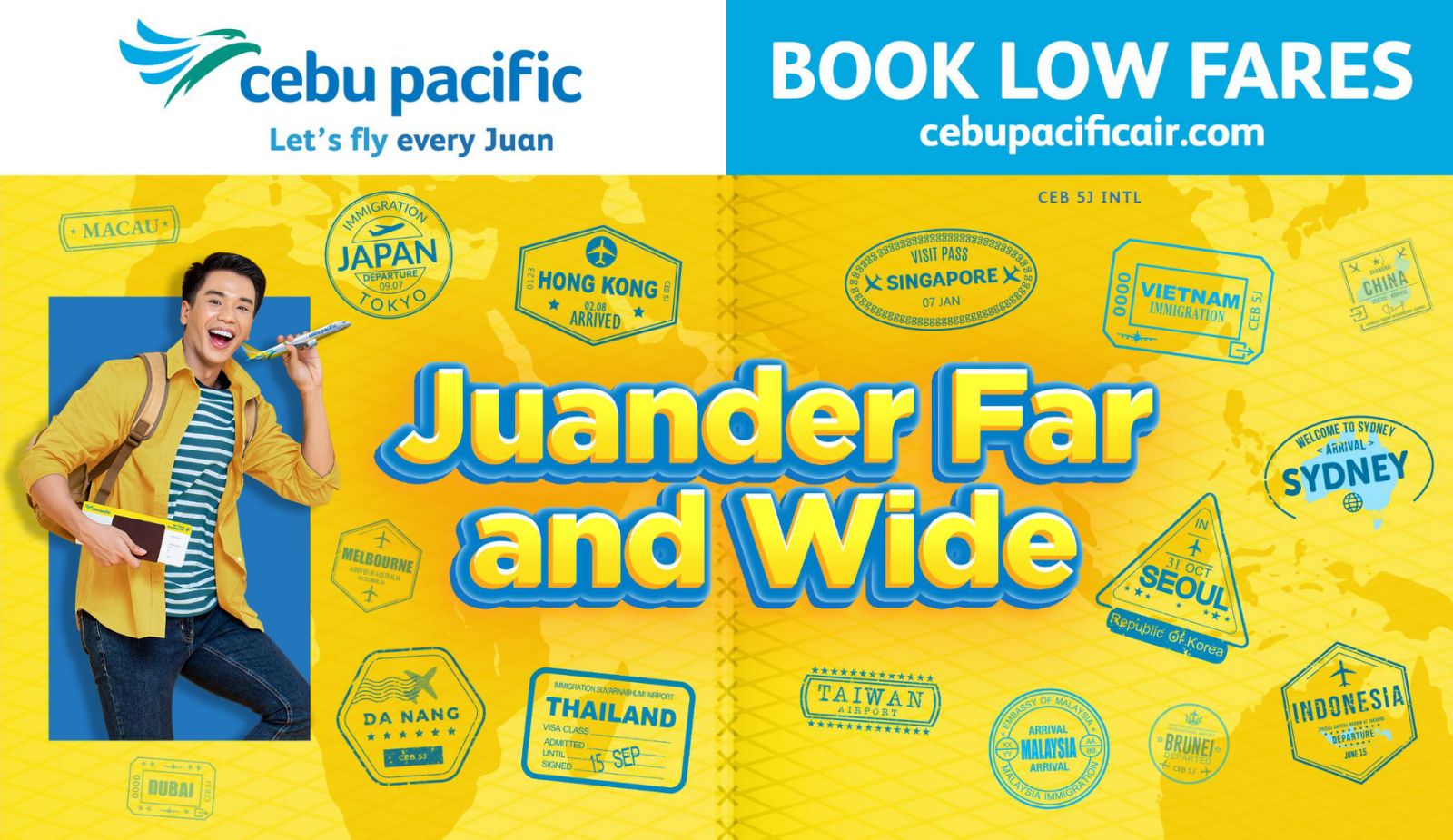 Flight frequency: MNL MFM 6x a week
Ready to explore? Juander far and wide in the world-class streets of Macau! Book your flights now with Cebu Pacific's low fares. #LetsFlyEveryJuan
This article is sponsored by CEBU PACIFIC.