Long Flight? Prevent Your Toddler From Becoming Fussy With These 8 Tips

Avoid the stress by being prepared for every possible scenario even before you reach the airport.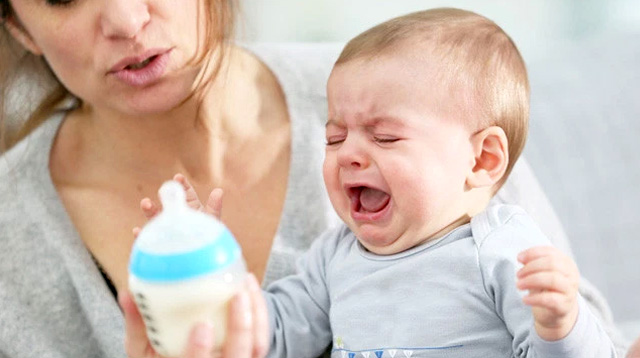 "It was a three-hour flight from Bangkok to Manila," Kenneth Bryan Bartolome, a Philippine Airlines flight attendant, recounts. "There was a Filipino couple who complained about the two Russian boys, aged 2 and 4, seated behind them, who kept kicking the back of their seats and throwing things at them."

The Filipino couple confronted the parents of the boys, but to no avail. Even the flight attendants tried to get the Russian parents to calm their kids down, but nothing improved. By the end of the flight, the Filipino couple attempted to file a complaint against the airline for not moving the rowdy kids to other seats, an option that was unavailable due to the fully booked flight.

The lesson here is it's the parents' job to keep their little ones in check and to stay on top of the situation. Keep in mind, however, that there's a difference between a hyperactive kid and a crying baby. 

"It's normal for a baby to cry," says Alvin Lee, an entrepreneur and dad to Xander, 4 months. "I do panic sometimes kasi nahihiya ako, but [my fiancée] Alex is calm. We've reached a point na sanay na kami that we don't really care what other people think."

What other parents are reading

Although you shouldn't feel obliged to apologize for a crying baby, it's important for parents to ensure that their kids "don't unreasonably inconvenience or disturb anyone," says Pauline S. Bautista, a values educator, home economist, and mom of four. Even though she's all for proper manners, Bautista also advises not to require your kids to be overly friendly with strangers. "Beyond the basic 'please,' 'thank you,' 'good morning,' and 'I'm sorry,' parents shouldn't oblige kids to go out of their way to socialize with fellow travelers," Bautista says.

ADVERTISEMENT - CONTINUE READING BELOW

Whether you're dealing with a crying infant or a youngster jacked up on soda, here are some tips from pros and parents to help keep your tiny traveler's tantrums at bay.

1. Keep things comfy.
"Calm, comfortable kids are pleasant travel companions," says Bautista, who recommends dressing your kids in loose and comfy clothes while traveling. She also suggests bringing your kid's car seat with you so that he enjoys some familiarity in a new environment.

2. Choose snacks wisely.
"Controlling sugar and caffeine (e.g., sodas, chocolates) intake before a flight and keeping it to a minimum help children stay calm and restful," says Bautista. Be wary of buying snacks for your kids when abroad, especially when the labels and nutrition facts may be in a different language. Better yet...

What other parents are reading

3. Bring your own snacks.
Bartolome recommends bringing your own snacks when you travel, since few kid-friendly foods are available on the plane. "We always bring along biscuits or bread when we go places," say Gelo and Tutchi Fuentes, parents to Xean, 7, and Xoie, 1.

4. Pacify with playtime.
"Make sure to keep the activities coming," says Ina de Guzman, a freelance makeup artist and mom to Zaghi, 8. "Keep the kids busy with coloring books, puzzles, and other handheld toys or gadgets especially during long-haul trips and you'll be fine."

5. Have some foresight.
"Plan ahead and organize your belongings," advises Bautista. "List everything you need to avoid last-minute panic situations, and keep your travel documents secure to avoid losing boarding passes or, worse, passports."

CONTINUE READING BELOW

Recommended Videos

What other parents are reading

6. Time your naptime. 
Before long flights, keep your kids' naps short so that they sleep on the plane, Bartolome advises. Also make sure your kids get a good night's sleep if you have a long day of touring the next day.

7. Tailor your itinerary.
"Plan your itinerary with your kids' interests and attention span in mind," says Bautista. Pace your trip to make it as pleasant for your kids as possible. That way, restlessness and tantrums can be avoided.

8. Pick good seats.
"Our doctor advised that we sit near the front of the plane, as it's the cleanest part," says Alvin. Your kids will also have more room to walk around. It would be easier for them to interact with the crew, too -- something that flight attendants actually enjoy, says Bartolome.

This article first appeared in the April 2015 issue of Smart Parenting magazine. Minor edits have been made by the SmartParenting.com.ph editors.
Trending in Summit Network