Going On A Road Trip With Your Infant? Here's What You Need to Know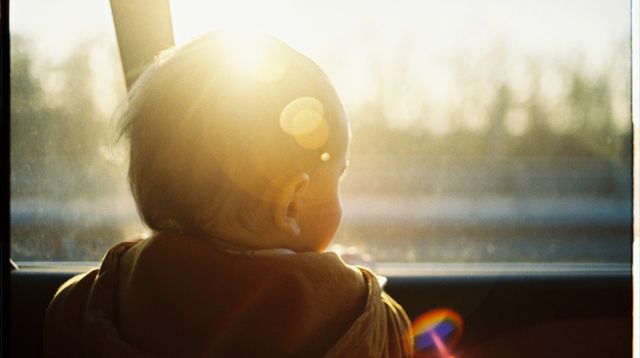 As much as it's fun to be out in the sun during the next couple of months, it can also be stressful if you don't know what to expect and do while you're at it. We rounded up a few things that you need to know if ever you're planning to tag your infant along on a road trip soon.

Road Trip With Infant Checklist to Make Preparation Easier

Carefully plan your route.

Plan your route ahead of time. This will make the journey more comfortable for your infant and ensure that you're not rushing to your destination.

Pack plenty of snacks and water.

Make sure you pack plenty of snacks and water for yourself and your infant. Milk can be packed in a cooler bag to keep them fresh and accessible during the journey. For breastfeeding mothers, consider directly feeding the infant. Prepare pre-scooped powder with bottles pre-filled with water to make it easier to make milk during the trip if you're child takes formula milk.

Bring a variety of toys and books.

Pack a variety of toys and books to keep your infant entertained during the journey. This can include soft toys, musical toys, and interactive books. You don't have to bring everything, just their most preferred ones at the time will do.

Include stopovers in your itinerary.

Even the little ones get tired even if they're just staying in their carseats. In this case, having stopovers every one to two hours can help everyone get some fresh air and even go for restroom breaks. Also take this chance to help them recover for a bit before you go to your destination. Allow them to run or walk around a bit before getting back on the road.

ADVERTISEMENT - CONTINUE READING BELOW

Use a carseat.

Install a carseat to keep your infant safe and secure during the journey. Make sure that it's properly installed and it's compatible with your car model. This will prevent potential problems, such as instability and accidents.

Dress your infant in comfortable clothing.

Dress your infant in comfortable and breathable clothing that is suitable for the weather conditions. Avoid dressing your infant in bulky or tight clothing that may cause discomfort and fussiness during the trip.

Keep a first aid kit handy.

Pack a first aid kit that includes items, such as bandages, antiseptic wipes, and fever-reducing cooling sheets. While you're at it, make sure to include medications as well just in case your little one starts to feel unwell in the middle of the trip.

Bring a stroller.

It may seem like a great hassle, but bringing a stroller with you during the trip can be an unexpected relief when you go for stopovers or decide to have a quick errand with the little one. This is especially true if your infant has that tendency to try to pry away from your arms each time they have that urge to look around them.

Pack a changing pad.

Pack a portable changing pad that can be used for changing your infant's diaper during the journey. This will ensure that you have a clean and safe space for diaper changes. You'll never know when you'll be needing to change diapers in the middle of a traffic jam.

Use a sunshade.

Use a sunshade to protect your infant from the sun's harmful rays. As we're currently approaching the heat of the summer months, it's best to bring one along to keep your infant comfortable for most parts of the trip.

Have a plan for emergencies.

Have a plan for emergencies, such as a flat tire or car breakdown. Make sure that you have the necessary tools and supplies to handle such situations. Also ensure that you can contact people within the area where you're planning to have your road trip. This will increase your chances of having someone assist you in case something goes wrong.

Road trips with infants can be quite challenging but with proper and adequate planning, things can still be manageable for everyone. Make sure that you have everything you need and always think ahead when it comes to potential mishaps. 
Don't forget to plan for some fun activities along the way. This will make the trip entertaining for your little one and can certainly help energize everyone during the long hours on the road. 

For the best possible experience, always make sure to check your road trip checklist and never forget to bring the most important items that your infant needs.

Trending in Summit Network