Parent Chat
April 09, 2020, 11:00:28 pm
Welcome, Guest
News:

Don't forget to check your email verification from info@smartparenting.com.ph
Show Posts
This section allows you to view all posts made by this member. Note that you can only see posts made in areas you currently have access to.
Messages - Ornate Two Accessories
Pages: [1]
1
« on: July 31, 2019, 07:02:14 am »
2
« on: July 06, 2019, 11:25:07 pm »
3
« on: July 06, 2019, 01:29:37 pm »
4
« on: July 05, 2019, 09:09:00 am »
5
« on: December 25, 2018, 12:39:20 pm »
Siguradong tatawa kayo dito. Sa Janauary 30 na sa buong sinehan.

Like our FB Page Ang Sikreto ng Piso
6
« on: November 30, 2018, 09:26:06 am »
Gelli de Belen and Ariel Rivera discovers about their sons studying abroad
By Rose Garcia Pep. Ph

Gelli de Belen is glad her sons Joaqui and Julio, who are studying abroad, have become independent and more responsible.

Gelli de Belen's Instagram feed was recently filled with posts about Joaqui and Julio, her two sons with husband Ariel Rivera.

The boys were in the Philippines for a few weeks of vacation and family time before they went back to Canada, where they are currently studying.

Gelli explained, "Kasi summer lang, pero ngayon nandoon na ulit sila, nakabalik na sila. Siguro naka-isang buwan at kalahati rin sila." The actress shared their present set-up. She would go to Canada thrice—beginning, middle, and end of the year. During Joaqui and Julio's summer vacations, they will come home to the Philippines.

She added, "May mga girls silang gusto, ka-text. Pero gusto ko, mag-focus sila sa dapat nilang pag-focusan. "Sabi nga ng Tatay nila, 'Alam niyo boys, yung girls, palaging nandiyan. Focus on whatever you need to focus and finish it. The girls will always be there and if you have something to stand for, meaning nakapagtapos ka ng pag-aaral, mas maraming girls.'"

Now that the boys have flown out of the nest, Gelli and Ariel are back to being alone at home. The couple also finished shooting an indie film, Ang Sikreto ng Piso. The family-oriented film will be released in cinemas nationwide on January 30 directed by Perry Escaño. "Ang weird! Ang weird namin na nagko-comedy kami ni Ariel," Gelli said of the movie's genre. "Keri ko yung nagdadrama kami, pero yung comedy, nawi-weirduhan ako. Well, mostly naman, sa akin nanggagaling ang comedy. Pero si Ariel, meron yung nararamdaman ko na—okay lang ba yun? May ganun. "Pero okay naman siya, kaya lang natatawa ko." The actress also opened up on what she likes about working with a spouse. "Yung comfort," she revealed. "It's really comfortable working with your husband. So yung mga eksena na kailangang intimate, walang problema. Sabay kaming umuwi, yun lang.
7
« on: September 23, 2018, 06:52:49 pm »
Congrats on your top-rated show!
8
« on: September 07, 2018, 09:43:54 am »
Chicka Minute guest host. Galing!
9
« on: July 13, 2018, 09:19:08 am »
Bea Binene denies Alden Richards is her special someone
Inquirer.Net
By Clarizel Abanilla
Bea Binene denies Alden Richards is her special someone and stay focus on her new t.v show and film "Ang Sikreto ng Piso" written and directed by Perry Escaño.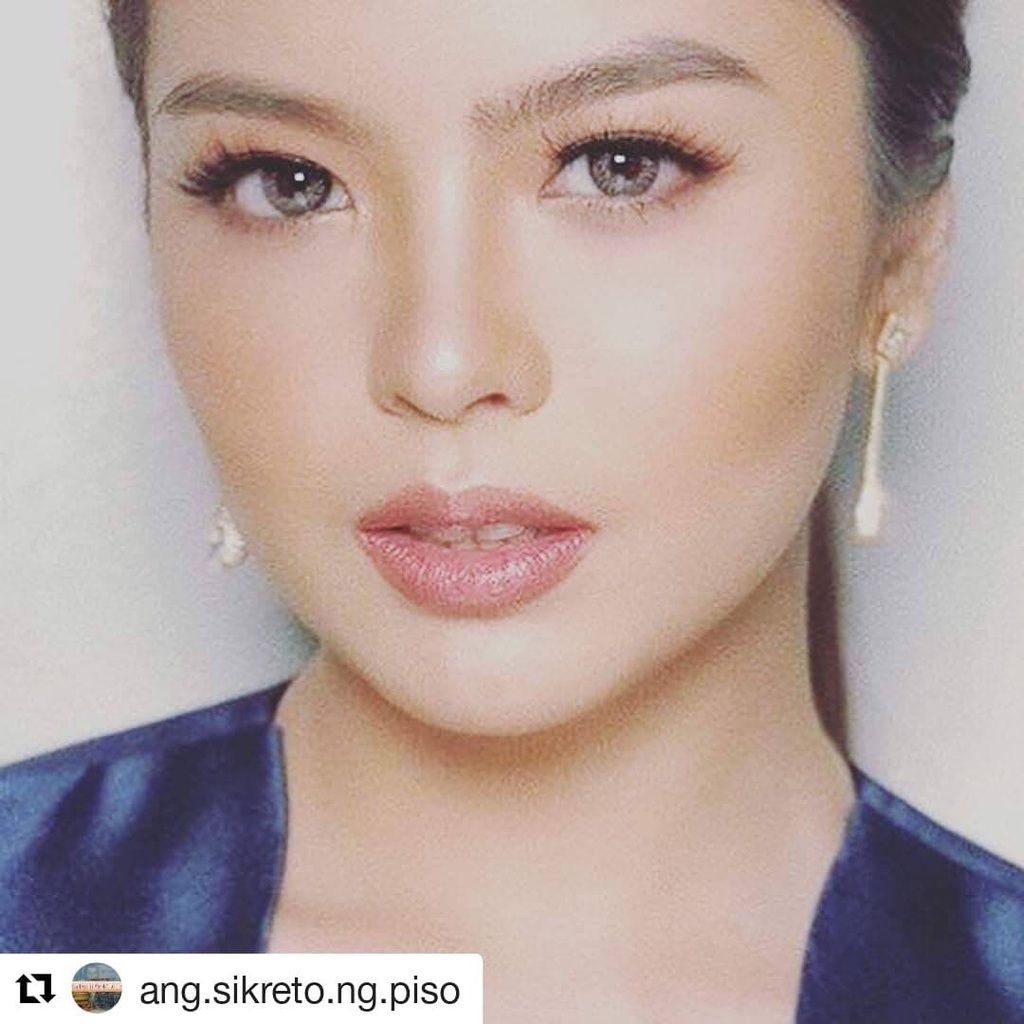 Kapuso young actress Bea Binene has put an end to speculations that Pambansang Bae Alden Richards is her "special someone." A few days ago, the actress posted a photo of a stunning bouquet of pink roses held by a man whose face was hidden behind the flowers. Netizens were then quick to suspect that indeed, it might be the "Eat Bulaga" host as they been linked together for over a few months now.
She wrote: "And in this crazy life, and through these crazy times. It's you, it's you, you make me sing.
You're every line, you're every word, you're everything." But over the course of the days, netizens still could not get over the identity of the mystery man and still went on commenting on her post.
It was only until actress Sherilyn Reyes asked why people are dragging Richards into the issue that Binene responded. Taking from Reyes' comment, it looks like she knows something about the young actress' love life when she tried to confirm with the teen star if the man was a "non-showbiz." Here, Binene answered, "… 'di ko din alam ate, yup, non-showbiz." Bea also added that "I am now focused on my new t.v. show with my mother studio "Kapag Nahati ang Puso," to be aired on July 16 and will be promoting my new film Ang Sikreto ng Piso written and directed by Direk Perry Escaño." The film is produced by JPP Dreamworld Productions and MPJ Entertainment Productions. #beabinene
10
« on: July 13, 2018, 09:00:45 am »
Wacky Kiray is happy with his Bagani & I Can See Your Voice shows plus new film Ang Sikreto ng Pisoby
by Angelique Sampayan
Pep. Ph
I Can See Your Voice host Wacky Kiray beyond thankful for all the leassons his partner for almost 12 years had taught him. "Ang dami ko pong natutunan sa kanya, sobrang dami... Hindi ako nakatapos, marami akong mga bagay na hindi alam, na isini-share niya sa akin." Comedian Wacky Kiray, or Ricardo Balaroso Jr. in real life, admitted to getting emotional whenever he talks about his 12-year relationship.He and his partner Jereck Ty met in the most conventional way.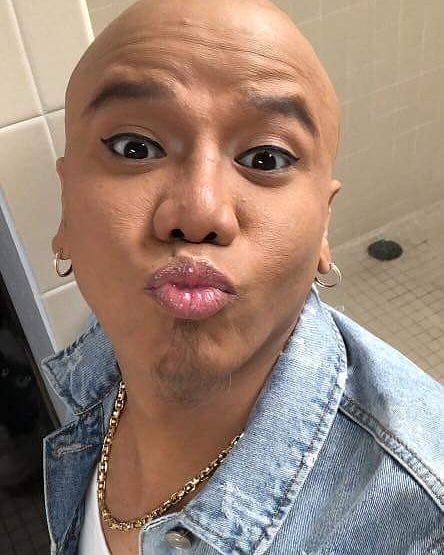 In an exchange of messages with the comedian, June 30, he detailed to PEP.ph (Philippine Entertainment Portal) how he and his partner first met back in 2005.
His message reads, "I met my partner in July 25, 2005, sa Punchline Comedy Bar. "Naka-set ako, Sunday night, then he's one of the audience."Lahat sila naka-red, around 30 of them. "Isang angkan sila, lahat naka-pula, birthday ng lola nila. "Sa harap pa nakaharap kaya pansinin at subject ng joke. "Pinaakyat namin sa stage para mapaglarua ma pag laruan image: "Pinaakyat namin sa stage para mapaglaruan." Wacky continued, "Patapos na ang gabi, mga pinsan niya teased him to sing on stage. "Binulong ko na kunin ko number niya. "Pauwi na sila, nakita ko, nag-CR. "Sinundan ko siya kahit kumakanta pa ako sa stage, naka-on ang mic ko. "Yun pala, ready na... inabot niya sa akin tissue with his number. "Then, we met the following day... we meet every day after my set or after his work." And, as cliché as it may sound, the rest is history.
According to Jereck's Facebook account, he had his culinary internship in Mandarin Oriental Manila and finished his grad school in the University of the Philippines Diliman.
Although, Wacky admitted, "Not a single day na di kami nag-aaway sa mga petty things and we are happy na we reach 12years." Wacky Kiray is busy with his "Bagani" teleserye and just finished shooting 'Ang Sikreto ng Piso, " a family oriented comedy film flick written and directed by Perry Escaño produced by JPP Dreamworld Productions. Film will be shown nationwide soon.
Pages: [1]