1
« on: January 11, 2010, 12:44:19 pm »
Basahin sa Smart Parenting.
Click this to read full article.
This Couple Got Married At McDonald's, Happy Meal Ang Giveaway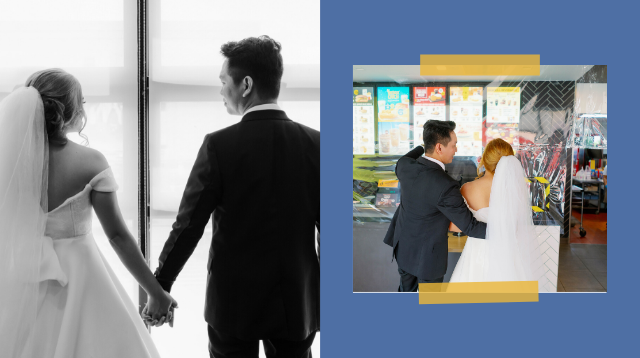 photo by FRITZIE KATE GIRON
---
Hi, Smartparents!
My partner and I are currently looking at formalizing our vows through a church wedding ceremony this year. But given our present situation, we are sort of hesitant to pursue our plans. We know that our resources are limited, since we also need to budget our income for our baby's needs.
I started this thread to ask for advices and tips from couples (parents) who were able to materialize their wedding plans without spending too much. You may also share your breakdown of expenses so we would at least have an idea how to allocate finances.
Thanks very much.
---
Naka-relate ka ba? Basahin ang
latest comment
tungkol dito o mag
Reply para makapagpost ng katanungan o payo
.