1
« on: June 07, 2011, 12:10:59 pm »
I transferred my son to a new school this school year. He is so excited that he wants to bring his bag every time we go out kahit hindi naman kami sa school pupunta
His classes will start on June 13, but I am already preparing his stuff. Making baon menus, checking for clean socks, ironing clothes etc., etc.
Please share some of your baby's (and yours too!) back to school or first day of school experience here.
Also read
How to Calm Your Child Who Cries When He Goes to School: 5 Expert Tips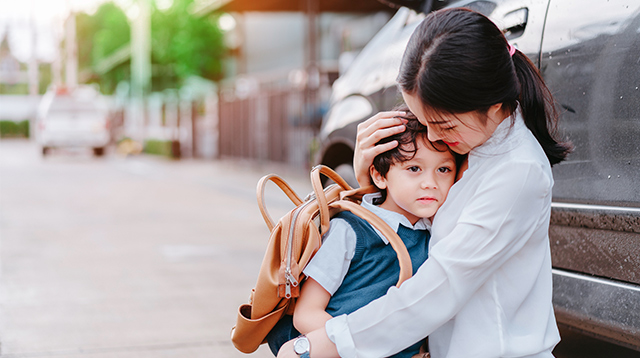 Read about it on Smart Parenting. Click this link:
https://www.smartparenting.com.ph/parenting/preschooler/calm-your-child-crying-school-a1763-20180620?ref=parentchat
Get a chance to be invited to exclusive events or grab limited freebies from Smart Parenting and partner establishments!
Reply this topic or share your tips in this forum. Invites are sent via email to selected forum members so be an active Parent Chatter!
Login
or
register
to join this and other discussions by posting your questions or sharing your tips! Members get a
downloadable freebie
upon registration or membership update. Join this and other topic discussions now! Know your
perks!
This month's hot topic:
How do you prepare your child for flu season? Ask a question or offer your tips here:
https://www.smartparenting.com.ph/parentchat/index.php?topic=114728.0