1
« on: February 14, 2012, 10:19:25 am »
hi mommies.. please post here any experience you might have on being discriminated for being a single mom..with micro blogging sites nowadays, it's easier to reach congresswomen & senators..maybe, just maybe they'd be able to hear our plight when i present proof..i know there's a law against discrimination against us but it still happens..
here's my story:
i have been discriminated in two interviews already..i am currently looking for work but i am very particular with the companies i apply to..sad to say, some of them are also particular..one told me that everything is okay - the result of my exams, my communication skills, my experience except that i'm a single mom and i shouldn't have my hopes high because it could be a major factor why i wouldn't be hired. the hr manager said they are a very conservative company and their president is a lay minister and she'd have a very hard time justifying her endorsing of me..
that was the first time i was discriminated at all..when i heard that, i felt like i was slapped..i couldn't function for a while..i am not a judgmental person..i always keep in mind that every face has a story so experiencing that is something of a shock to me..and then i was discriminated again - the president of another (different) company told me during an interview, "i like single parents because they are very hardworking..i just don't want them to get involved in not-so-ideal situations in the company (then looked intently at me)"..well, that was implied but discrimination nonetheless..
this is how some view us - when you're a single mom, you automatically earn a questionable character and that you are predisposed to do something wrong more than the average person..i feel really bad..i'll admit, until now i am still hurt for the way i was treated..
mommies, please share your experience..although, i wouldn't really wish for anyone to be discriminated but if you have been, please share the details..
anyway, happy valentine!
---
Read it on Smart Parenting.
Melissa Ricks on Learning to Love Yourself: 'It's a Long, Long Process'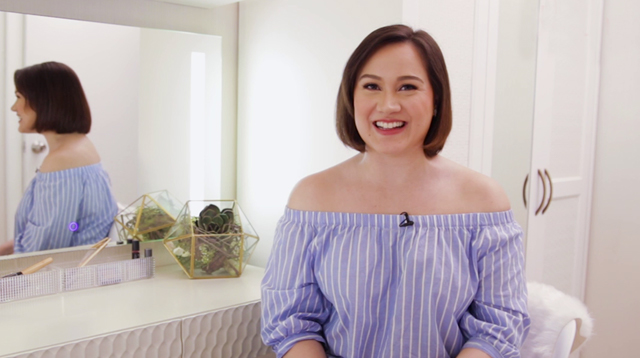 Click this link:
https://www.smartparenting.com.ph/health/wellness/melissa-ricks-self-love-self-care-a00228-20190213?ref=parentchat
Get a chance to be invited to exclusive events or grab limited freebies from Smart Parenting and partner brands!
Login
to reply to this topic or share your tips in this forum. Invites are sent via email to selected forum members so be an active Parent Chatter!