Show Posts
This section allows you to view all posts made by this member. Note that you can only see posts made in areas you currently have access to.
Messages - April Lachica
Pages: [1]
1
« on: April 19, 2009, 07:57:26 am »
Here's Baby Miguel
2
« on: July 27, 2008, 02:45:29 pm »
me august 24 po
3
« on: June 17, 2008, 11:11:30 pm »
pls check too. sometimes yung iron na supplements that we give, they can cause constipation too
4
« on: June 17, 2008, 11:09:47 pm »
im not particularly sure of a layman's term for G6PD.
G6PD is actually an enzyme, something that hastens a process in our body. it hastens conversion of carbo to energy. it also protects red blood cells from being easily destroyed.In its absence, red blood cells are easily destroyed such that one may be noticed to be pale. too much rbc destruction leaves much wastes, causing the urine to be tea-colored and the skin and eyes yellow (jaundice)
The attacks are usually trigerred b stress and infection
Treatment of attacks, transfusion and steroids
5
« on: June 11, 2008, 10:55:27 pm »
from your last menstrual period, you deduct 3 from the month and add 7 from the day.
example: your LMP is April 15, 2008, translated as:
4 - 11 - 08
-3 +7
__________
1 - 18 of the next year.


6
« on: June 11, 2008, 10:51:27 pm »
1. Eency Weency Spider
2. Hush a Bye Baby
3. Twinkle Twinkle little star
4. I'm a little teapot
5. Alphabet song
7
« on: May 06, 2008, 04:19:33 pm »
i bought an electric breast pump (pigeon) pero the manual worked better. Natalac is 3x/day. Unfortunately, i started it lang after delivery.
8
« on: May 05, 2008, 10:17:05 am »
yup, sobrang supportive nga hubby ko and i think it really helps. If only i can afford not to work kaya lang i have too din para ok future ng baby namin. well, i think we would have to live with this separation anxiety.
9
« on: May 04, 2008, 06:53:17 am »
My hubby loves Dad's kasi eat all you can pati mga sushi.
we also love eating at the San Miguel by the Bay. Fresh air pa kasi. We brought baby one night and he was able to witness the fireowrks display.
Pancake house at the harbor square is perfect if u want pasyal for babies especially in the morning. fresh air near the bay whil eating your all time favorite pancakes. Pati yaya ko enjoy


10
« on: May 04, 2008, 06:41:02 am »
i see to it that i always carry his pix and try calling on the phone so i can hear his voice. hirap no. my hubby once told me na sa house ka na lang kaya mag work para kasama mo lagi si baby. kung pwede nga lang...
11
« on: May 03, 2008, 10:55:02 am »
If you think you may have depression or know someone who is suffering from it or other mental health depression, contact the DOH's 24-hour suicide prevention hotline, HOPELINE, (02) 804.4637; (09170 558.4673; and 2919 for Globe and TM subscribers. PhilHealth now also covers treatment for mental health disabilities.
Basahin sa Smart Parenting.
Overwhelmed Sa Dami Ng Gagawin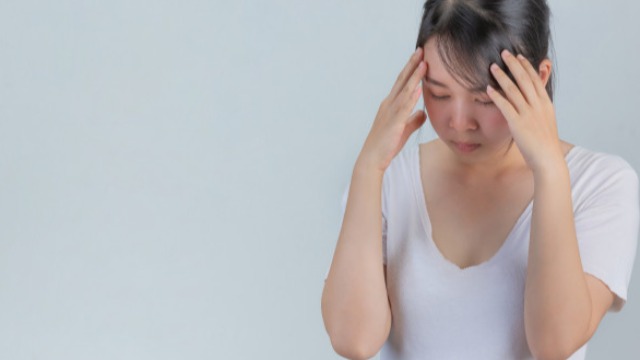 photo by UNSPLASH/JCOMP
---
Naka-relate ka ba? Maging member na para makapagpost ng katanungan o payo dito
Reply to join this discussion
.
---
aj's story on mommy's separation anxiety moved to this thread:
https://www.smartparenting.com.ph/parentchat/index.php?topic=115353.0
12
« on: May 01, 2008, 08:34:21 am »
you could try eliminate causes kung san sya allergic. check mo muna the food that ur baby eats. eliminate yung may egg, chicken or seafoods one at a time and see when rashes appear. hirap lang pag multiple allergies niya
13
« on: April 30, 2008, 07:56:02 pm »
yup. rashes may be initial signs of allergy and u should consult your pedia para ma eliminate causes. hopefully di yung milk pero pag milk aside from skin manifestations, stools are watery in consistency. check beddings too baka may mga bedbugs.
14
« on: April 28, 2008, 10:05:52 pm »
actually skin asthma as i know it, is the common term we use lang for allergies. kasi skin lesions usually ang manifestations ng allergy. commonly, allergies are due to exposure to certain substances. sa start parang sort of elimination ang cause. there's one test that dermatologists do - yung skin patch test. pero im not sure if they do it on babies. the thing is they try small amounts of different substances and stick these patches on your back. they'll check it after 24 hrs and see to which you react. better see a derma na lang din.

i'm actually an internist, not a pedia but i see such cases during my training
Pages: [1]