Parent Chat
June 21, 2021, 06:53:36 pm
Welcome, Guest
News:

Don't forget to check your email verification from info@smartparenting.com.ph
Show Posts
This section allows you to view all posts made by this member. Note that you can only see posts made in areas you currently have access to.
Messages - simplem0m
Pages: [1]
1
« on: May 15, 2013, 05:58:33 pm »
@liabelle @ iamsheymareie lets go mga sis!
2
« on: April 27, 2013, 10:40:43 am »
PRAY PRAY AND PRAY!
I think yan din ang isang bagay na nakakalimutan natin. Lets pray to forgive ourselves and also sa taong nanakit sa atin. Its time to reflect that life is beautiful and full of challenges not the wrong doings/decsicion we've done. One day mare-realize din natin why we ended up like this. Im still on the process of moving forward. But one of my great defense on how to overcome problems is thru praying. Nakaka gaan ng pakiramdam, try mo sis mag novena esp on wed (mother of perpetual help) .
Way to go sis! Smile and never forget that life is always a gift from god.
3
« on: April 15, 2013, 08:24:08 am »
In your situatuon right now, much better not to use surname ng father ng baby mo. He didnt bother nga to ask sayo if ipapa-panglan mo ba sa kanya? You have all the right since wala naman syang paki-alam sa inyo ni baby. Atleast hindi din magugulo ang isip ni baby when she/he grown up, na bakit magka-iba kayo ng surname, mahihirapan ka pa mag explain. Mas madali na siguro paltan ang surname ni baby if ok na kayo ng father niya. Or what if you found someone who is willing to marry you, mas madali ma-transfer ang surname niya, kasi no need na ang consent or signature ng father niya. Parang mas madali ang process kesa may father nga naka pirma sa birth cert. pero di naman pinaninindigan ang pagiging ama niya. But syempre, the decisions is still up to you.
4
« on: April 04, 2013, 05:15:00 pm »
@iamsheymareie sis from fairview ako. ikaw? sorry for late reply.
5
« on: March 12, 2013, 05:41:30 pm »
Thanks sis. Actually Im from QC, pwede ko na rin i-try if im within the area. 500plus is so affordable.
6
« on: February 13, 2013, 08:12:51 am »
Basahin sa Smart Parenting:
Home Spa Service: Saan Magandang Mag-Book Ng Mani-Pedi
Click

HERE

.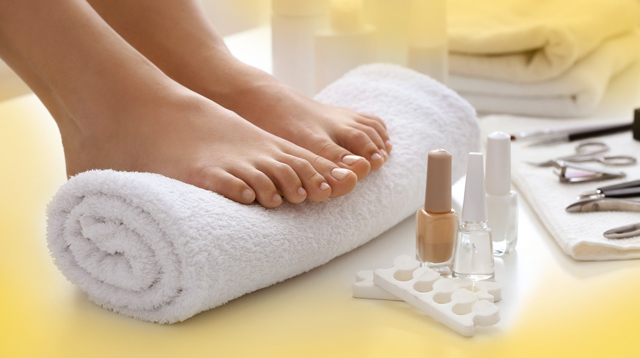 ---
Hi mommies! where is the best spa for you? And affordable po ba ang rates? Nag-try ako mag basa ng mga reviews, but til now im stil undecided. Need your feedbacks and recommendation.
Thanks!
---
Naka-relate ka ba? Mag post ng katanungan o payo dito
Reply to join this discussion
.
[/color]
7
« on: February 11, 2013, 01:37:50 pm »
hi.. new here! Sali naman ako sa badminton. Keep me posted. BTW, im from QC too.
Thanks!
Pages: [1]