1
« on: September 17, 2015, 12:55:44 pm »
Basahin sa Smart Parenting:
Paano Kung ang Anak Mo ang Bully?. Click

HERE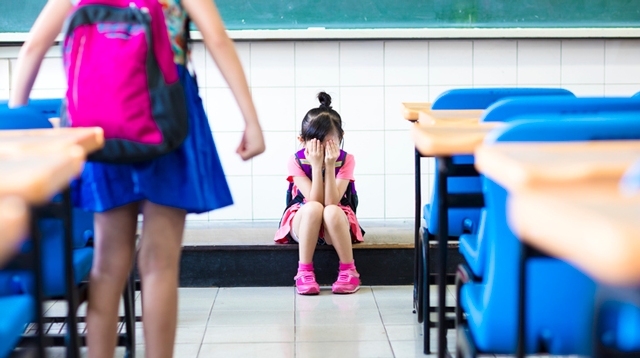 ---
Hello Moms!
Gusto ko ulit i-up itong topic na ito for us to be aware of what to do if our child has been bullied or being
bullied
not only in school but everywhere.
Recently lang, just want to share, my son is currently a kinder. I and his father usually take turns sa paghatis sa morning and start pa lang ng class, there's this particular boy classmate, always like to get my child's attention (by the way, lalake po anak ko). Either hilahin ang bag ng anak ko, tapikin sa balikat, unahan sa pila.. For me, theres nothing wrong kasi kids at 5-6 yrs old talagang likas na malilikot. But as days, weeks, months pass by, redundant na to the point na minsan umaalam na yung anak ko. Minsan nadidinig ko pa kasi hindi ako agad umaalis, i wait for them na pumasok sa classroom before i go home, inaasar niya anak ko. As in its irritating. As mother, hindi ko pinapansin kasi nga bata eh, minsan sinaway ko, sumunod naman yun bata but ganun pa din daw sabi ng anak ko sa loob ng room. (mag kasama pala din sila sa isang table).
What it really pissed me off is when my mother told me na kinausap siya habang sundo niya anak ko na kinagat ng anak ko yung bully classmate niya. Initially, sabi ng mama ko, hindi yun gagawin ng apo niya kung wala din ginawa sa kanya. Precisely!. The parent aide at teacher of course tell my mother na oo nga daw kasi my sons pencil case was being thrown by the bully classmate and worst pa, kinaskas pa sa sahig which my son naman saw (magsusubmit daw kasi ng activity ang anak ko when he felt na may kinuha yung classmate niya sa gamit niya, and it turns out na nakita mismo ng anak ko yung ginawa nung batang yun). what my son did was get the pencil case, sumuot sa ilalim ng table at kinagat yung tuhod. Syempre, umiyak yung bully. Na-call yung attention ng parent aide. madaling salita both were reprimanded, kinausap na mali nga yun. Sabi naman ng parent aide, na talagang hindi naman gagawin ng anak ko yun if he was not provoked.
As a mother, the ff day nagpunta ako ng school, talked to the teacher. I told her what I know from the start at base sa kuento ng anak ko which I end up saying na ilipat na lang ng table anak ko para iwasan yung bata. Which in turn ginawa naman at nag ask ng pasensya yung teacher. Yun pala, nakausap na prior pa sa incident na yun yun parent ng bata. May problema ata ang bata - kulang sa pansin. So all the while I thought ok na, tapos na issue, malayo na anak ko sa bully kid. Aba naman, one time sinundo ng mama ko anak ko, may stain ng chocolate yun polo ng anak ko which in turn gawa na naman ng bully kid. I told my son not to get involved sa mga away, if meron man nang aaway sa kanya, inform his teacher or parent aide esp kami sa bahay. I told my husband to go again to the school. Ayun, kinausap niya ulit si teacher at yung bata na mismo. I know its bad pero sabi ng hubby ko, kinausap niya yung bata na next time gawin niya ulit yun, ill bring you to the police so the police will put you in jail because what you do to your classmate is not good. Do you want me to put chocolate stain in your polo?. Sabi ng teacher naman, babantayan na lang nila ng husto yung mga bata at nahihiya na nga daw sa amin kasi my son daw is sobrang masayahin, ayaw nga daw ng may kaaway. He always have a happy face kasi.
So kayo moms, sorry ang haba, what do you think is the best way na maiwasan yung mga ganitong situation at school. kasi kung ako lang, papakatotoo lang, gusto ko na kurutin un bully kid na yun kaso baka ako naman mapolice, hehe.
---
Naka-relate ka ba?
Reply to join this discussion
.