61
« on: January 26, 2008, 08:47:57 am »
Read it on Smart Parenting.
Our Ultimate Babywearing Guide! The Dos and Don'ts When You Decide to Use a Baby Carrier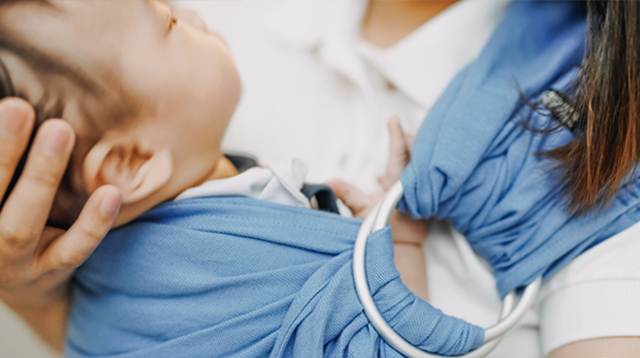 Click this link:
https://www.smartparenting.com.ph/parenting/baby/babywearing-dos-and-donts-a00228-20190430?ref=parentchat
---
Here's a baby sling 'how-to' I made just for this group. My baby is 10 mos old. Please note that
I don't sell sling
. I'm just a happy user. Carriers also got advantages over slings but we'll discuss that next time.
1)First you always fix the 'flower' this is just spreading out the fabric in the ring to rid of twists that can make adjustments difficult. More of this is explained on your sling manual and video.
2)Make sure you know which side of the tail to pull. The upper side to adjust the inner rail and ...
3)the lower side to adjust the outer rail. You need not pull the middle part to make a deeper pocket. I'm making a pouch for a kangaroo carry.
4) Even if I'll do a front facing carry, I still need to fix the sides so the lapels will be neat.
5) And so here's my pouch
JC is already 10 mos and weights 10kg. He's outgrown the kangaroo so now I'll do a type which is also like the kangaroo but with his legs sticking out. This type of carry is not in the manual so I'll call it the
"kuyakoy" carry
.
6) Now I pull the corresponding railing (or side, or hem line) on the tail fabric to snug JC in place. I'm not carrying JC here. His weight is already inside the pouch, I'm just supporting his bottom with my arm while I'm still adjusting the sling. It's better to this this sitting down if you haven't the knack of it yet.
7) Make sure the bottom fabric is this high to ensure he's seated deep in the pouch.
This Kuyakoy carry can cause the back of baby's knee to have creases so I can't carry him like this for more than 30 mins, or until he starts moving uncomfortably. Danger here: When the baby suddenly stretch his legs out, he might fall off the pouch so you need 1 arm under the baby's arm and to his front for support. Only 1 arm is free. It may look like his knees are already pressed on his shoulder, but no. Only the pocket is deep to keep him secured. We do this kind of carry every morning to get some sun. He's already popular in the neighborhood. When in the mall, I put socks and shoes of course
. Is he comfy? He doesn't complain.
You can use the tail to cover his head in case it starts to rain or if the sun's too hot. In most cases and for your comfort, you can just throw the tail behind your shoulder so you won't feel like Moses or Joseph.
Next time, I'll post about the side carry.
---
Get a chance to be invited to exclusive events or grab limited freebies from Smart Parenting and partner brands!
Login
to reply to this topic or share your tips in this forum. Invites are sent via email to selected forum members so be an active Parent Chatter!