Parent Chat
August 06, 2020, 03:24:02 pm
Welcome, Guest
News:

Don't forget to check your email verification from info@smartparenting.com.ph
Show Posts
This section allows you to view all posts made by this member. Note that you can only see posts made in areas you currently have access to.
Messages - neth378
Pages: [1]
1
« on: March 13, 2009, 02:21:18 pm »
you could try second mom, its near ULTRA
2
« on: August 23, 2008, 08:43:02 pm »
intellicare and philam care ang samin ni hubby. hi, mommy keihliwanag, ask ko lang kung magkano ang rate sa intellicare at kung tumatanggap na ba sila ng hinde corporate.
3
« on: August 20, 2008, 04:09:27 pm »
[[/quote]Ok din heaven and Eggs. When they were just starting, most of their servers wore butterfly wings but i think they dropped the practice na.
4
« on: August 20, 2008, 03:45:19 pm »
hi mommies out there! do you know a swimming school for babies, kc my daughter w/c is 15mos. is fond of water, gusto ko sana cyang i-enroll sa ganon this summer. bka may alam kayo, pa post naman w/ contact no. pls. sana within qc particularly near sm north edsa. thanks in advance.

You could try calling bert lozada's swimming schools, they have many branches and they accept students as young as 6 months. I'm sorry i don't have any contact numbers.
5
« on: August 19, 2008, 09:08:11 pm »
Basahin sa Smart Parenting:
Take A Look Back At The Amazing Parks And Destinations We Visited In 2019!
Click

HERE

.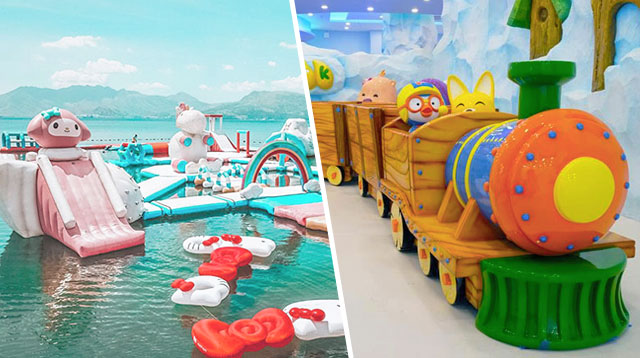 ---
our kids love to slide and we've been to almost all the indoor playgounds, would like to know of more outside options within metro mla aside from mla zoo, which we've already visited and had fun too.
---
Naka-relate ka ba? Mag post ng katanungan o payo dito
Reply to join this discussion
.
Pages: [1]