Parent Chat
June 21, 2021, 08:35:49 am
Welcome, Guest
News:

Don't forget to check your email verification from info@smartparenting.com.ph
Show Posts
This section allows you to view all posts made by this member. Note that you can only see posts made in areas you currently have access to.
Messages - kareenliez
Pages: [1]
1
« on: July 27, 2013, 02:47:48 pm »
What do you mean na parang totoo talaga?
2
« on: July 27, 2013, 02:46:54 pm »
My baby was exposed to books early. Kahit 1 month palang, I read books to her. She grew fondness for books then. At 4 months, I bought her a book with lots of pictures on it. Then from there, padami ng padami books new and she loves them all up to now. She is already turning two and she would grab my hand just to read books to her. Most of the time, she looks at her books. Memorize na niya lahat. Kaya I need to get new books na. It is a good habit to read books to your kids before going to sleep or even during the day. Make it part of her playtime. I googled for books that would fit baby and made a list of it in my blog since I am planning to buy her new books.
http://www.pinkheartstring.com/2013/07/15-books-best-for-toddlers.html
3
« on: July 27, 2013, 02:12:30 pm »
4
« on: February 15, 2013, 01:01:47 pm »
Basahin sa Smart Parenting:
8 Smart Online Shopping Tips For Moms and Dads
Click

HERE

.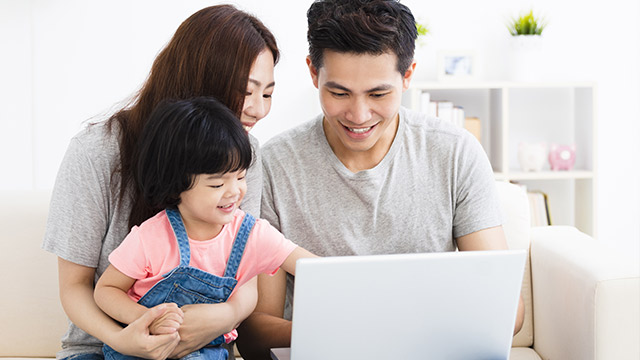 ---
Hi mommies! You might want to get some online shopping tips especially for those who haven't tried online shopping. Read here:
http://pinkheartstring.blogspot.com/2013/02/online-shopping-tips.html
. XOXO
---
Naka-relate ka ba? Mag post ng katanungan o payo dito
Reply to join this discussion
.
5
« on: January 31, 2013, 02:52:10 am »
Hi mommies
Ano ba magandang vitamins for my baby? 18 months na sya pero ayaw talaga mgtake ng vitamins
ngayon celin yung vitamins niya but she hates liquids/syrups talaga...i wonder if she could take the chewable tablets instead. pero i do not know what vitamins that could fit her age and pwede....hope you could help me with this
XOXO
6
« on: January 31, 2013, 02:38:15 am »
Cetaphil gamit ni baby
its good on the skin and very mild.
7
« on: January 31, 2013, 02:19:48 am »
I start soaping my baby on her delicate parts and then soap her from head to toe na. I do that to make sure that she'll be clean sa more important parts. Although, all parts of her is important of course. I also make bathing fun for her. You can check on how i do that in my post about
http://pinkheartstring.blogspot.com/2013/01/play-bath-time.html
. I have also given tips on how to make bath time fun.
--------------------------------------------------
Take a dose of on parenting and other fun baby topics on
http://pinkheartstring.blogspot.com/
Pages: [1]