Pinoy Moms Share Funny, Weird, and Just Really Bad Baby Advice

Some moms followed the advice -- much to their regret.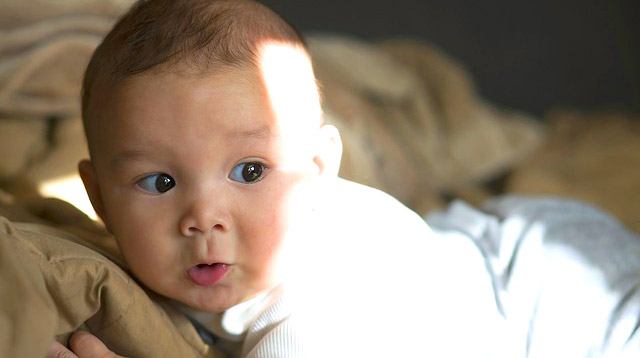 There's no escape, first-time mom. Advice will be given to you whether you like it or not. They -- your relatives, friends, friends of friends, your mom's friends -- mean well, of course. But sometimes they dole out pieces of advice that are either plain wrong or ridiculous.   

Via our Facebook and Instagram, we asked SP Moms to share the bad, weird, and awful parenting and baby advice they've ever heard.

1. "Have your guests put 'laway' on the baby to scare the 'bati' away." --Mommy Lucas
Here's a comment from one mom that received lots of reactions (likes and laughing emojis!). It's not harmful or bad advice, but it is a little funny if you're not familiar with the Filipino pamahiin culture. 

The comment refers to what Pinoy parents call "usog" or "nabati." If you're the type that "madaling maka-usog," (how to know we have no idea), you immediately smear a drop of saliva, with the use of a thumb, on the child's forehead or tummy. If not, you leave a parent with a cranky, or, worse, crying baby, and he can't be soothed! We're not really sure what to make of this, but many grandparents swear by it. Hey, we'll try anything to stop the baby's crying, right?

What other parents are reading

2. "Feed a 3-month-old baby rice! My mom says 'They'll get used to it, and will never be a picky eater!' Poor baby!" --Mommy Stephy
Yikes! Experts do not advise parents to start feeding their babies solids before 4 months of age. Any earlier and your baby may not be able to digest starch yet, according to Mayo Clinic. And, there are real risks to feeding a baby solid food too early including aspiration, too much or too little calorie and nutritional intake, and higher chances of obesity. Look for signs that your baby is ready for solids before starting him on a complementary diet. Find out more about this here.

3. "'Paglabas ng gatas mo, tapon mo yung unang tulo.' Bye, bye colostrum!" --Mommy Athena
That is the kind of bad advice moms should be wary of following. The milk that comes right after a mom gives birth, or sometimes during the later stages of pregnancy, is called colostrum. It may be clear or yellow in color, and may only come out in drops. It's different from typical breast milk hence why others may presume it's for discarding. However, it is vital a newborn gets it, according to doctors everywhere including the World Health Organization and the Department of Health. 

"It's full of antibodies and immunoglobulins, which help protect newborns as they come into our world of bacteria and viruses," lactation consultant Jan Barger said in a column for BabyCenter. For this reason, immediately latching a baby onto a mom's breast is part of early newborn care. Colostrum "basically sets the child up for a strengthened immune system," said Roger Thurow, a senior fellow at The Chicago Council on Global Affairs and the author of the book, The First 1,000 Days: A Crucial Time for Mothers and Children--And the World.   

ADVERTISEMENT - CONTINUE READING BELOW

What other parents are reading

4. "Only bathe babies on Fridays" and "'Wag paliguan ang baby kapag Miyerkules at Biyernes Santo" --Mommy Vanessa and Mommy Grace
It's a common conundrum first-time parents face: When and how often should you bathe your baby? It isn't dependent on a particular day, of course. Pediatrician Dr. Jamie Isip-Cumpas, from Parkview Children's Clinic in Makati, gives her expert advice. "You don't need to bathe your newborn every day. It's recommended that you only bathe your baby thrice a week."

You can also wipe down your baby whenever you see the need. "Clean the areas that get dirty like the baby's diaper area, the face and even the neck. You can wipe the area or even wash it if you need to." 

5. "'Wag magpadede 'pag pagod kasi madedede ni baby ang pagod mo." --Mommy Lhen
Back from a tiring day at work? It's definitely okay to still breastfeed your little one and have that much-needed, peaceful bonding moment together. "Stress is not passed on to the baby [through breastfeeding]," said Joyce Martinez, a registered nurse and International Board Certified Lactation Consultant (IBCLC). 

L.A.T.C.H. Philippines breastfeeding counselor Claire Mogol agrees and adds, "I've been advised not to breastfeed when tired because the breast milk will taste sour. I've also been told breast milk gets spoiled when the mom is tired. There is no truth to these kasabihan. Breast milk does not get spoiled in the breast. Moreover, the act of breastfeeding releases relaxing hormones for the mom. That is why a mother sometimes might feel sleepy when breastfeeding." (Read "6 Questions Every First-Time Mom Asks About Breastfeeding" here.) 

CONTINUE READING BELOW

Recommended Videos

What other parents are reading

6. "Sabi ng biyenan at mommy ko na lagyan ng bigkis para maganda daw ang pusod. Tapos nagka-rashes ang bewang ni baby! Tinapon ko nga lahat ng bigkis sa pagkabwisit ko." --Mommy Anna
As shown from this mom's first-hand experience, a bugkos is definitely not a good idea. Your baby's belly button area needs to "breathe" especially if the umbilical stump has not fallen off yet. "Covering the umbilical area keeps in moisture, which is a perfect environment for bacterial growth. Also, keeping it covered may prevent you from noticing a starting infection," said pediatrician Dr. Ina Atutubo. 

Placing a coin over your child's belly button will not prevent or cure an umbilical hernia either (a common and typically harmless condition where a newborn's belly button bulges) or give your child an "innie" belly button. Find a guide to bellybutton and umbilical stump care here.

7. "Ibalot si baby kasi wala pang init na nararamdaman. Hay." --Mommy Camille
Your baby can feel hot especially if you wrap him up in too many layers -- complete with socks, mittens and bonnet on a hot day. Infants are, in fact, at higher risk of heat exhaustion. "The body's ability to regulate its temperature isn't fully developed in the young," according to Mayo Clinic. And it goes both ways as it's also the reason why babies easily get cold too. 

So, how do you know if your baby is feeling too warm or is getting chilly? "If your baby is sleeping comfortably and feeding well, and is calm and not too cranky, then she's probably the appropriate temperature. You can also check to make sure that her extremities — her hands, feet, and head — are neither hot nor cold to the touch," pediatrician Dr. David Geller said in a column for BabyCenter.  

ADVERTISEMENT - CONTINUE READING BELOW

What other parents are reading

8. "Lagyan ng sinulid ang noo pag may sinok." --Mommy Hana
We're not at all sure of the logic behind this advice. The disappointing truth is science has yet to find a cure for the pesky sinok. But it is okay as doctors reassure parents that hiccups are usually nothing to worry about. 

"It's a nuisance to parents, but not so much to the baby," said pediatrician Dr. Lynnette Mazur, a professor of pediatrics at the University of Texas Health Science Center. "Unless the hiccups interfere with daily activities like sleeping or eating, there's no need to see a healthcare provider." Though you can't to stop the hiccups in its tracks, there may be ways you can prevent it. Find out how here.

Followed any "bad" parenting advice lately? Let us know and comment down below! 

What other parents are reading

Celebrate your pregnancy milestones!


Enter your details below and receive weekly email guides on your baby's weight and height in cute illustration of Filipino fruits. PLUS get helpful tips from experts, freebies and more!

You're almost there! Check your inbox.


We sent a verification email. Can't find it? Check your spam, junk, and promotions folder.

Trending in Summit Network