Your Voice Is the Most Important Thing Your Baby Will Hear Inside the Womb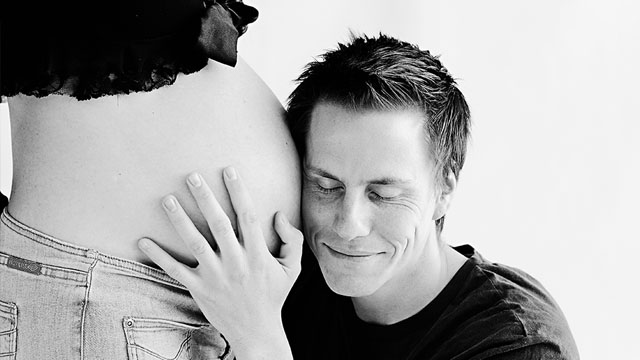 Letting your baby listen to music while in the womb has long been believed to stimulate his brain, which is why pregnant women have made it a point to expose their unborn babies to music, specifically classical music. There have been studies debunking this belief. This practice does not make geniuses out of babies, but it's the listening process that is beneficial to your unborn child.

In a study conducted on pregnant women, the would-be moms were asked to loudly play the nursery rhyme Twinkle, Twinkle, Little Star several times throughout the duration of their last trimester. After giving birh, the same song was played to their newborns while they were attached to an electroencephalogram (EEG), which measures brain activity. 

The researchers found that the newborns who had previously heard the song in utero had larger brain responses to the music than those who did not. 

What other parents are reading

Psychologist Minna Huotilainen from the University of Helsinki and co-author of the study calls this phenomenon "preconscious learning," which signifies brain activity, but the babies are not aware of it. 

"They recognize the memory, and their brains react to it," says Eino Partanen, a co-author of the study although he clarifies it is more of familiarity with the sound than memory as we adults know it.

Babies' hearing ability

"By the start of the third trimester, all fetuses should be able to hear," said Partanen. Janet DiPietro, a developmental psychologist at Johns Hopkins noted that "late-term fetuses display the full repertoire of abilities that newborns have — they could both learn."

ADVERTISEMENT - CONTINUE READING BELOW

There was a study conducted on pregnant women entailed watching a certain soap opera. Findings showed that their days-old babies could recognize the theme song of the soap opera whenever they heard it, which would cause them to halt their crying.

What other parents are reading

How you can stimulate your baby's brain in utero

Letting your baby listen to music while he is in the womb probably won't make him smart. But the studies do illustrate the vast potential of a baby's brain even while still inside the womb, and you don't have to limit your "bonding sessions" to classical music. Anything you make him feel or hear while he's still in the womb will be familiar to him after he is born. Here's how you can take advantage:

1. Talk to your baby.

Psychobiologist Carolyn Granier-Deferre, of Paris Descartes  University believes that babies in the womb could perceive the sound of speech. "When fetuses are old enough to hear fairly well, about four to five weeks before birth, they will be exposed to all the sounds of the maternal environment." For this reason, don't be surprised if your baby favors the voice of his father or siblings over those of others.

2. Sing your baby a lullabye.   

Partanen said that the most soothing sound to a child is his mother's voice. And because the baby could hear it from inside, it is said to drown out even loud recorded music. What the mother sings while the baby is inside her will be a familiar memory to the child when he is born, reminding him of the safe place that is his mother's womb.   

3. Read aloud books.

There is no hurry to teach your child everything while in the womb, but there are studies that support the theory that reading aloud books while pregnant could help develop early language skills. If nothing else, it can be a part of your mother-baby ritual that you can begin doing this early.  

Trending in Summit Network