Your Premature Baby: The Care He Needs From You and His Doctor

A premature baby needs his parents more than anyone else.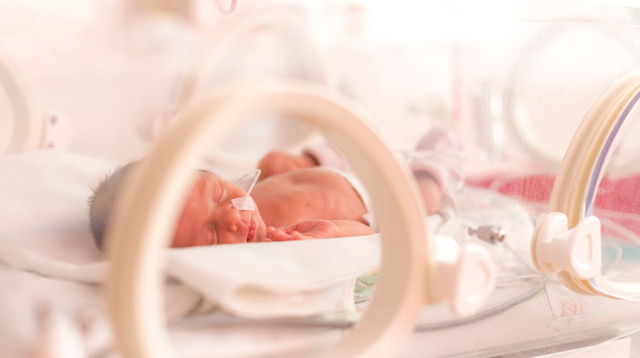 An estimated 15 million premature babies are born every year, according to the World Health Organization (WHO), and prematurity is still the leading cause of infant death globally. The Philippines is one of the top 10 countries with the highest premature births, which happen when the woman gives birth before the 38th to 39th week of pregnancy.

A full-term baby weighs an average of seven pounds, while a pre-term infant or preemie weighs five pounds or even less on average. 

Three classifications help doctors determine the best possible care for a preemie baby.

A moderate to late pre-term baby is born between 32 to 37 weeks. 
A very pre-term infant is born between 28 to 32 weeks or pregnancy.
An extremely pre-term baby is born less than 28 weeks gestation. 

Many late pre-term babies (especially those born at 37 weeks) typically don't need the specialized care that an extremely pre-term baby does, who will usually stay in the neonatal intensive care unit (NICU). 

What other parents are reading

Can you prevent premature birth?

Unfortunately, there's no telling during pregnancy if you will have a premature baby. All you can do is avoid the risks associated with it, but it isn't a guarantee. Smoking, drinking alcohol, taking recreational drugs and stress can put you at high risk of having a preterm delivery.

Other reasons for premature labor and birth include carrying multiples, an "incompetent cervix" or a cervix that dilates without contractions, a history of endometriosis, and autoimmune diseases such as Antiphospholipid Antibody Syndrome (APAS).

High-risk pregnancies like those who suffer from gestational diabetes and preeclampsia (or high blood pressure) already put a woman at risk of having a premature birth. Following doctors orders to the letter is a must. If your doctor recommends an elective C-section, it should be ideally scheduled at 39 weeks gestation.

Premature births can happen almost any time and fast. The moment you feel that you're going on labor, head to the hospital's emergency room as soon as you can.

ADVERTISEMENT - CONTINUE READING BELOW

How to care for your premature baby

Because he was born too soon, a premature baby's organs may not have fully developed at the time of delivery. Pediatric intensivist John Ong, M.D., shares doctors will immediately check if the baby's lungs are functioning properly outside the womb, if he can feed and his digestive system can handle it, and if he can self-regulate his body temperature.

The extra days, sometimes even weeks, in the NICU gives your preemie baby access to incubators to prevent hypothermia and to provide him oxygen and ventilators to help him breathe. Breast milk, the best first food for a preemie, will be introduced gradually until his intestines can handle a full feeding, and he learns to suck and swallow to be able to latch on to the breast. 

Other reasons that require a preemie baby to stay in the hospital's NICU are bleeding or lack of oxygen in the brain. Due to their underdeveloped immune systems, they are prone to infections, blood complications, vision problems, and gastrointestinal issues that negatively affect how his body gets rid of its pee and poo.

There is no one way to address premature babies' varying conditions. But the following will help pre-term babies get stronger and healthier. 

Perform delayed cord clamping

The American Academy of Obstetricians and Gynecologist (ACOG) recommends delayed umbilical cord clamping. Premature babies benefit the most from the additional blood flow from the placenta, which has been proven to contain essential nutrients and antibodies. The extra blood volume has been associated to help improve blood circulation and better red blood cell volume. It also lowers the baby's chances of suffering a brain hemorrhage and intestinal tissue damage. 

CONTINUE READING BELOW

Recommended Videos

Do skin-to-skin contact

As fragile as preemie babies look — some of them are so tiny — skin-to-skin contact (kangaroo care) is one of the best things for them. The American Academy of Pediatrics (AAP) says kangaroo care is crucial in preventing preemie deaths, helps them recover from an illness, increases growth, and forges mom and baby bond. Touch therapy, even slightest massage or touch,  makes a substantial positive impact on a preemie's health.

If your baby is staying in the NICU, you should still do skin-to-skin contact with your little one.  

Breastfeed your baby

As soon as your doctor says it's okay to feed your baby, breast milk is your best bet. It is the ultimate nutrition infants need for the first six months of life. New moms pass on antibodies through breast milk, which serves as their first immunity. Breast milk has also been found to help promote brain growth for preemie babies.

If you preemie baby can't latch yet, express your breast milk and cup-feed it to your little one. Syringe-feeding is also an option. Just remember to breastfeed your preemie as often as you can to promote breast milk production.  

Talk, read or sing to your baby

Hearing a mother's voice has been proven to help soothe and calm a premature baby. After all, it's the only sound he continuously heard while he was still in the womb. According to studies, a preemie baby who hears his mother's voice showed an improved development in oral feeding skills, and it shortened his hospital stay. Hearing his mother's voice also helps develop the area of the brain responsible for speech. 

ADVERTISEMENT - CONTINUE READING BELOW

Practice safe sleep recommendations

Preemies are prone to respiratory issues, as their lungs have yet to develop when they were born too soon. Sleep apnea, or when a baby stops breathing for 20 seconds or more is common in preemie babies, and they are also at higher risk for sudden infant death syndrome (SIDS). Always lay your preemie baby on his back and empty his sleeping area but a fitted sheet. You may also need to wake him up to feed. 

Taking your premature baby home

Many preemie babies are given the okay signal to go home around the time of their original due date, usually when your little one can survive without the NICU's medical equipment. After leaving the NICU, your preemie is still extremely susceptible to viral infections. Here are some things to keep in mind when your preemie baby goes home:

Keep baby's room clean and calm; no loud noises. 
Make sure your hands are clean when you handle your baby. 
We encourage you to limit visitors to lessen the chances of your little one being exposed to irritants, viruses, and bacteria. 
Let everyone in the family take extra precautions, so they don't get sick. Make sure everyone gets their vaccines. 

Special care for a preemie baby does not stop in the NICU. Effects of prematurity, especially in an extremely pre-term baby, may persist through childhood and manifest through developmental delays, even in adulthood. Early intervention is key to managing them so you can give your baby the best quality of life moving forward. 

ADVERTISEMENT - CONTINUE READING BELOW

Continued monitoring is key to caring for a premature baby, and it can be a daunting task. Many moms of preemies suggest asking for help whenever it becomes too overwhelming. 

What other parents are reading

Celebrate your pregnancy milestones!


Enter your details below and receive weekly email guides on your baby's weight and height in cute illustration of Filipino fruits. PLUS get helpful tips from experts, freebies and more!

You're almost there! Check your inbox.


We sent a verification email. Can't find it? Check your spam, junk, and promotions folder.
Trending in Summit Network