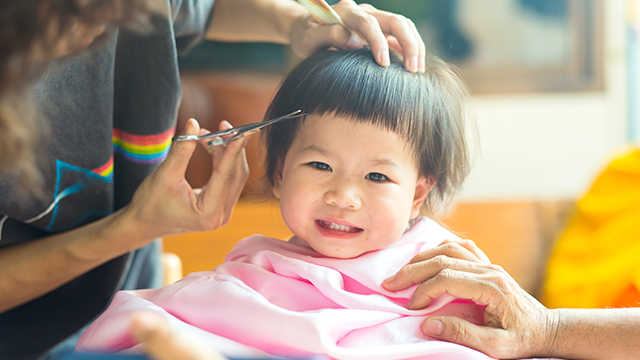 Yes, it takes a village to raise a child, but sometimes that village can be a little too pushy and meddlesome. Moms, especially new moms, always get unsolicited advice from almost everyone they meet. And while a lot of the tips they get are practical and helpful, others are just jaw-droppingly ridiculous!
Check out the following bizarre pieces of advice moms are so tired of hearing:
1. Bawal dumaan sa ilalim ng hagdan ang buntis.
There are so many things pregnant women aren't allowed to do, but this piece of advice just doesn't make any sense. Passing under a set of stairs will supposedly result in painful childbirth. Only your and your baby's physiological conditions can ultimately affect the circumstances of your delivery. Unless there's an earthquake or the stairs are about to collapse, you can simply dismiss this one.
2. Eating twin bananas when pregnant will result in twins.
If you're desperately combing through the local market for "kambal na saging" so you'll give birth to twins, well, you're just giving your pregnant body unnecessary stress. Conceiving twins has more to do with genetics or assisted reproduction. On the upside, eating all that fruit will provide you with much-needed nutrients and happy brain chemicals!
[ads:5]
3. Hanging up the cut umbilical cord by the main entrance of your house will help with a colicky baby.
Dealing with a crying and fussy baby all night long can be extremely stressful. Colic is usually attributed to several factors, but hanging up the umbilical cord by the door has nothing to do with it. What may help would be soothing your baby, changing her diet, or seeing a doctor instead.
4. Your baby's first haircut should be done by someone smart if you want her to be smart, too.
Intelligence doesn't magically transfer from a pair of scissors to your child's brain. Instead, it is more of a combination of several aspects, including your child's inherent abilities and how much discipline you instill in her to study hard.
5. Ilagay mo yung pusod ng bata sa loob ng Bible para lumaking mabait.
There's nothing wrong with raising your child with faith. If you're a pious person, prayers help. But perhaps, the best way to raise kind children is to be a good role model yourself.
[ads:11]
6. Bathing your baby on the first rainfall of May will make her less sickly.
"Agua de Mayo," or the first rainfall of May, is believed to have healing properties. It comes from the Spanish expression, Me viene como agua de mayo. It means something that happens just at the right time, especially for farmers who need rain for their crops to grow. Filipino folklore has taken this saying a step further by giving it a mystical purpose. But really, dirty rain isn't good for your baby. It's still best to give her a bath using warm, clean water in the comfort of your home.
It's okay to ignore advice that is inappropriate or just plain weird. You have every right to listen and follow the ones from the people you trust. At the end of the day, it's your baby, and only YOU know what's best for her. Trust yourself and follow your own way, mom!
[ads:14]
As a mother, part of knowing what's best for your child is making the right choice when it comes to bath products suitable for her delicate skin. Baby's skin loses moisture five times faster than an adult's, making it prone to rashes and allergies. This is why it's essential to choose products that help keep baby's skin moisturized.
Baby Dove Hair to Toe Wash is a tear-free and hypoallergenic baby wash and shampoo that helps moisturize baby's skin. It creates a rich, creamy lather that leaves the skin clean and soft. Go beyond gentle, and #ChooseMoisture with Baby Dove.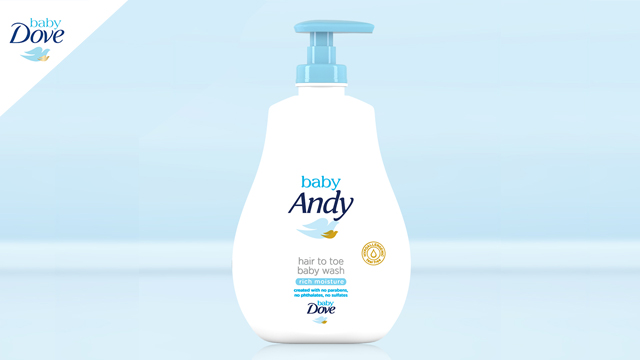 Baby Dove is available on Lazada and in leading groceries, supermarkets, and personal care stores nationwide. For more information about Baby Dove and its products, go to the Baby Dove official website or follow the brand on Facebook.